The Perfect Match is Hatched!
Ghislaine, born and raised right here on Aruba, and Diederik, a German native now living and working on the island, met in 2014, but don't ask who made the first move, shares Ghislaine, explaining, "we still argue to this day about who made the first move—sort of like that 'what came first, the chicken or the egg?' dilemma!" No matter who gets the credit, the end result was that a perfect match was hatched!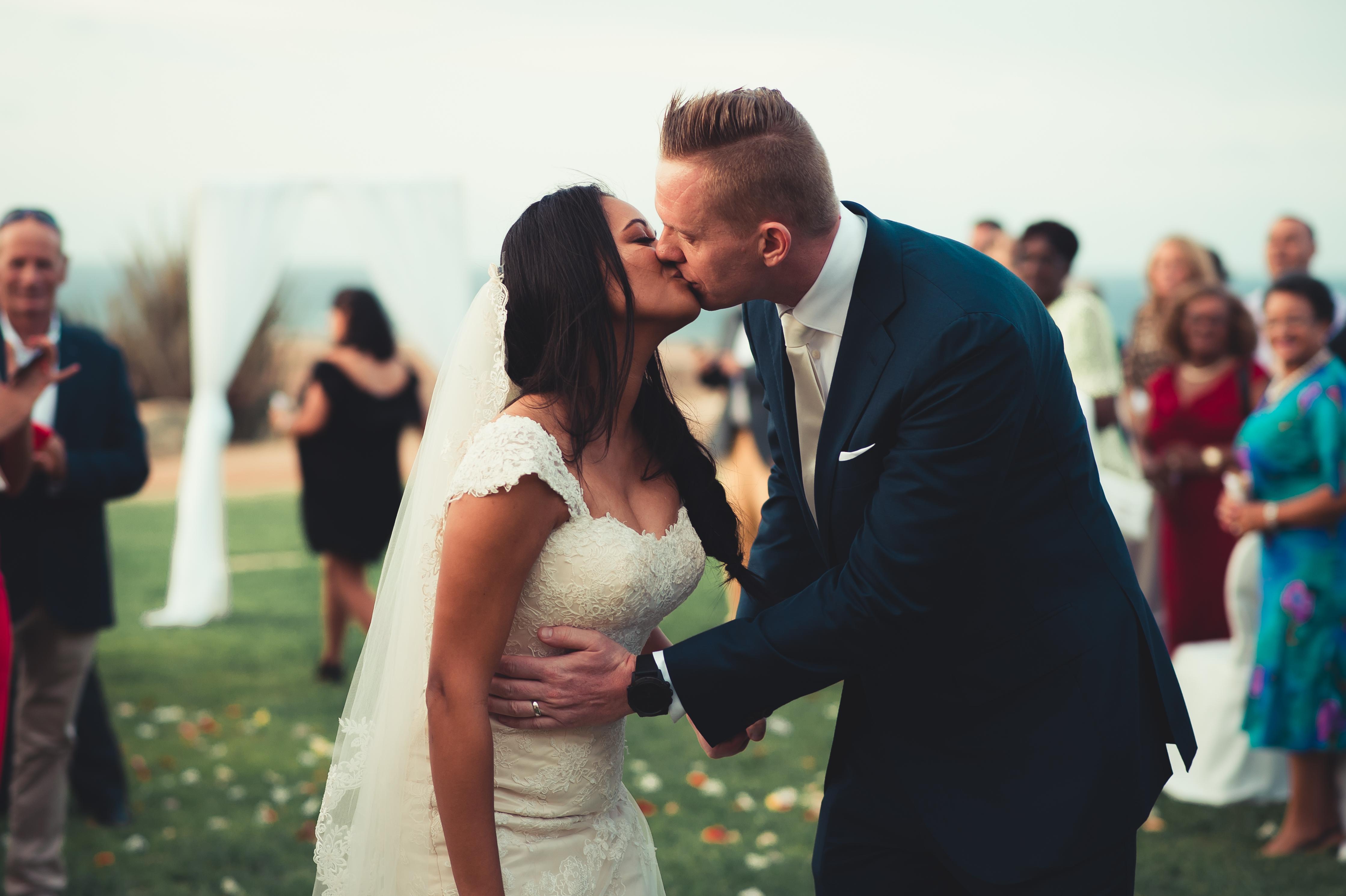 Four years later, the couple decided to tie the knot on the one happy island, choosing Aruba as the locale so that they could share it with all their family and friends living here; while Diederik's family was thrilled with the idea of celebrating the wedding while enjoying the beautiful weather and beaches.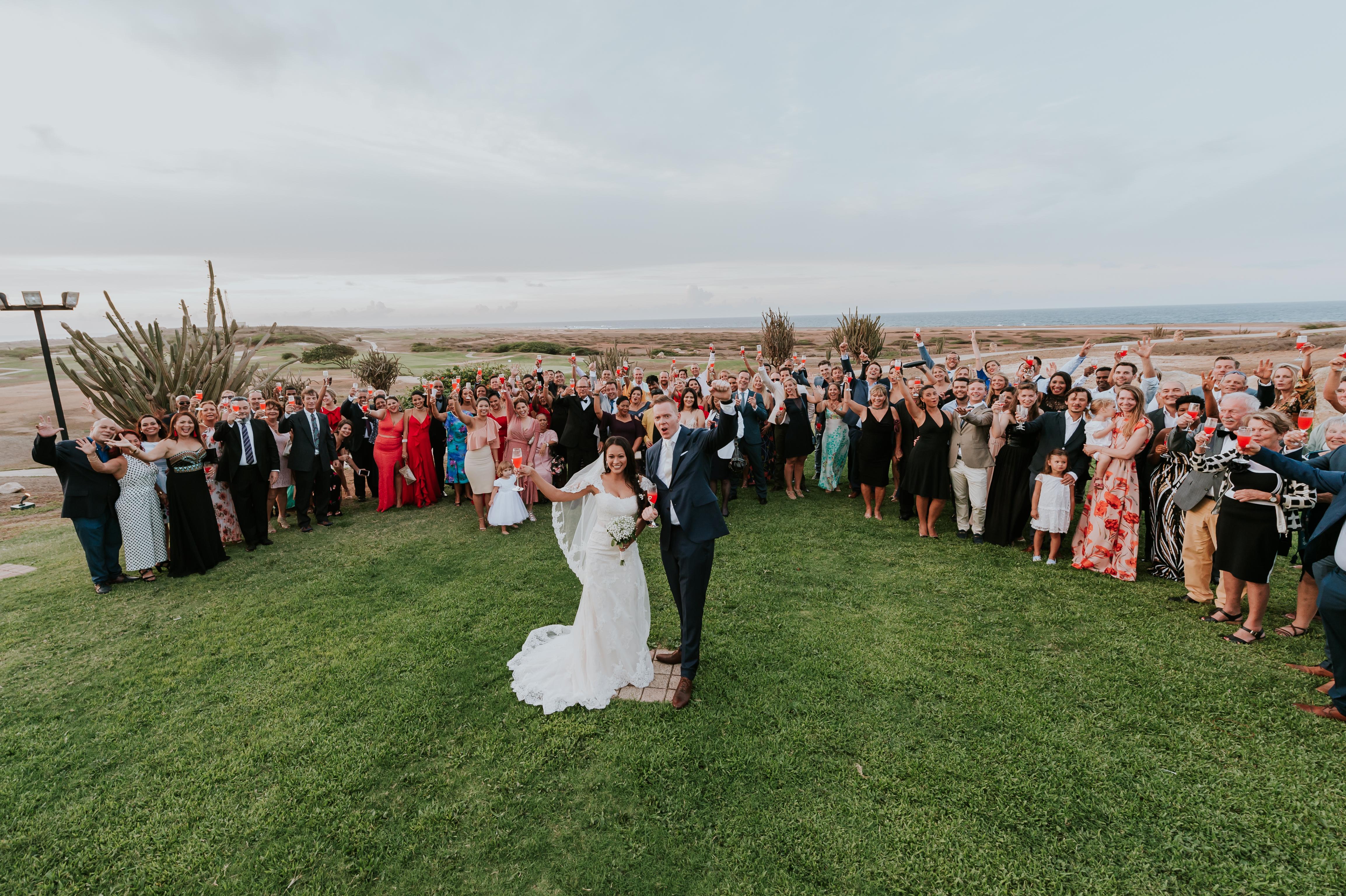 Ghislaine and Diederik chose the casually sophisticated environs of Tierra del Sol's clubhouse as the site of both the ceremony and reception. "We chose Tierra del Sol because we know our choices would be delivered to our standard—from the delicious food to the service—and the location is beautiful on its own," shared the bride.  The ceremony was set on the grassy knoll at the rear of the clubhouse that offers sweeping vistas of the coastline.  "The sunset ceremony view created that romantic and classic mood that we were both looking for," informed Ghislaine. After the ceremony, guests were ushered to the clubhouse's poolside event venue, with stunning views of the historic California Lighthouse and the sea, enhanced by the twinkling glow of strings of vintage café lights and the lush landscaping of the venue. The couple opted for décor that complemented the setting, and went with a color scheme of white, gold, and touches of blush rose.  Ghislaine's breathtaking champagne-colored dress, designed by Maggie Sottero and ordered from local bridal shop Forever Yours Bridal, was embellished with touches of French lace.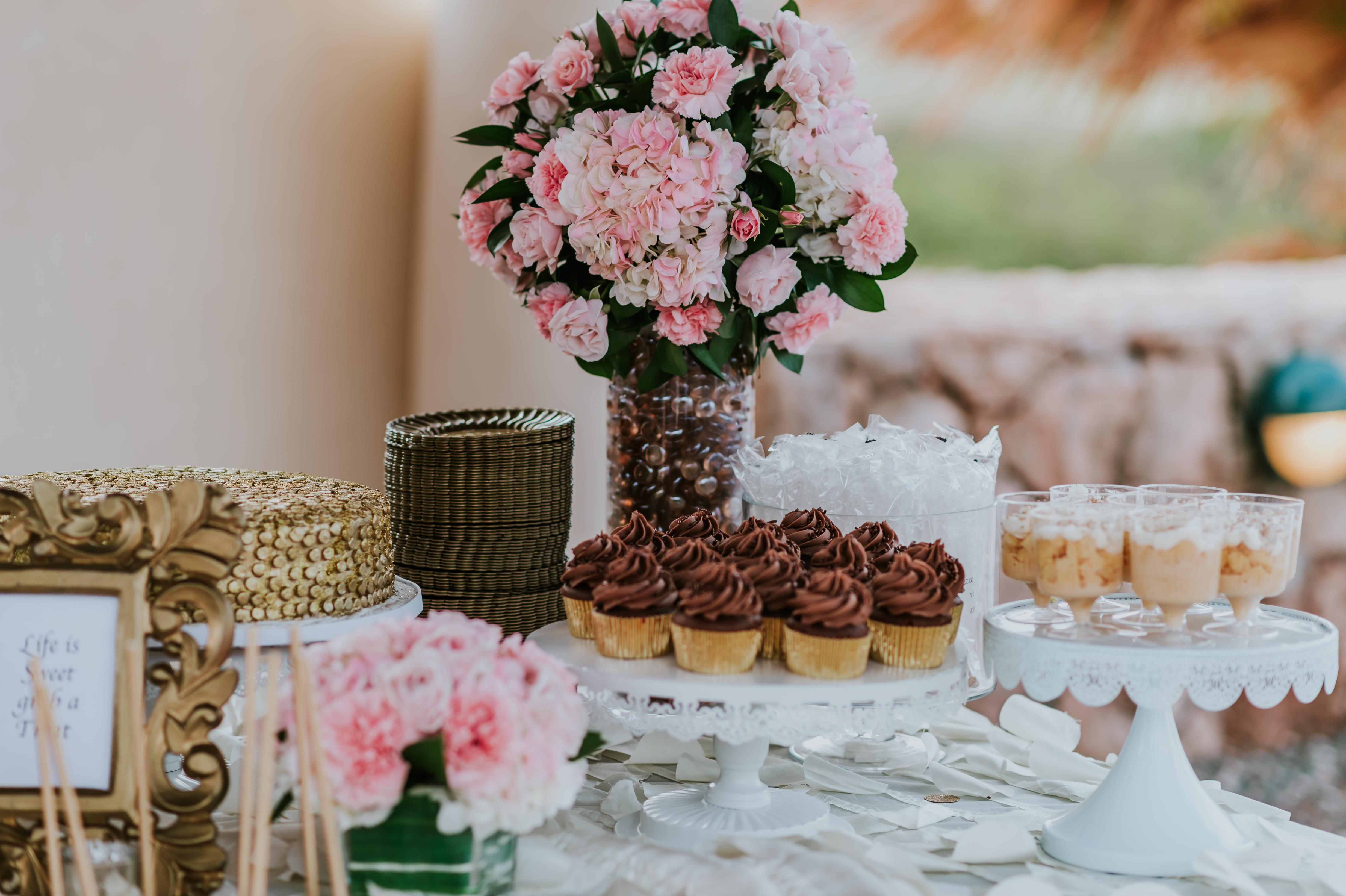 Guests enjoyed a buffet dinner catered by The Restaurant at Tierra del Sol, which included an Aruban favorite—sopi carni (beef soup), pasta aglio e olio, chicken breasts served in a piccata sauce, vegetarian Caribbean fried rice, and a seafood medley with mussels, shrimp, and fresh fish.
Ghislaine and Diederik passed on the traditional tiered wedding cake, instead opting for a modern presentation of three different styles of decorating (gold, white, and white with lace detail), offered in vanilla and red velvet flavors.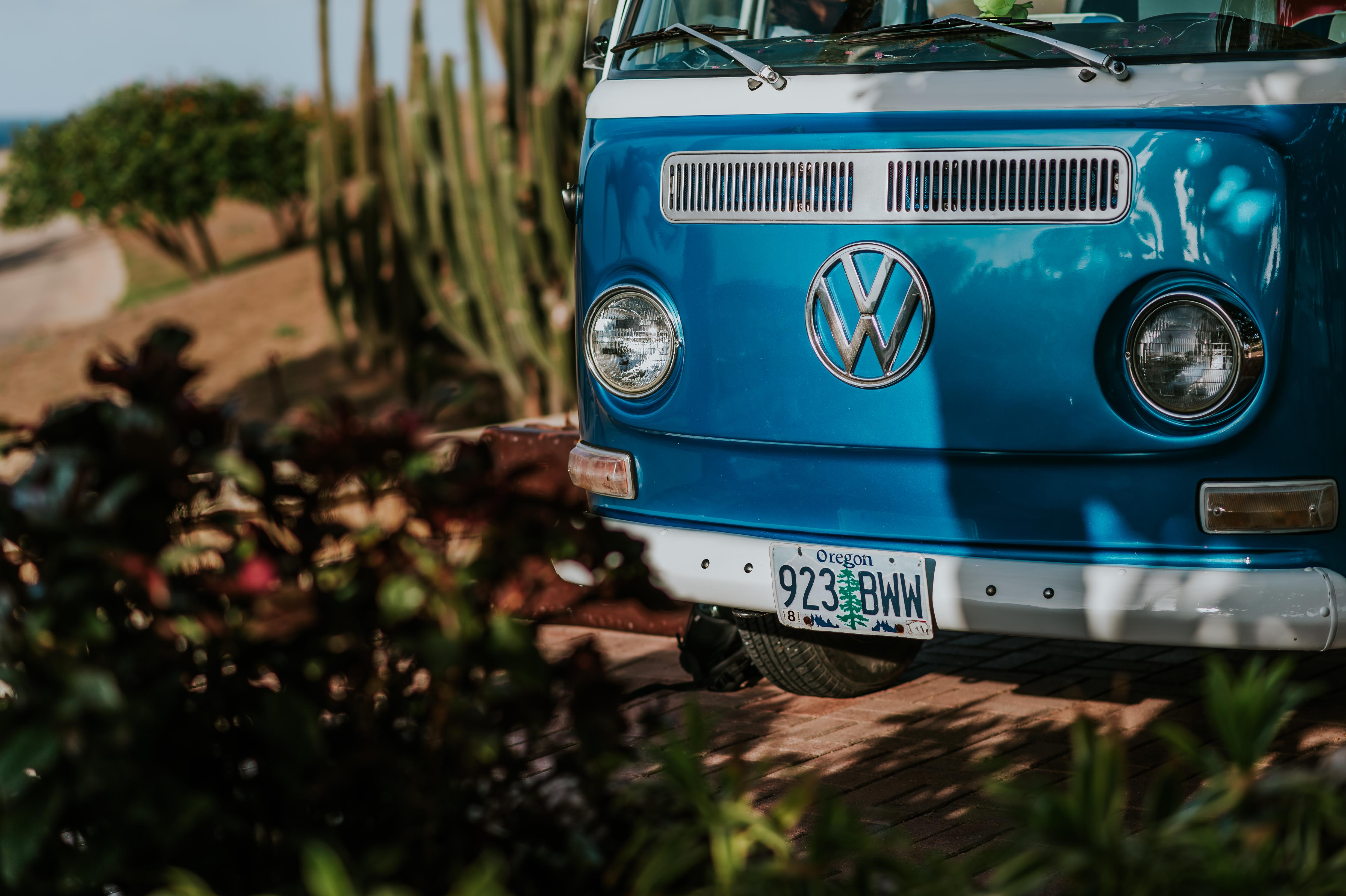 An open bar and lots of dancing, as well as a unique, vintage VW bus converted into a photo booth, entertained the guests until late in the evening.
The Details:
Décor: Perfect Team Event Planners
Reception Flowers: Koolman Flowers
Bouquet: Jardin Caribe
Wedding Cake: Miriam Maduro and Sharon Guanipa
Photo Booth: The Little One
Deejay: 
Photographer: ARTN Photography
Final Thoughts:
Sharing our love and our vows, and enjoying this special time of our lives with friends and family was the most exciting and special feeling for both of us!