Sun-kissed days on majestic beaches under swaying palms, dreamy sunsets, and magical nights under starry skies set the stage for an unforgettable honeymoon for the two of you.  Aruba offers unending opportunities for excursions and experiences that are perfect for couples to enjoy together. Read on for ideas to fill your days and nights with lots of island adventures!
Kayaking
The calm waters and mangrove lagoons along Aruba's southern fringe are ripe for exploration by kayak.  The inherently quiet nature of kayaking enables paddlers to observe the birds and marine species living among the mangroves without disturbing them.  Organized tours make their way up the coast to popular spots like Mangel Halto and the Spanish Lagoon. These tours offer the benefit of knowledgeable guides and usually include snorkeling, swimming, beach time, and lunch for an entire morning of enjoyment together.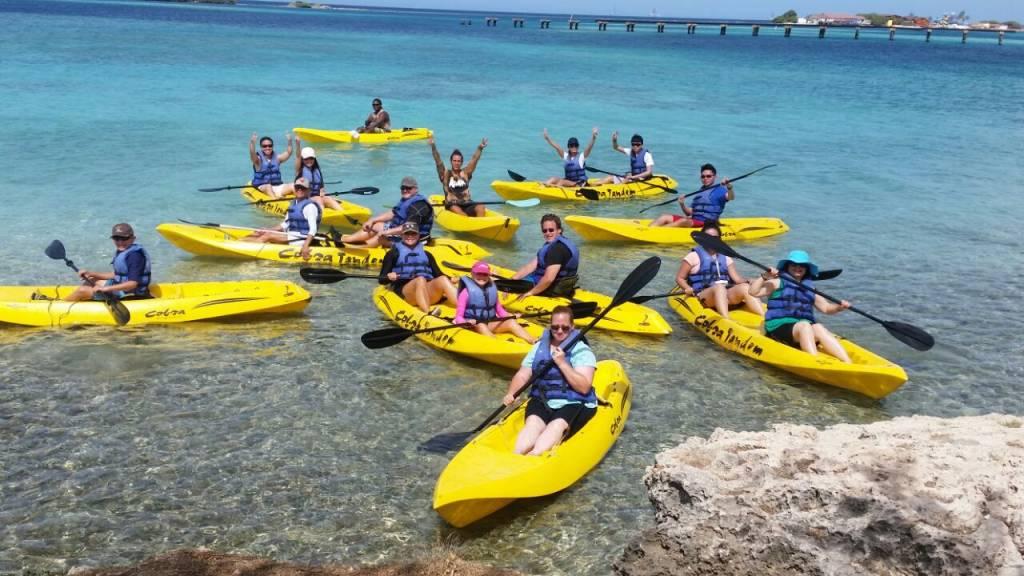 Visit Aruba Kayak Adventure for more information: https://arubawavedancer.com/
Paddle Boarding
Standup paddle boarding (also known as SUP) is an ancient form of surfing originating in Hawaii.  Over the past decade, this sport has grown exponentially, with Aruba being one of the first Caribbean destinations to embrace the activity.  Our calm, flat waters provide the perfect venue to learn and enjoy this activity as a family. Many resorts have paddle boards available for guests, as do many water sports companies.  Organized tours through our Spanish Lagoon, now a protected area and part of our Arikok National Park as of March, 2017, are a great way to learn the basics of paddle boarding while also enjoying the scenic environs and nature of this area.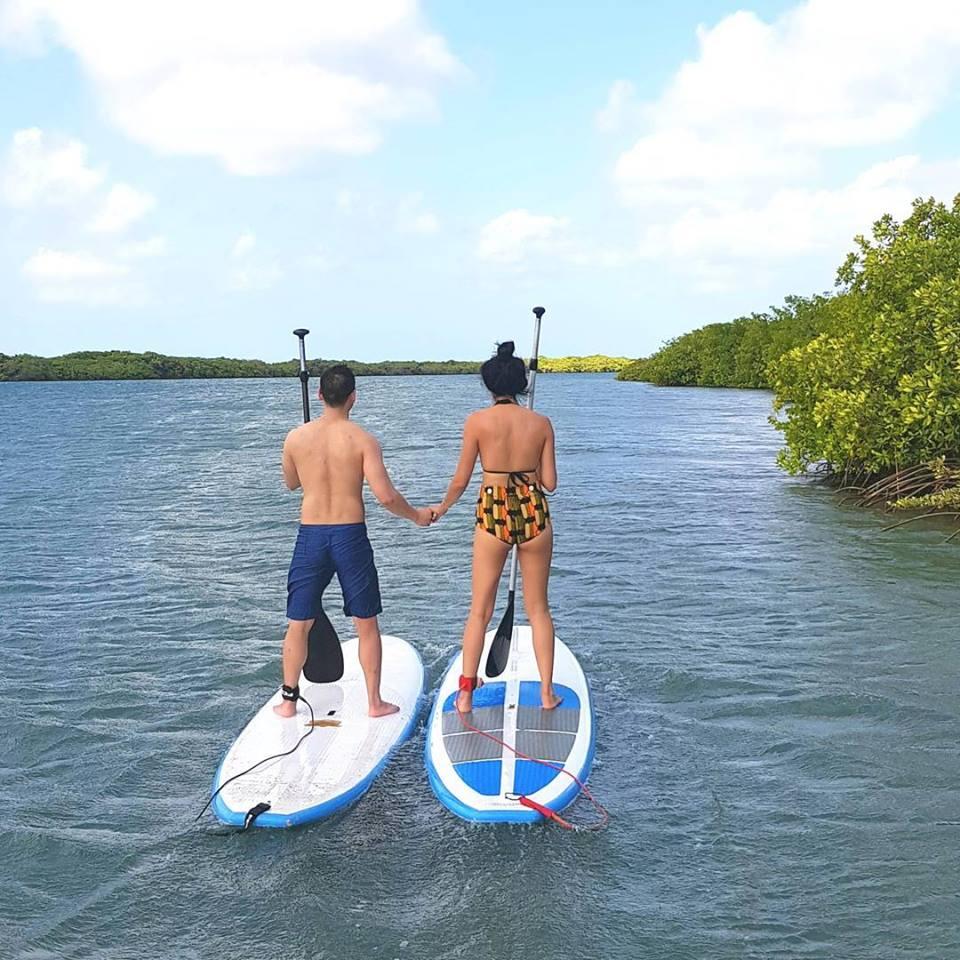 Aruba Surf & Paddle School offers lessons and tours: http://www.arubasurfschool.com/wp/
Horseback Riding
Several ranches on the island offer horseback-riding tours for both experienced and beginner riders. Most of the horses are gaited Paso Finos, making for a comfortable, cradled ride along trails that journey along the coastline or weave between the towering candle cacti and huge boulders of Aruba's desert terrain.  Couples have the option of arranging a private tour for just the two of you, which is simply romantic at sunset!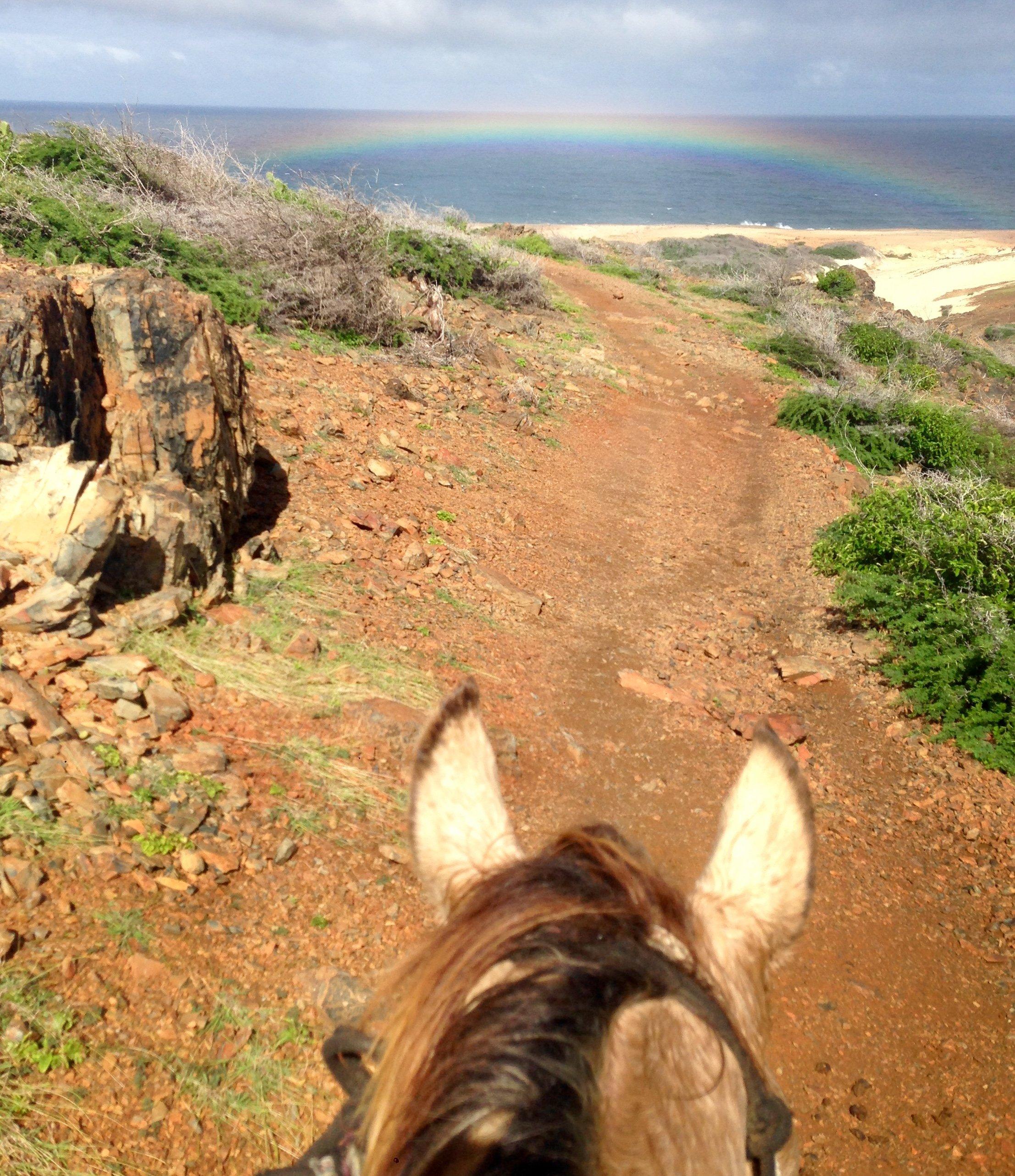 Here are a few horseback riding tours to consider:
Rancho Loco: http://www.rancholocoaruba.com/en
Rancho Notorious: https://www.ranchonotorious.com/
Rancho La Ponderosa: http://rancholaponderosaaruba.com/
Walking Tour
Couples can discover a piece of Aruba's heritage together on a walking tour with Aruba Downtown Walking Tours.  A local expert will share his or her knowledge as the tour journeys by foot through our historic capital city to monuments, museums, and visits to several historic buildings boasting our Dutch colonial architecture.  Enjoy "tastes" of Aruba with a few culinary stops offering samples of authentic Aruban cuisine. This is a group tour, but a private tour can also be arranged.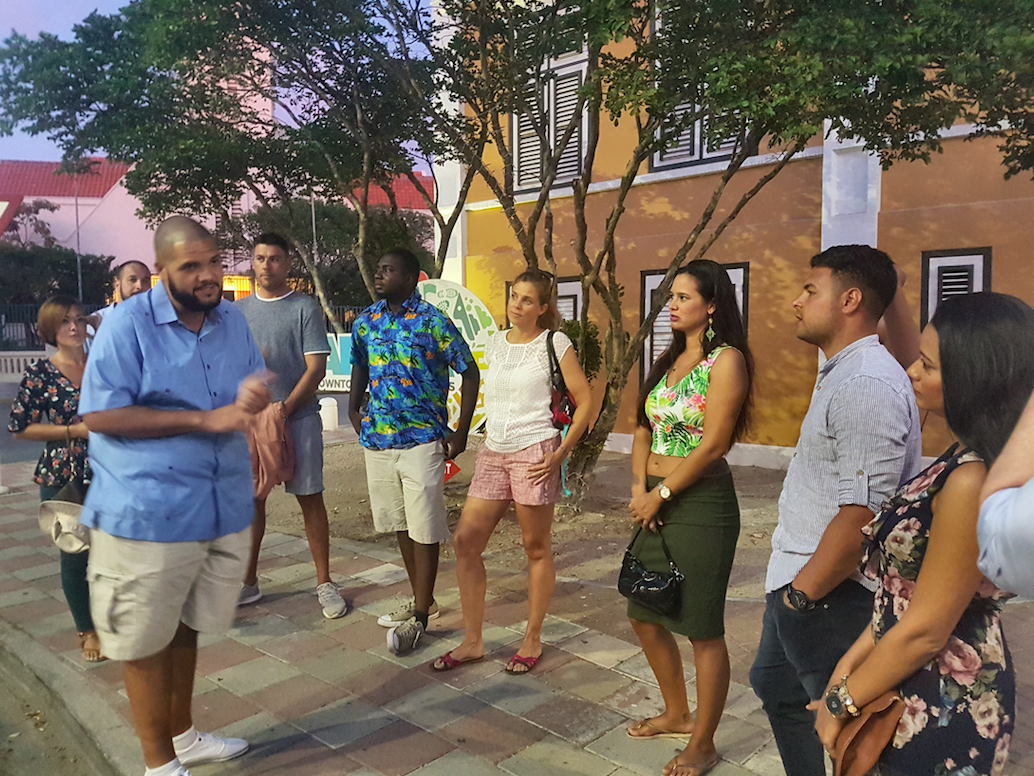 Visit the website of Aruba Downtown Walking Tours for tour options: https://arubawalkingtours.com/
Outrigger Canoeing
Aruba is home to the Caribbean's only outrigger canoe company. Aruba Canoe offers a variety of tours, with the eco-friendly snorkel and paddle combo being a favorite. Starting at the beach at Governor's Bay downtown, the tour begins in the outrigger canoe, where you will paddle for about 20 minutes to a small, private island just off the coast. Here you will have the opportunity to snorkel the colorful reef (all equipment provided) for close to an hour. After snorkeling, the tour paddles back to shore.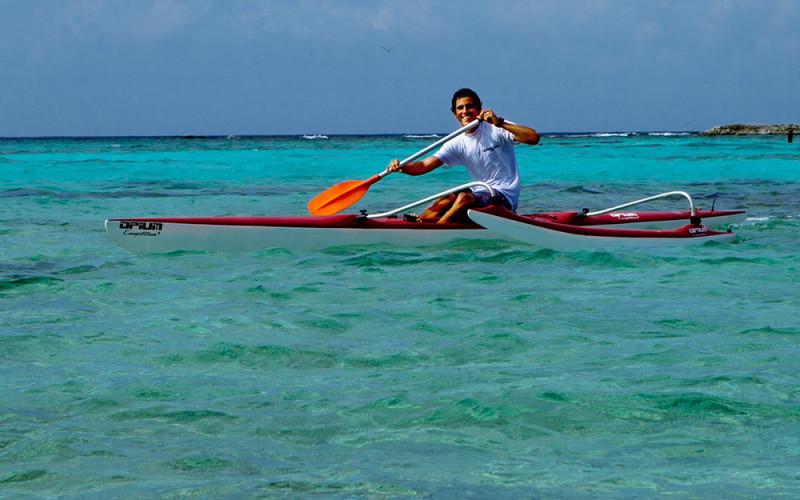 Aruba Canoe http://www.arubacanoe.com/arubacanoe/
Hiking
In Arikok National Park alone, 20 miles of walking trails have been blazed, including the Miralamar and Cunucu Arikok trails.  Professional hiking tours offer the advantage of enthusiastic guides who share details about Aruba's rich abundance of flora and fauna, unique geological formations, and historical sites. If you would like to set out on your own hike together, stop at the Visitor's Center for maps and information.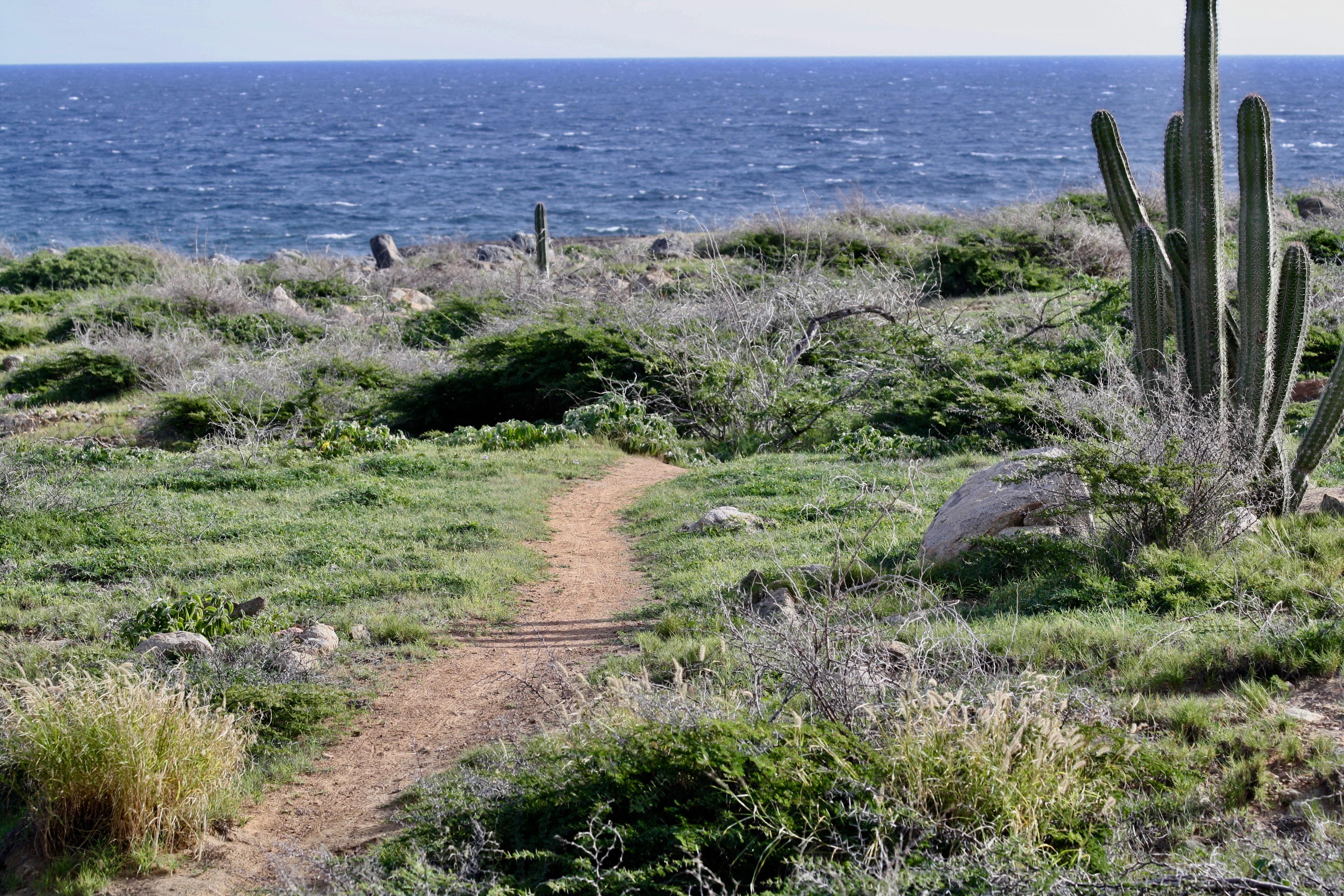 Check out Arikok National Park's website for more inspiration for your hike: https://www.arubanationalpark.org/main/
Sunset Sail
All along the leeward coast of Aruba, the calm, flat sea and the steady trade winds make sailing an ideal honeymoon activity.  Several watersports operators offer catamaran and sailing cruises that showcase gorgeous scenery set against the turquoise canvas of the Caribbean Sea.  For couples, a magical sunset sail is a must!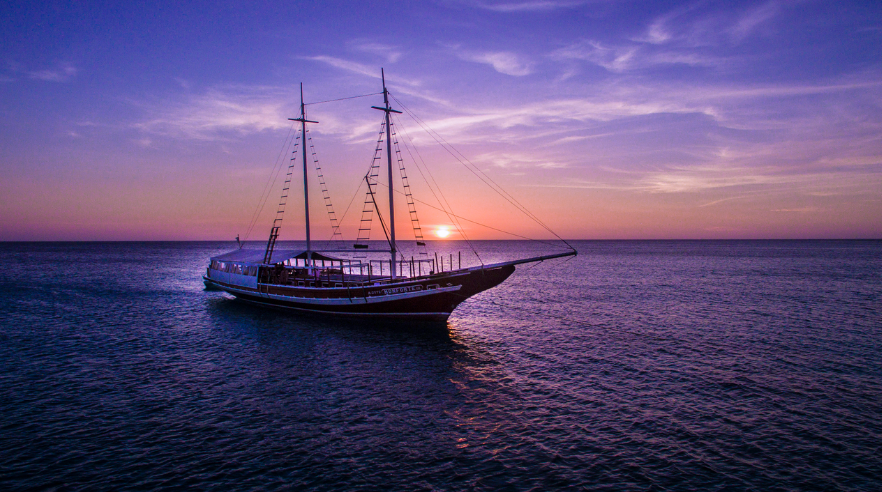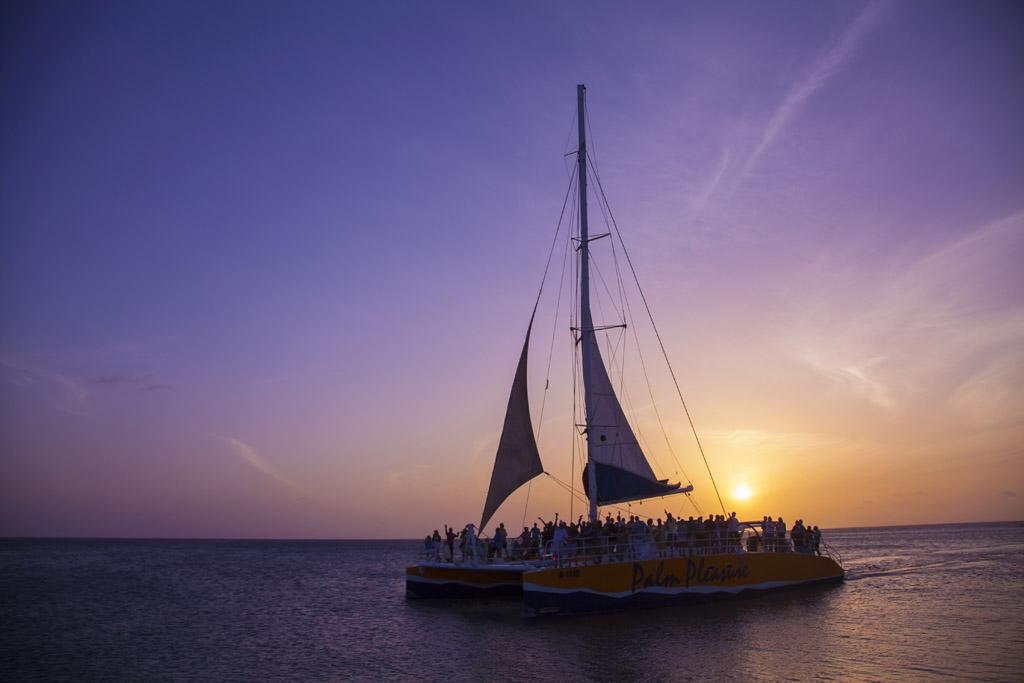 Here are a few to consider:
Pelican Adventures: http://www.pelican-aruba.com/en/
Monforte Luxury Cruise: http://www.monfortecruise.com/index.html
Palm Pleasure: http://www.depalmtours.com/sail-and-snorkel/
Dinner Cruise
Set sail for a romantic evening on the luxury sailing vessel Monforte. The dinner cruise offers an elegant culinary journey on the calm waters of the Caribbean Sea in the quiet relaxation of the evening hours. You'll enjoy a four-course dinner with butler service during this upscale sailing experience.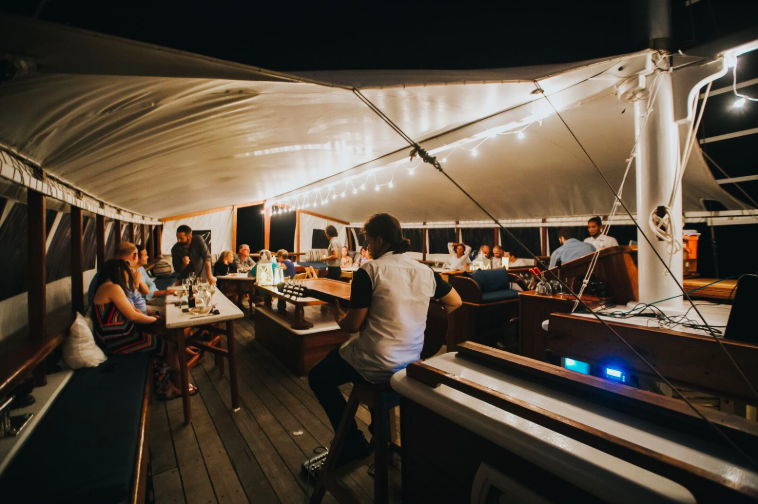 For more information, visit http://www.monfortecruise.com/index.html
Wine on Down the Road Wine Pairing Tour
The party bus is one of the most popular evening activities on the island.  Couples can enjoy the newest tour organized by the famous Kukoo Kunuku Bus (featured on "The Bachelor").  The Wine on Down the Road tour is an ideal option for those wanting something a bit more relaxed and laid back, as well as foodies who want to experience tastes of several of Aruba's best restaurants with wine pairings chosen by the onboard sommelier. The restaurants visited on the tour vary, but often include stops at top restaurants like White Modern Cuisine, Screaming Eagle, Azia, Papiamento, and Hostaria da Vittorio.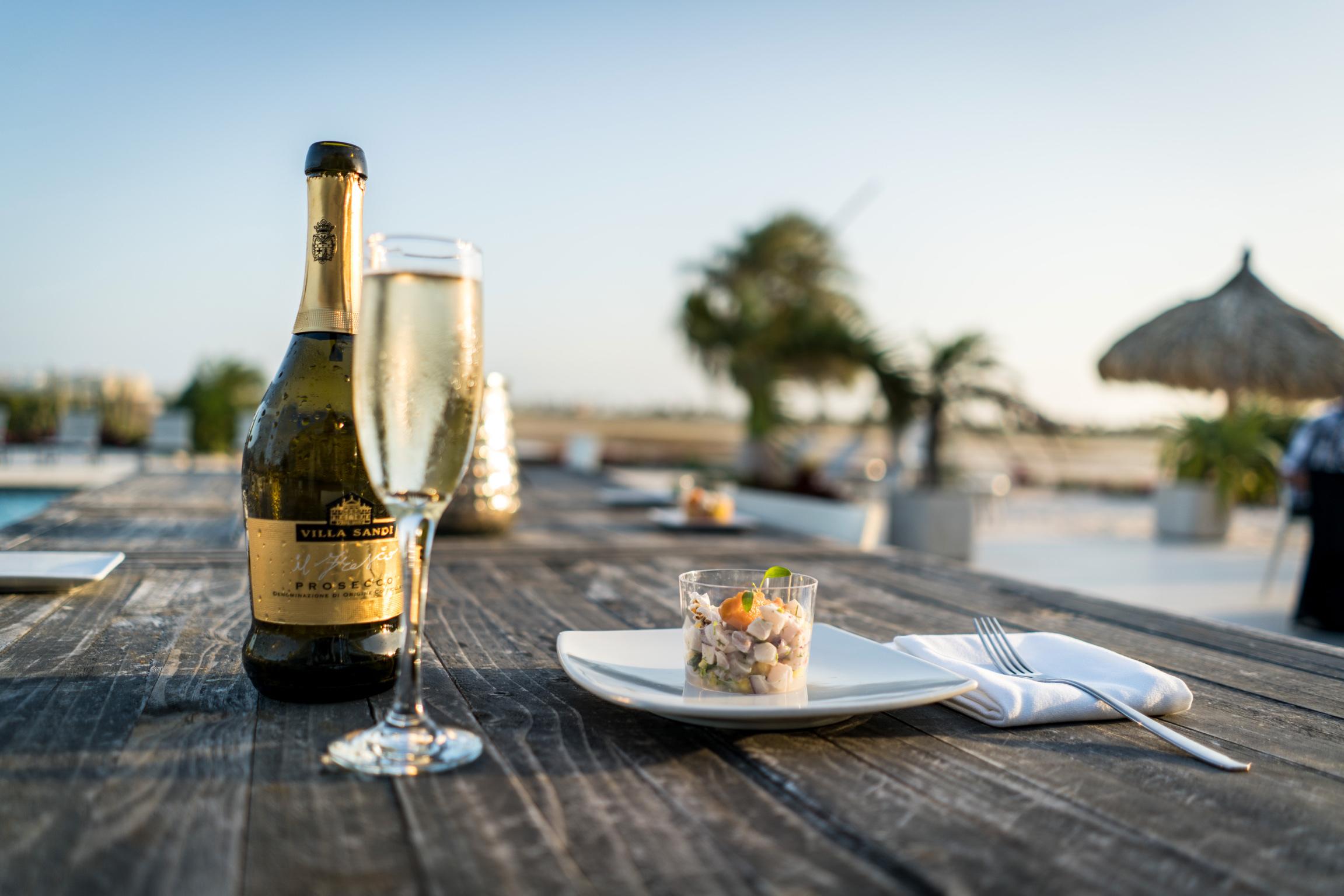 For more information, visit their website at www.kukookunuku.com.