Our love keeps growing stronger
Newlyweds Chris and Marisa held their beautiful beach ceremony at The Ritz-Carlton, Aruba. The couple had first met each other in high school and have been dating since then. By the time they got married (which was their "anniversary date" from when they had met each other) it was 12 years that they have been together.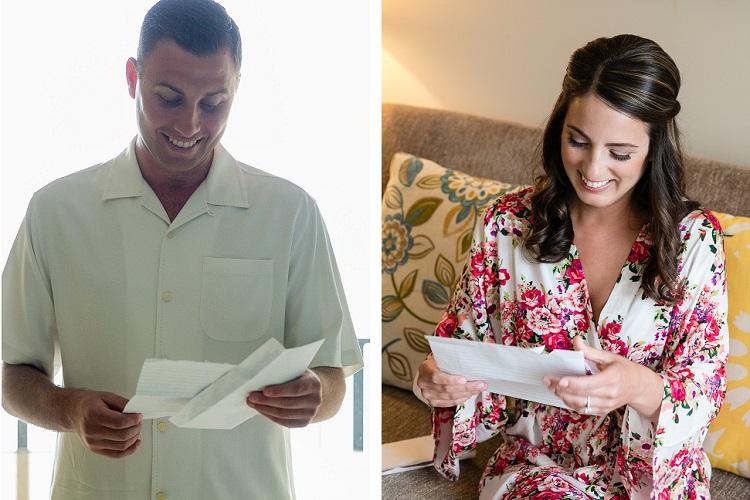 Choosing Aruba for their Destination Wedding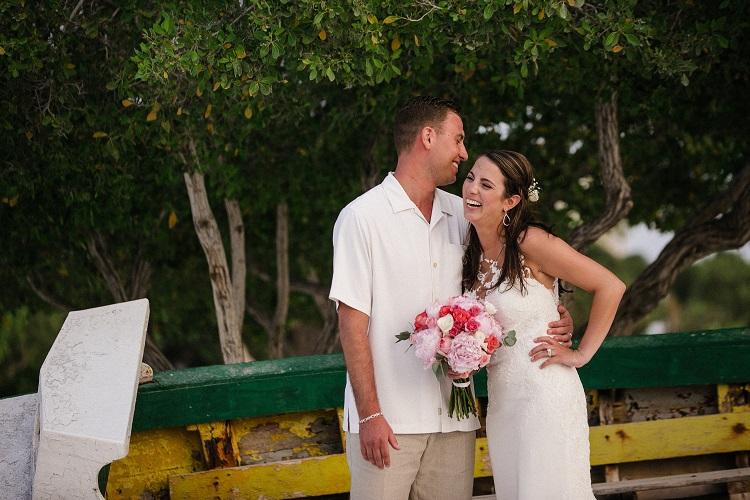 Beachbride Marisa shares that she always wanted to get married on a beach at a destination and wanted to choose a place neither Chris and her had been to before. When asking her family and friends for ideas, the bride shares that "everyone we talked to said Aruba is amazing!".
 Beach Wedding Ceremony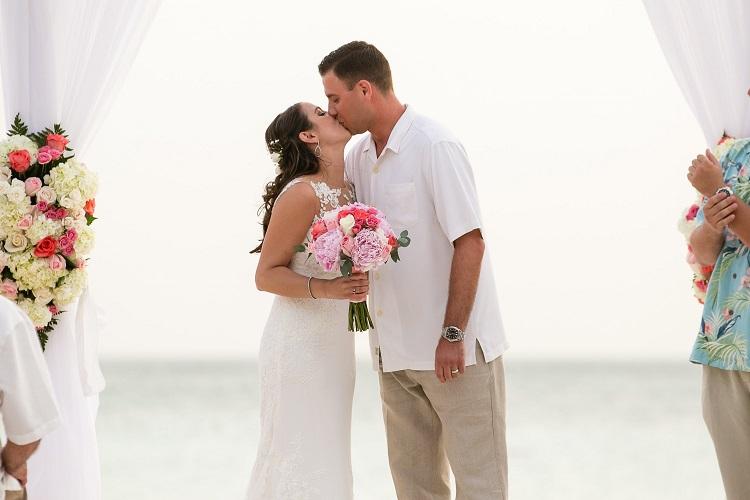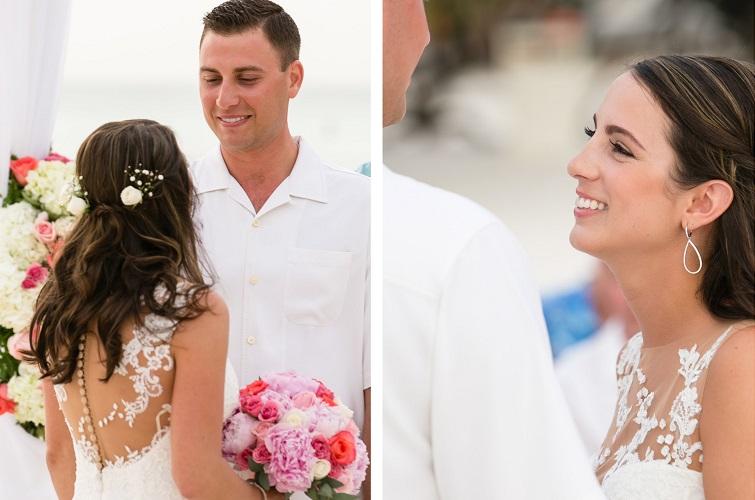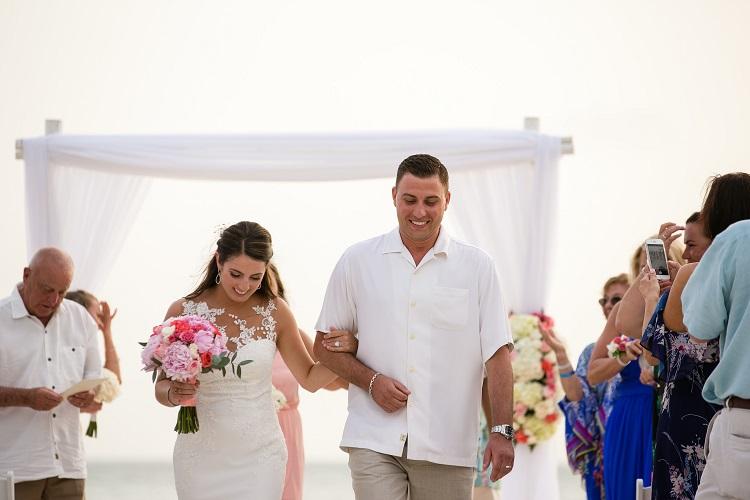 Wedding Decor
The couple opted for a simple and casual wedding with the location's natural backdrop serving as the main decor with gorgeous pops of color from the bouquets. "We wanted our guests who have traveled quite a distance to relax and enjoy their time. We had a lot of lanterns in our decor and some simple starfish here and there", explains the bride.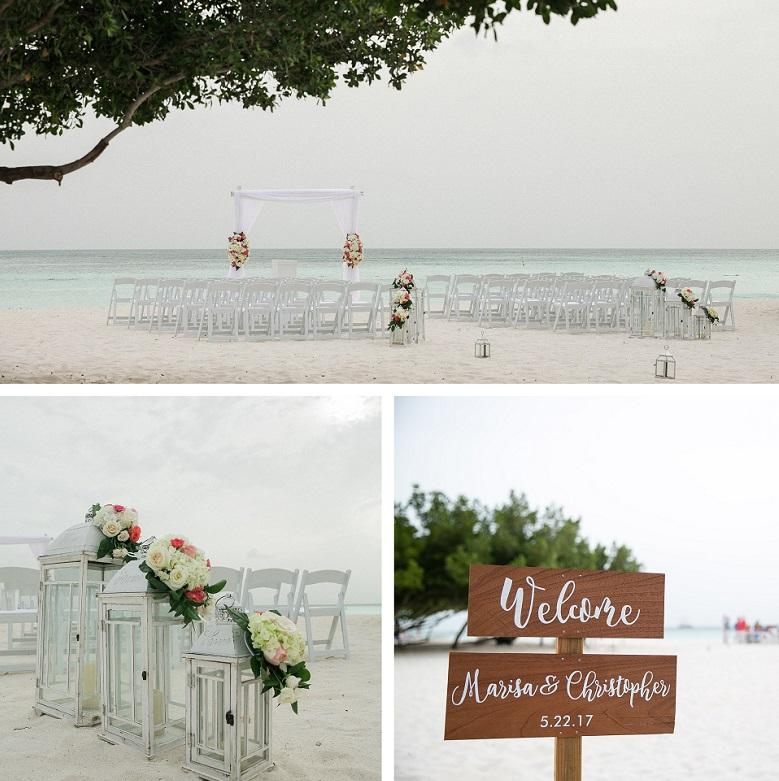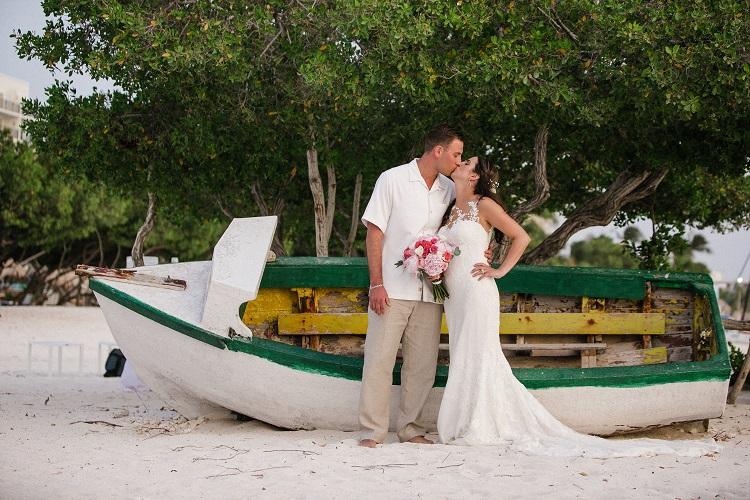 Her

Wedding Dress



Marisa wore an elegantly detailed gown that look and fit like it was just made for her. She decided to forgo the initial dress chosen and explains that "My wedding dress was a sample that I bought last minute. I had a simple dress at first but then decided that I wanted to feel like a bride because I am only doing this once in my life! My dress had an illusion top with ivory lace throughout. I had a gorgeous train and we walked down the aisle barefoot".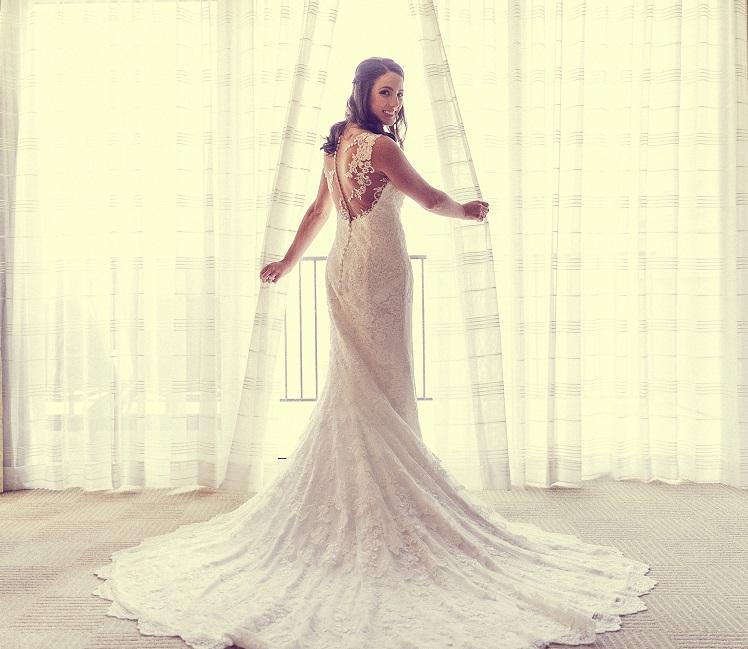 Bride's Notes
 "The Ritz Carlton was an absolute beautiful location to get married. Looking back I would not have chosen another location to get married. Rushlene was our wedding coordinator and was very helpful. She made sure our wedding day was perfect. I absolutely loved our photographer Kenny Theysen. He went above and beyond. I would highly recommend doing an off-site photo shoot/ trash the dress. The pictures are incredible!! We can't wait to see our video by Roy Croes. Our officiant was  Alberto Groeneveldt. He was great! He made our guests and us laugh multiple times (which made some great pictures!)".


"Aruba is an unforgettable destination for your wedding. I have missed it every day since we have left.
I want to go back already". 


The Details