Beach Bride
History
Member for

6 years 4 months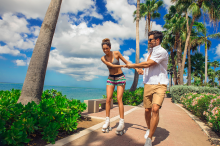 It's safe to say that most couples are looking for romance on their honeymoon, but what one couple considers romantic may be very different from what floats the boat of another couple. No worries...Aruba offers a wide range of excursions that promise enough diversity to satisfy every definition of romance. Of course, all these excursions take place against a backdrop of beautiful beaches, stunning landscapes, and breathtaking sunsets for that extra special touch.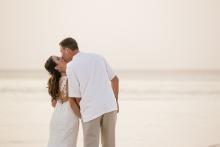 Chris and Marisa held their beautiful wedding ceremony at the beachfront of The Ritz-Carlton, Aruba. The couple had first met each other in high school and have been dating since then. By the time they got married (which was their "anniversary date" from when they had met) it was 12 years that they have been together.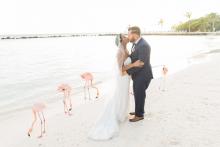 Kristen has a special connection to the island as she used to live in Aruba when she was 11 and 12 years old. During the couple's trip to the One happy island back in 2015, they decided to spend the day together at Renaissance Island and both decided right then and there on their destination wedding venue.