Family and friends help make a dream a reality
Jasmine Norwood-Dioulo and Julian Dioulo  were recently wed on the splendid shores of Renaissance Aruba Resort & Casino's private island. Jasmine, from California, and Julian, from Texas, met while living and working in Washington D.C.  Both were at the same club dancing and, reports Jasmine, the chemistry was instant.  Chemistry blossomed into love, with the couple eventually deciding to tie the knot.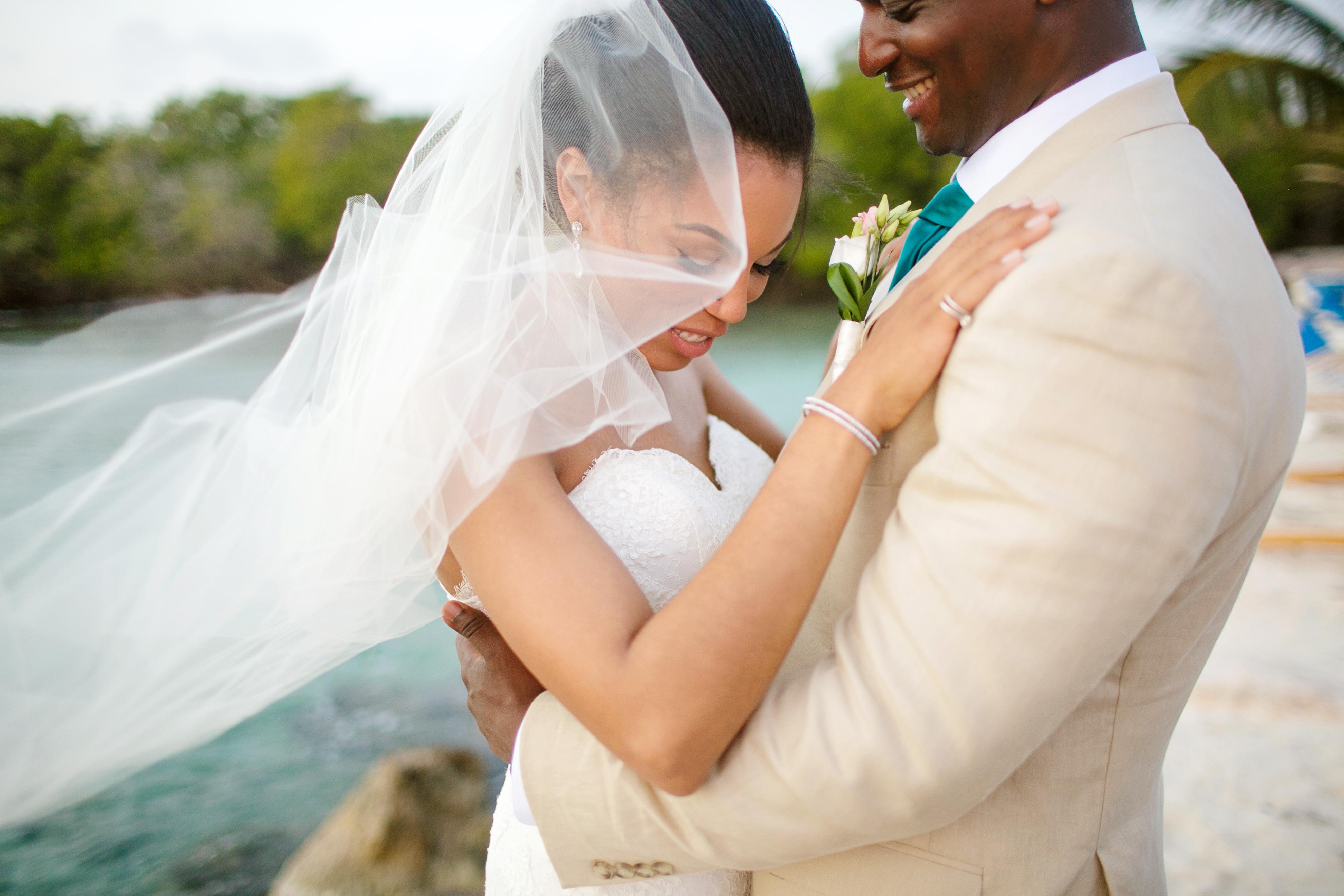 "A destination wedding on a white sand beach has always been my dream…Aruba is a gorgeous island, the people are beautiful and warm and welcoming, food is amazing, the culture is rich, and to top it off, the humidity isn't outrageous…the ideal place for an exotic beach wedding" -Jasmine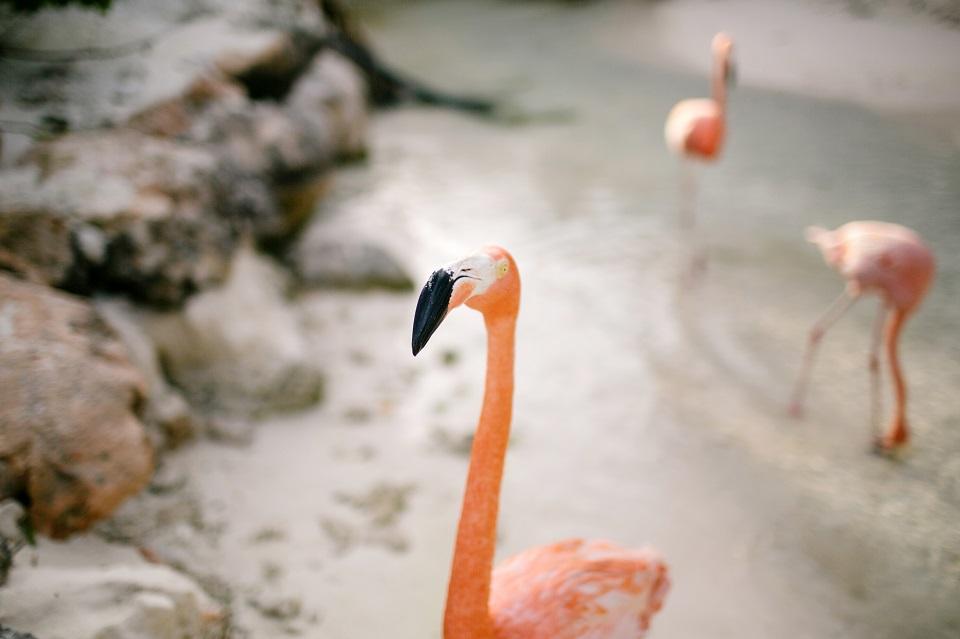 Jasmine highlighted that dreamy beach vision with a tasteful, chic approach to her wedding.

The color scheme was comprised of various shades of coral and bellini with pops of turquoise and accents of gold. Jasmine's mom, aunts, and best friends collaborated back home with a few DIY projects to add a personal touch to the destination wedding.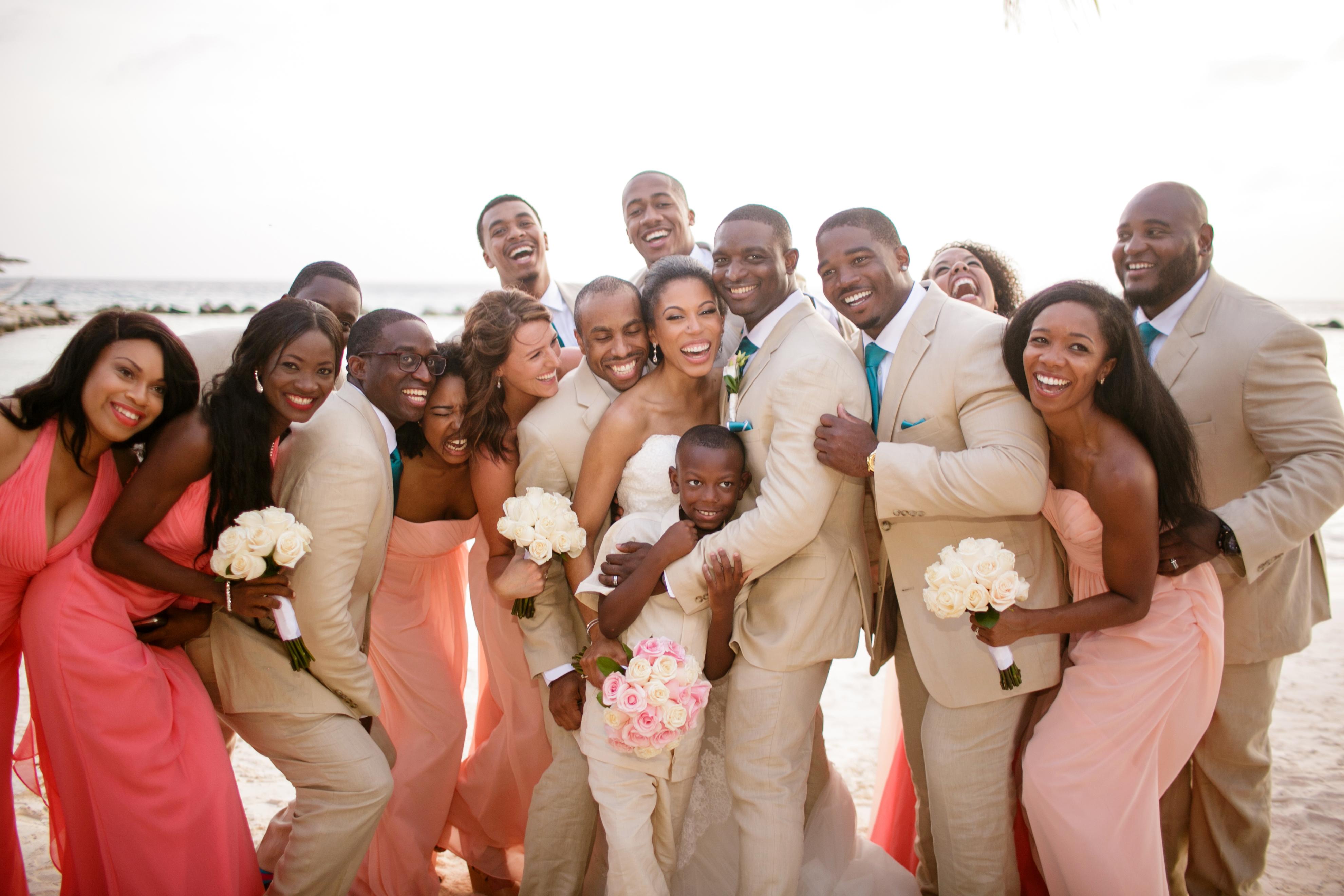 "When Julian and I saw everything that night, it brought tears to my eyes because not only was it beautiful, it was a reminder of how loved we are…people went out of their way to help make my dream a reality," the bride shared.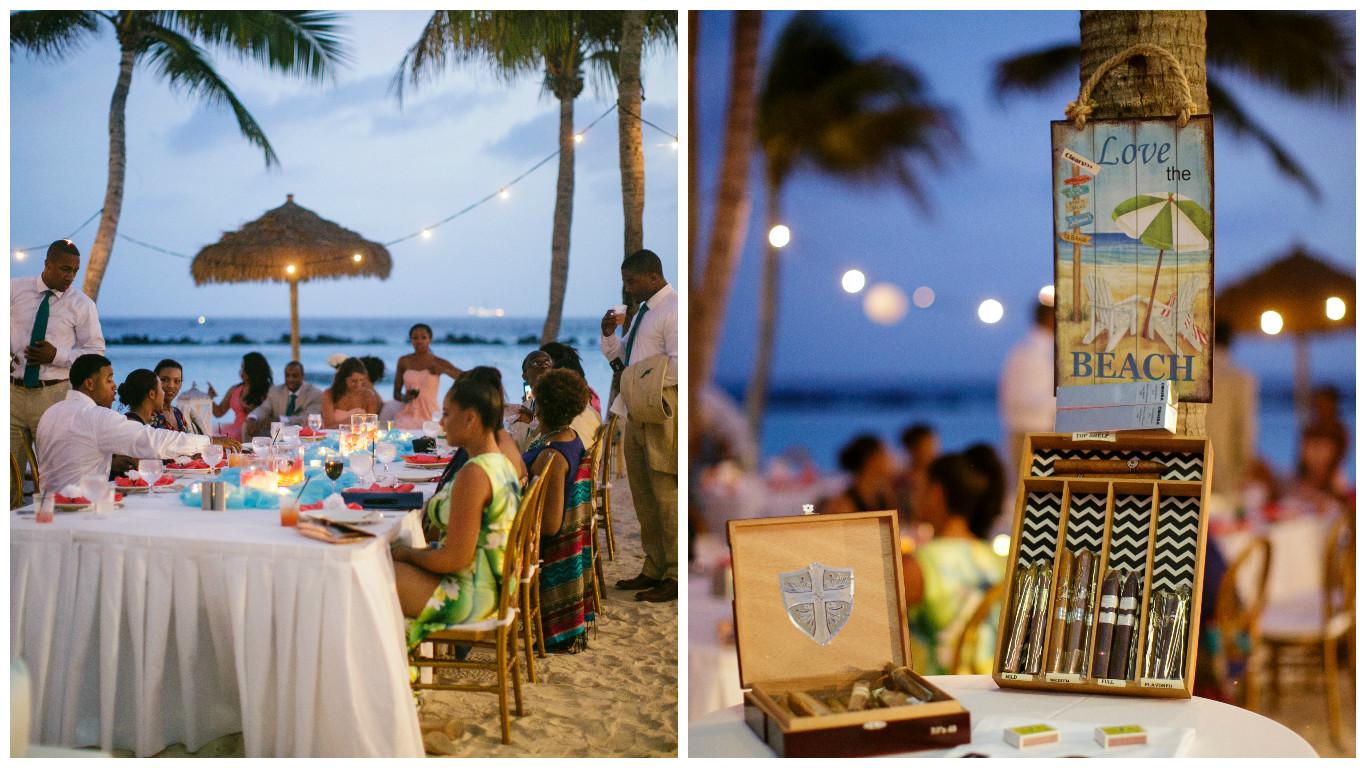 The events team at the Renaissance helped create an intimate vibe for the couple and their guests.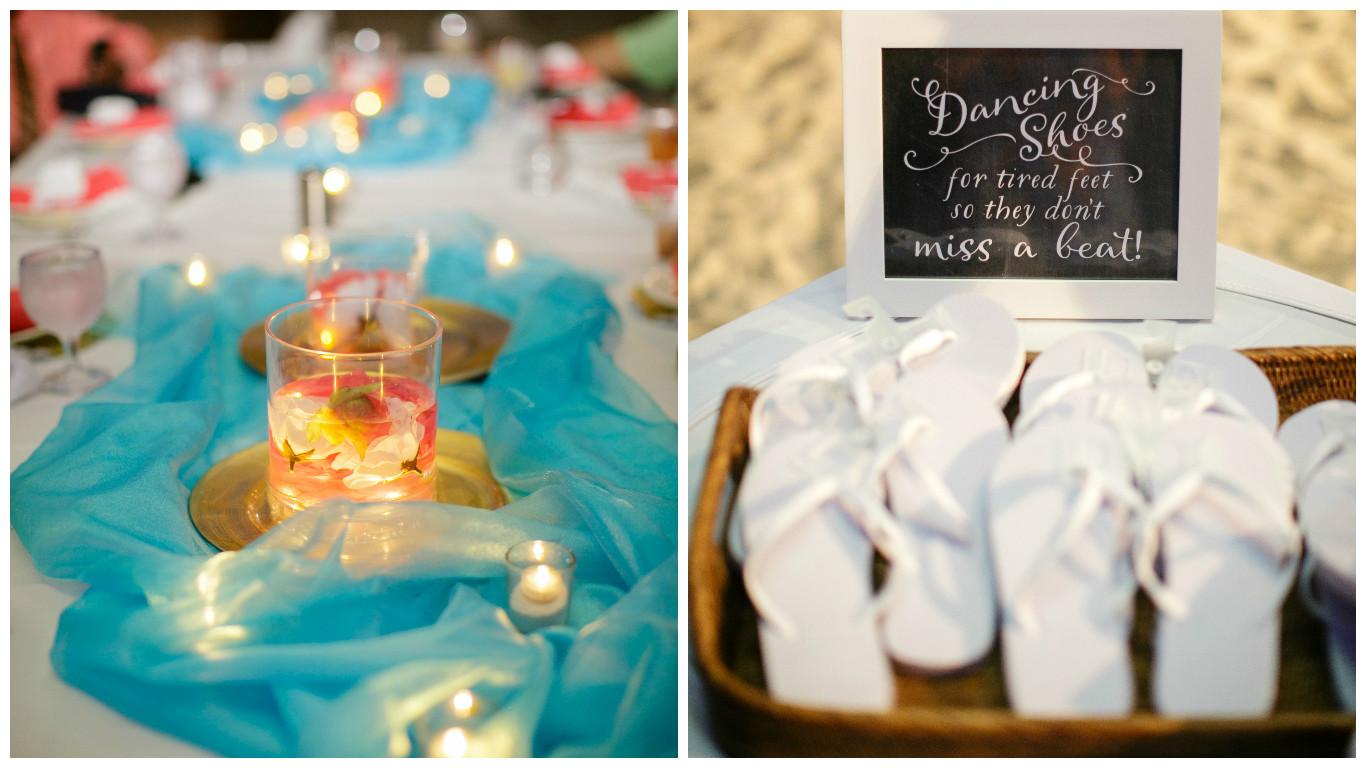 "We wanted people to feel free to follow their hearts all night," reported Jasmine, who requested long, family-style tables with no seating chart, as well as a cozy lounge area with white couches and white lanterns— "a major hit!," exuded Jasmine.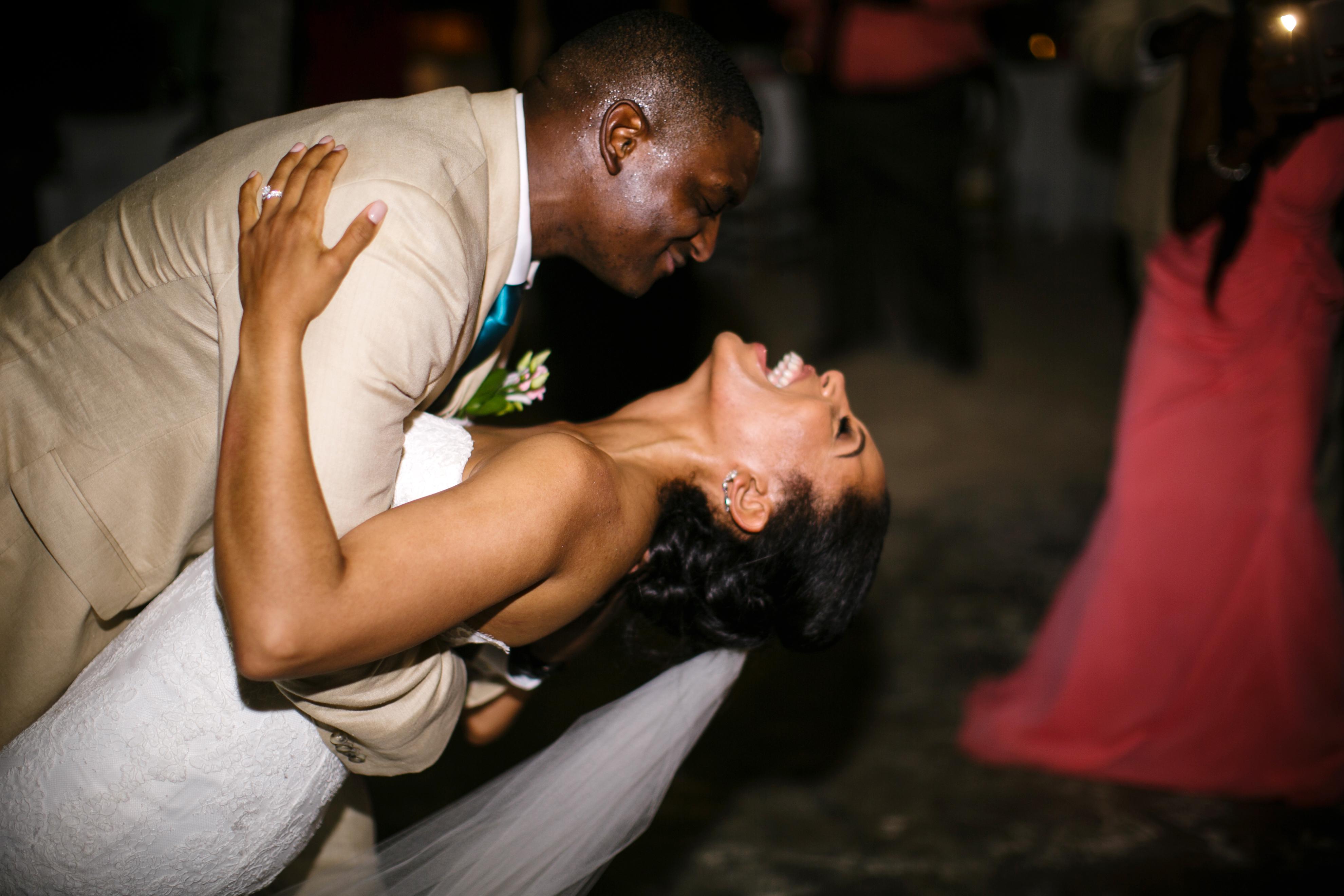 Jasmine reports that the food at the reception was amazing, the decorations were perfect, and there was dancing, dancing, and oh yes, more dancing!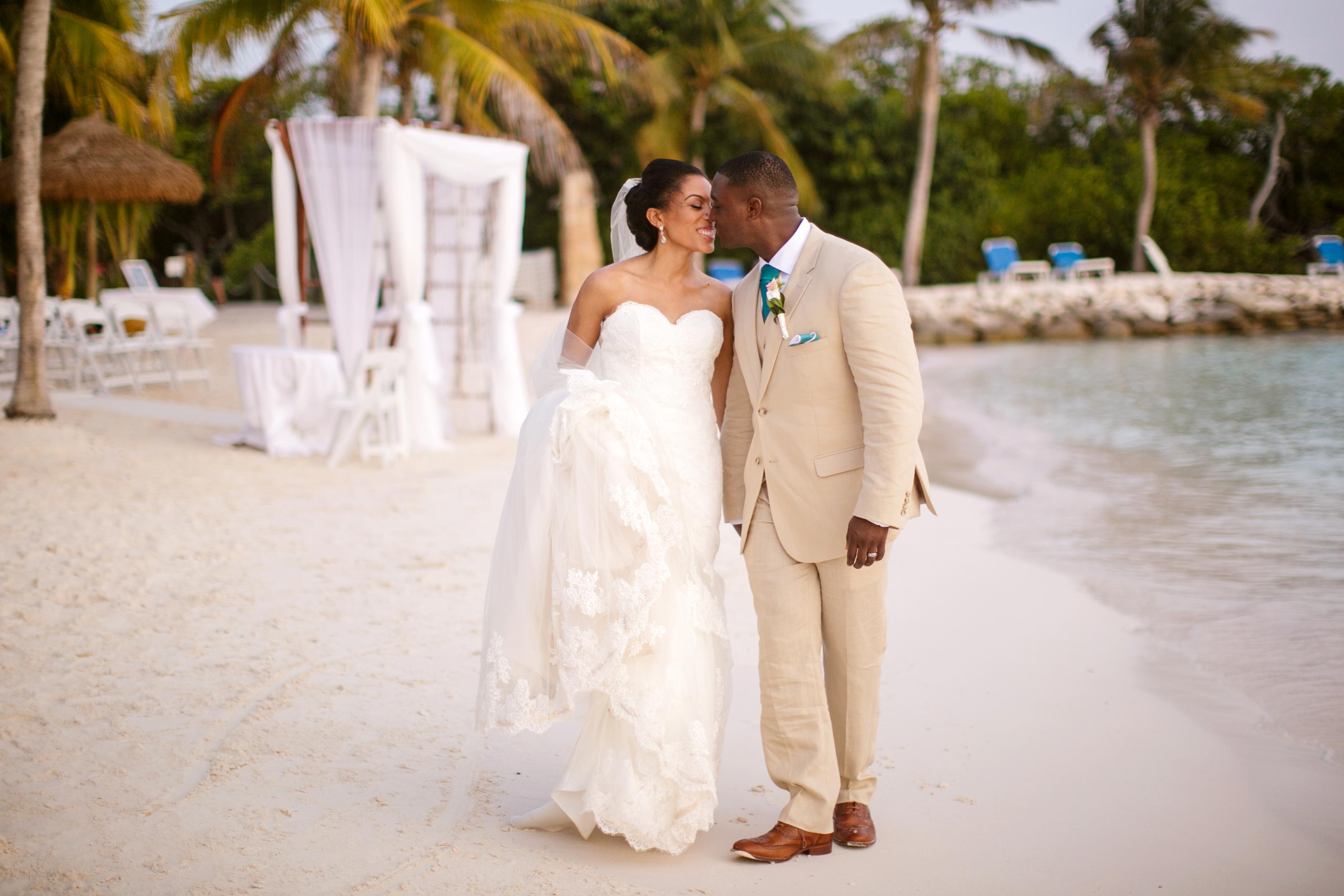 Jasmine is wearing an Enzoani design dress from Love Couture Bridal.
"My mom actually ended up picking my dress.  We were about to say yes to another dress and she spotted this one and said, 'hey slip into this one really quick—I just want to see it on'...I put it on and got chills! I never felt more beautiful, I didn't want to take it off, and mom teared up a bit...it was everything I could have imagined--romantic, classic, sexy, had a long train, but it was also light.  Its almost like it was made just for me, made to wear on a beach, and knowing that mom picked it made my heart smile," recalled Jasmine.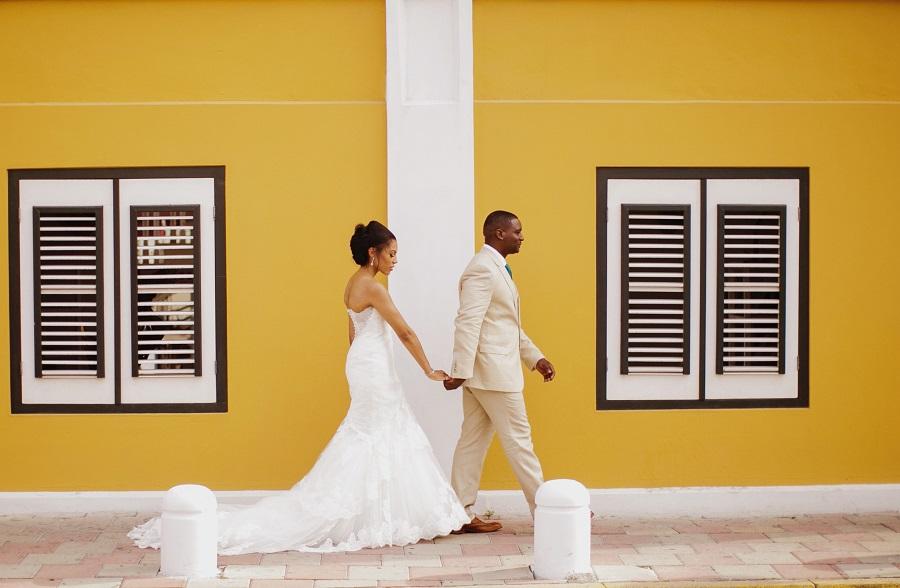 [The Details]
Catering:

Renaissance's culinary team

 

 

Wedding cake:

 

Geert van Mil 

with The 

Patissier

 

 

Entertainment: 

 

Swing Masters

 with DJ

 Jessy 

 

Flowers:

 

Elsa's Flowers

 

Makeup:

 Tiffany Graham with Blushen
Photographer:

Meg and Josh with Love is a Big Deal

O

fficiate

:

 

Uncle Charles Carney        
[Notes from the Bride]
The day after the wedding, we kept the party going!  Julian and I chartered a catamaran through De Palm Tours and took our family on a snorkeling trip with open bar and good music.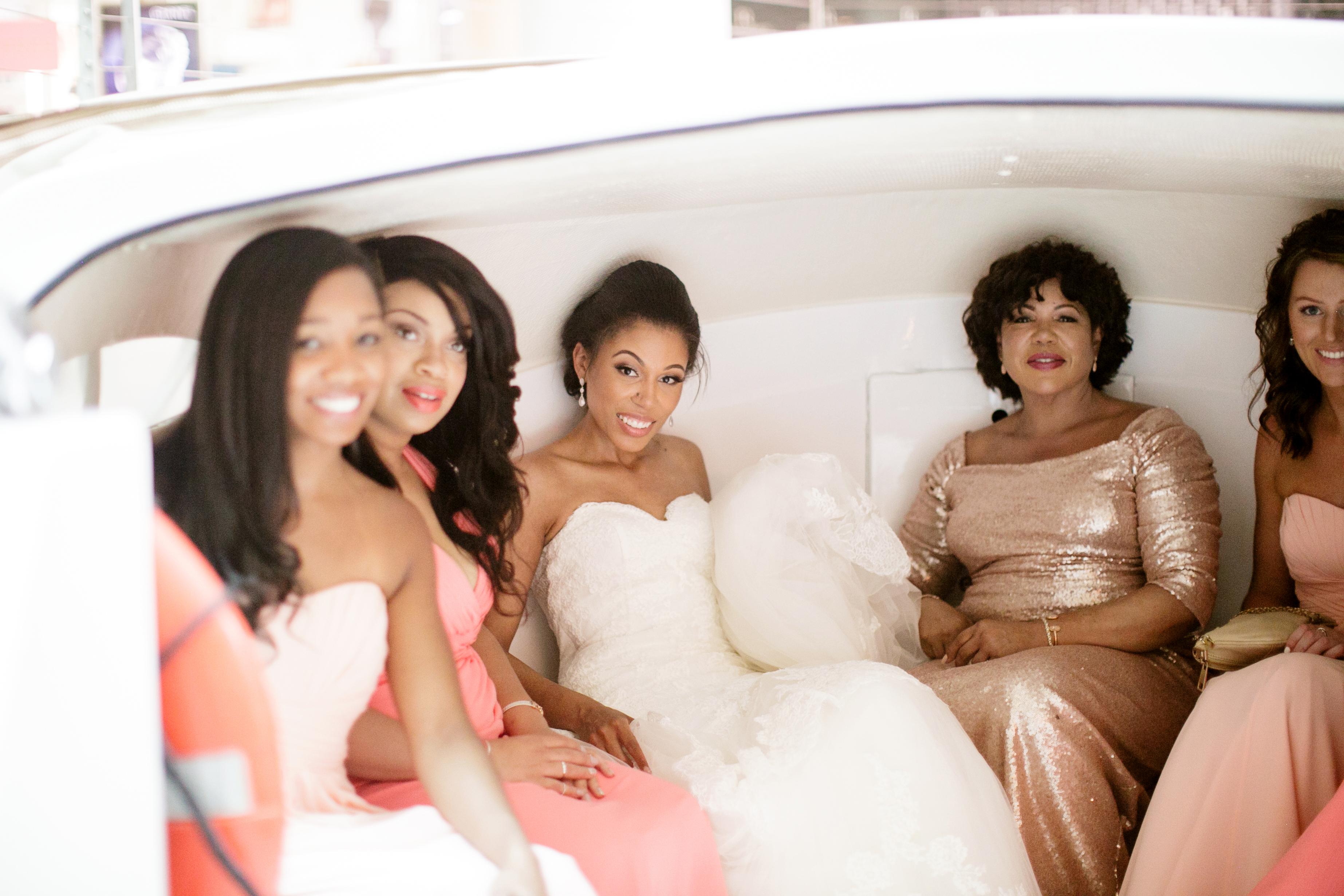 "It made us so happy to see everyone bonding and having a blast.
Truly the best way to end our wedding weekend in Aruba"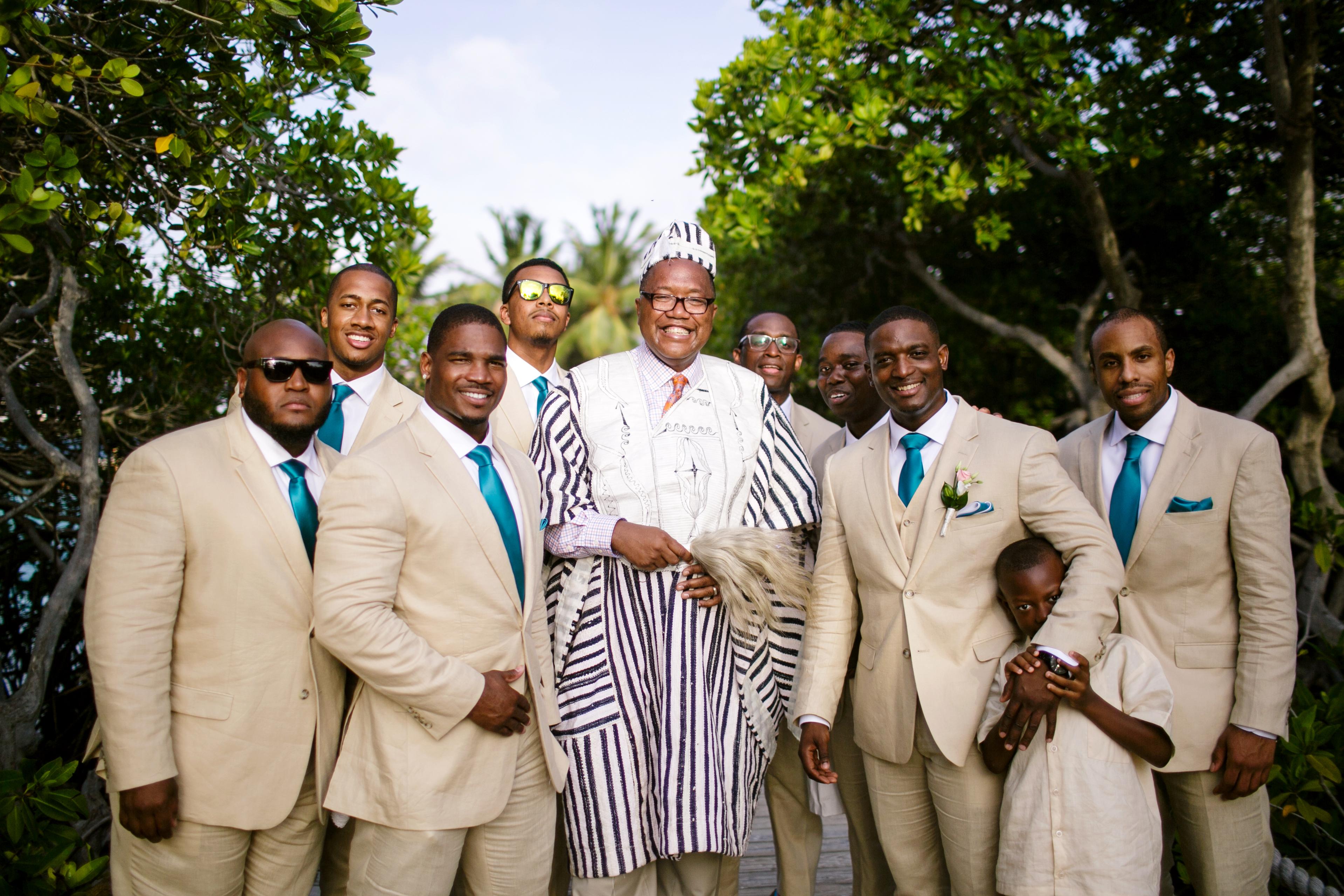 We hope you enjoyed reading Jasmine and Julian's wedding story in Aruba!
Have you ever been to Aruba's Renaissance Island? or now want to? :)
 Leave us a comment below!