Group Activities They'll Love!
If you're planning a destination wedding in Aruba, chances are you've invited along a bunch of family and friends to celebrate the momentous occasion with you.  Group outings are a great way to bring all your guests together, giving family and friends the chance to spend quality time together while encouraging unacquainted guests to become...well...acquainted.  Whether you're looking to get your guests out on the water for some let-your-hair-down nautical fun or hoping to bring them together over nibbles and wine, Aruba offers several group-friendly activities sure to please everyone.
Catamaran Sail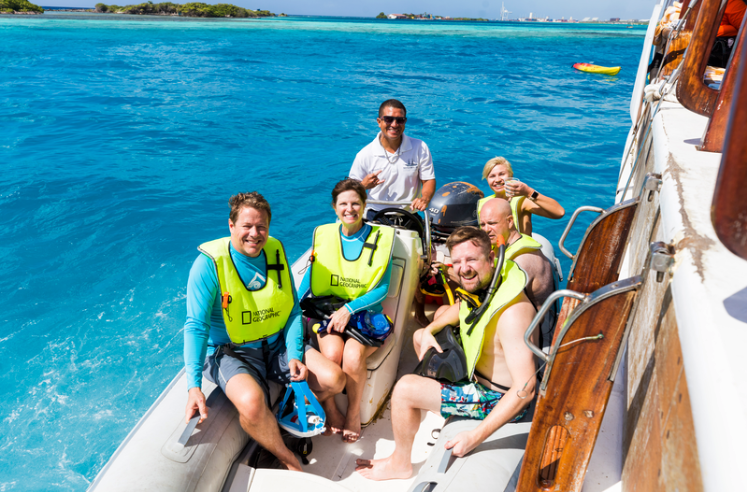 Aruba's flat, placid waters along the leeward coast make for smooth-sailing catamaran excursions that can accommodate even very large groups.  Many catamaran excursions stop at several snorkeling hotspots, allowing passengers to plunge into the crystal-clear waters to discover Aruba's underwater treasures.  Caribbean cocktails and snacks keep the party going on board, where your family and friends can mingle while enjoying the refreshing sea breeze and the stunning views of palm-dotted, blonde beaches.  
Pelican Adventures: http://www.pelican-aruba.com/en/
Monforte Luxury Cruise: http://www.monfortecruise.com/index.html
Palm Pleasure: http://www.depalmtours.com/sail-and-snorkel/
Kayaking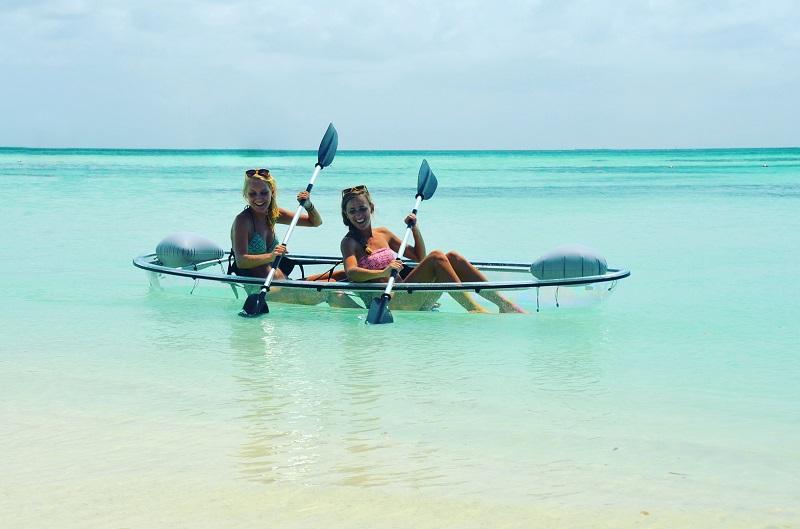 Working up a sweat together with others is a great way to bond.  So why not organize a group kayaking trip for your guests?  Guided kayaking tours acquaint both novice and experienced kayakers with Aruba's coastal waters, favoring the environs of the Spanish Lagoon and Mangel Halto, where kayakers can explore along the nooks and crannies of the limestone shoreline and among the mangroves that inhabit this area.  Many tours also include time for snorkeling, swimming, hanging on the beach, and even lunch, making for a well-rounded group outing! 
Aruba Outdoor Adventures: https://www.arubaoutdooradventures.com/
Aruba Kayak Adventure: https://arubawavedancer.com/
Kukoo Kunuku's Wine on Down the Road Tour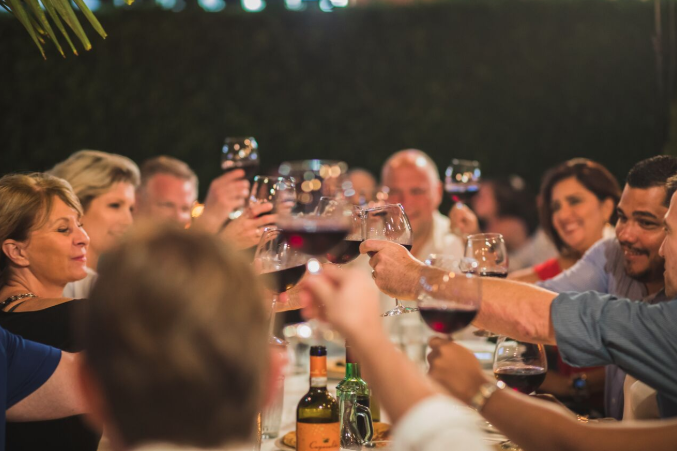 Kukoo Kunuku, famous for its rowdy, maraca-fueled party-bus excursions, has devised a more toned down and relaxed tour that takes guests to several of the island's best restaurants to experience their signature tastes, paired with wine chosen by the onboard sommelier.  The foodies of your group will absolutely adore this experience, and really, what's not to love about traipsing around the island, eating and drinking your way through the evening with friends and family?  Pick-up and drop-off is part of the package, making this outing very convenient for your group.
Kukoo Kunuku: https://www.kukookunuku.com/
Walking Food Tour of Oranjestad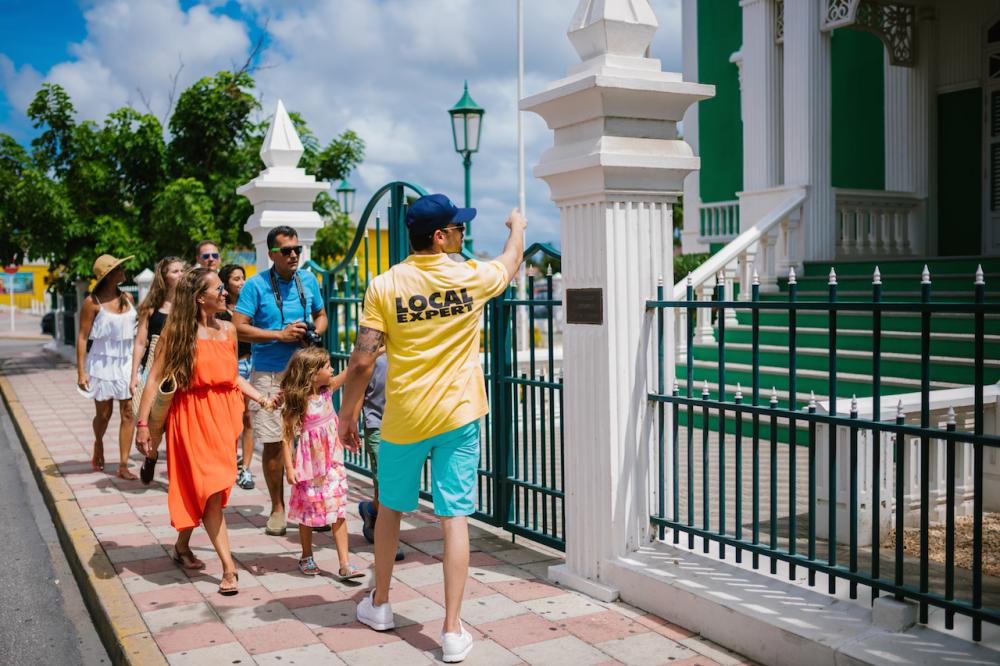 During this relatively new walking tour, a local expert will curate an interactive exploration of historic downtown Oranjestad, with its national monuments, museums, and other significant buildings featuring charming Dutch colonial architecture.  While the tour is filled with lots of interesting facts and anecdotes to appease the history buffs of your group, culinary pursuits are also a major highlight of the tour, with stops at various downtown eateries for noshes of Aruba's traditional cuisine, as well as Dutch and Cuban fare.  Trust us—your group won't go hungry!
Aruba Walking Tours: https://arubawalkingtours.com/
Aruba Donkey Sanctuary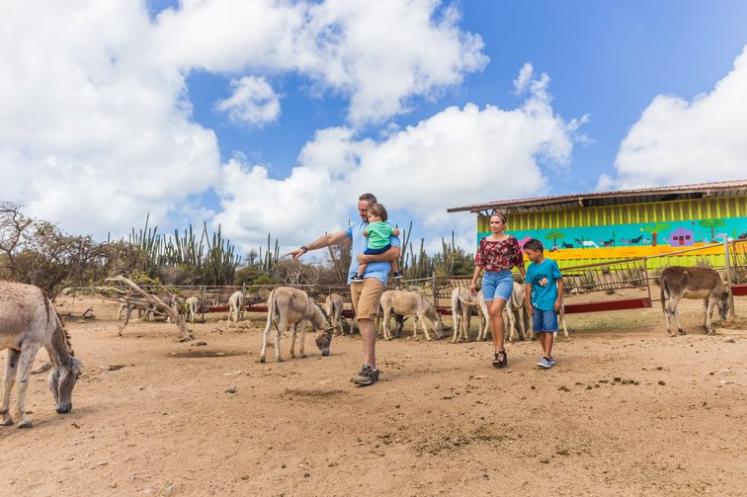 Got a lot of animal lovers among your wedding guests?  If so, you should certainly consider a group visit to see the donkeys!  Once used as a means of transportation on the island, the donkeys were then left to fend for themselves in the wild once cars replaced them.  Over time, these wild donkeys have been rescued and brought to the sanctuary, where they are lovingly cared for.  Visitors can interact with the more than 100 donkeys residing at the sanctuary—feeding them, petting them, and simply enjoying their endearing antics.  A small gift shop offers donkey-inspired souvenirs, and an open-air lounge area invites guests to have a coffee while overlooking the grounds and enjoying the Aruban breeze.
Aruba Donkey Sanctuary: http://main.arubandonkey.org/portal/