Creative Ways to Pop the Question on Aruba
Hey gentlemen, we know sometimes you might need help on the romantic front when it comes to proposals, and ladies, if you were hoping that your significant other will pop the question will you're on holiday on this happy island, then leave this page open where your partner can see it! Either way, this island holds many epic locales to ensure the moment will be magical. But we've also come up with some unique ways to go about it! Let's explore some of them…
Message in a bottle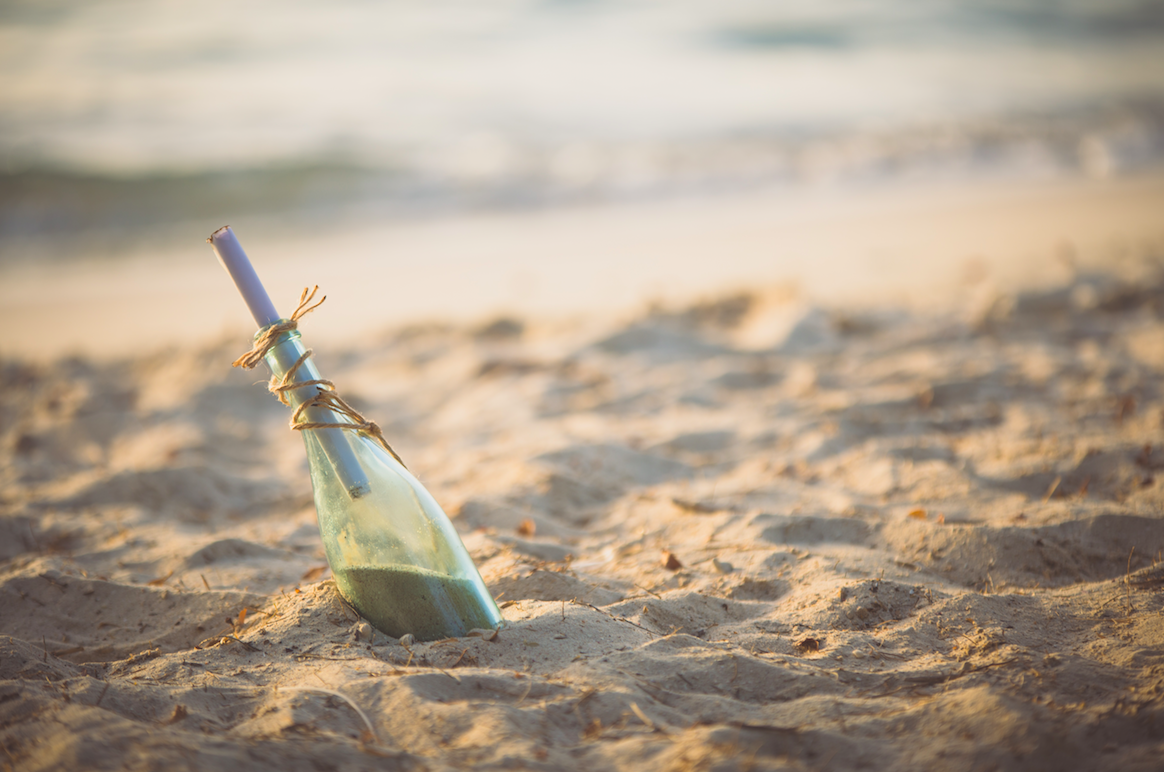 Of course, there are many creative ways to set up this fun hide-and-seek strategy to deliver you special message. Bury a bottle in the sand and create a treasure hunt for your mate or anchor a floating bottle nearby in the shallows when you're having a beach picnic, then casually lead the way to find it when you go for a dip. Or you can go more upscale and plan ahead at Flying Fishbone where you can reserve a table where your feet are right in the water while you dine. Have your server tie the bottle to the table leg ahead so that it bobs around below while you eat. You could also rent a luxurious cabana for the day at private Renaissance Island on the adult-only side where the resident flamingos will be your backdrop for Instagram-worthy photos afterward. Tie the bottle to a rock in front of the deck when your mate's not looking and then go snorkeling to find it. 
Don't say it- sing it!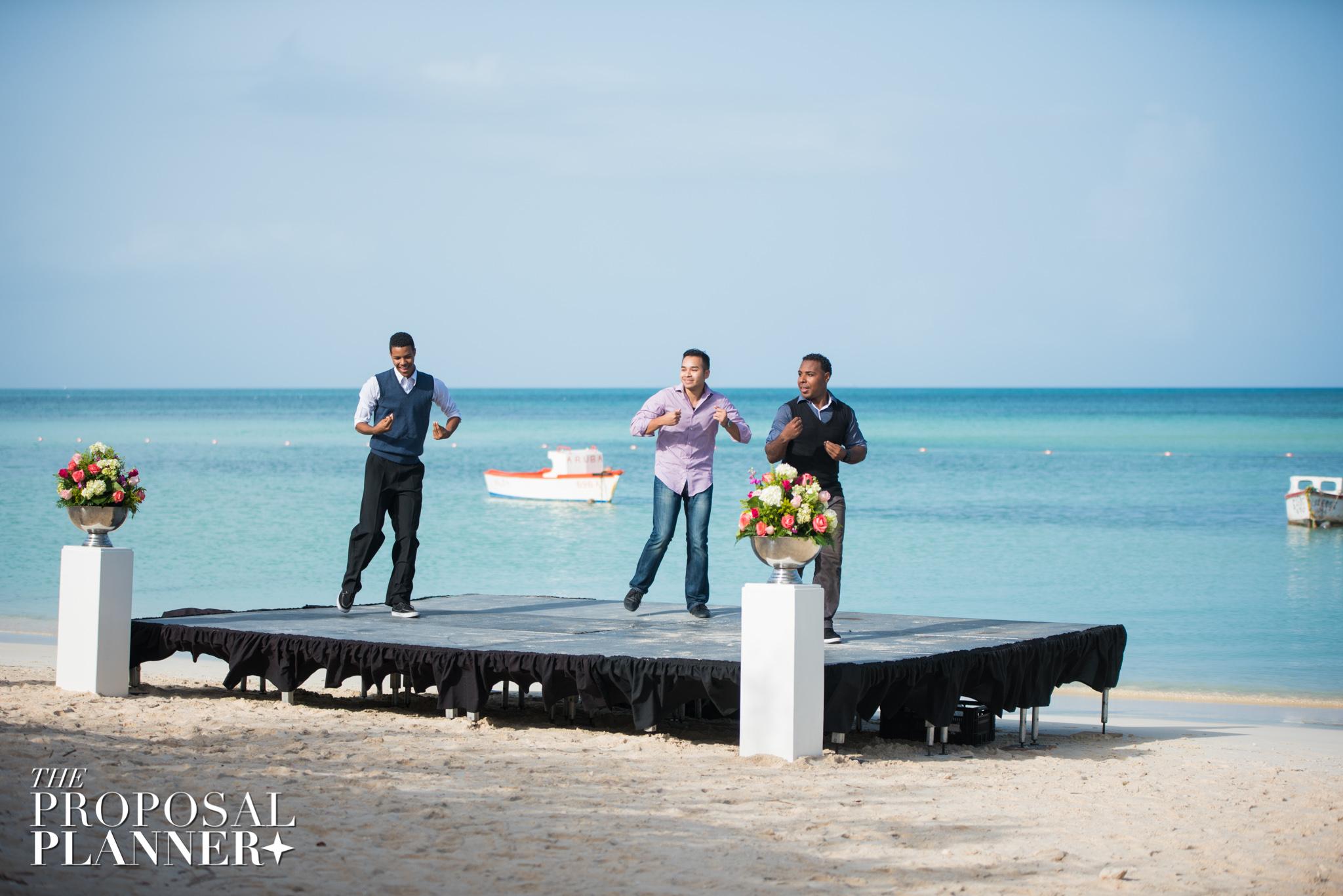 Photo credit: One Happy Photographer
Aruba has places to sing-along like the Sopranos Piano Bar where you might take the mic and sing your request to tie the knot, and karaoke at Mulligan's Golf Café, Bar & Restaurant every Thursday night from 9-11 is famous island-wide. They have thousands of songs in many different languages.  So, why not visit the DJ beforehand and arrange a special song with meaning for the two of you where you can change the lyrics at the end to sing a proposal to your love? Don't like to sing? Wandering musician troupes at many restaurants can be enticed to come to your table to sing a proposal as well. Or if you want to go really over the top, you can hire one of Aruba's many talented performance troupes like The Popcorn Dancers to create a flash mob experience for you at the locale of your choice!
On the high seas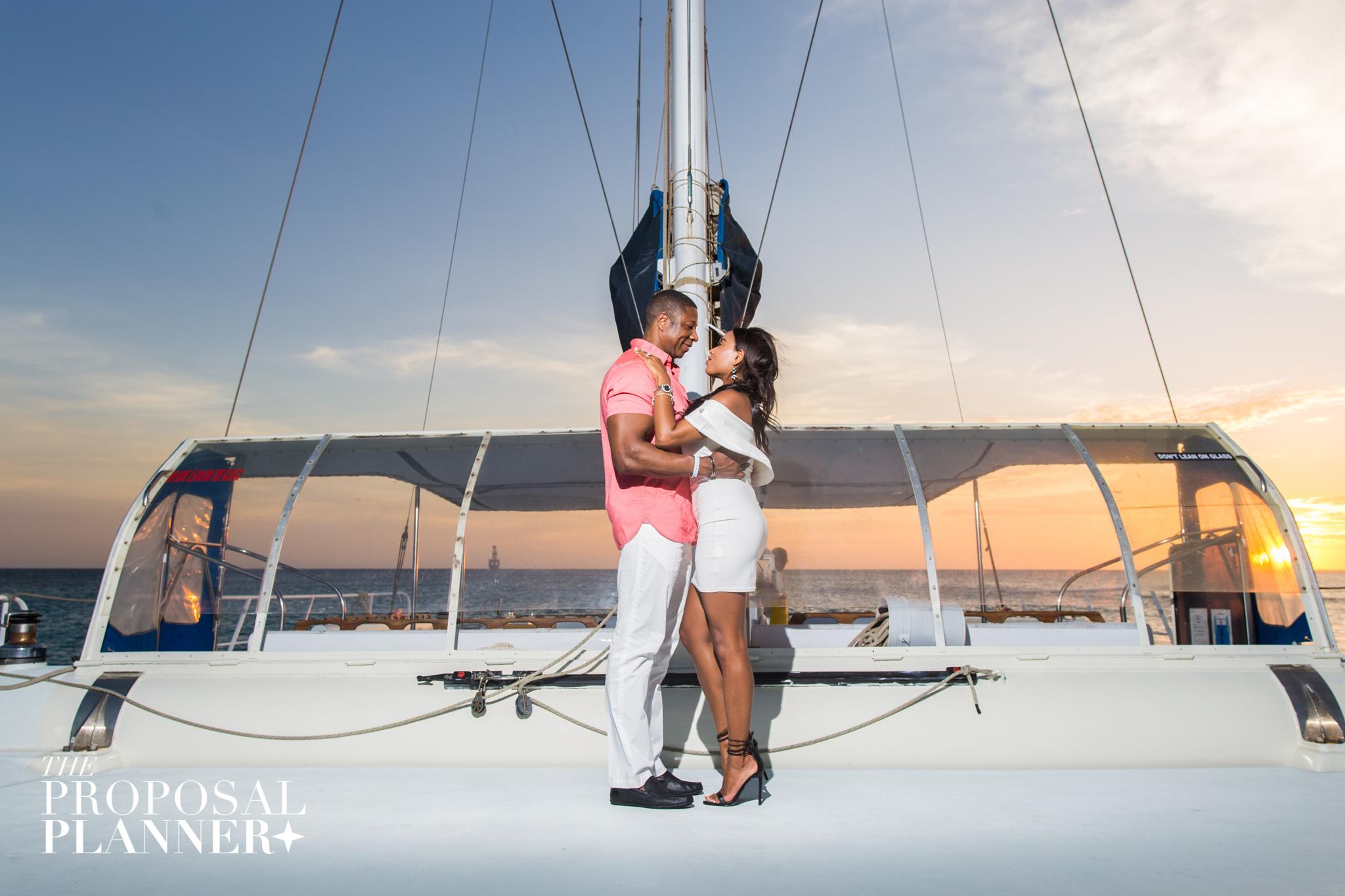 Photo credit: One Happy Photographer
Proposing aboard a big wooden sailing craft like the ones Jolly Pirates, and Sailaway Tours operate can be fun, swashbuckling adventure. And you can't go wrong with a romantic sunset cruise like ones offered by vessels like Mi Dushi, De Palm Pleasure, Pelican, or Red SailSports either. The Montforte III has upscale dinner cruises ideal for setting the stage at sea, or you can charter something smaller like The Tranquilo to create an intimate proposal opportunity on the waves. Adventure junkie couple more your style? Then hop aboard the little speed boat Full Throttle Tours and bounce along with Captain "Bumpy" to rock music until you reach a peaceful stop at Mangel Halto for a snorkel, and propose before diving in there! 
Underwater odysseys 

Photo credit: De Palm Tours Atlantis submarine
De Palm Island offers all kinds of underwater adventures ideal for surprise proposals in the deep. The staff will be delighted to help you plan one like placing a note in a clamshell while snorkeling ,or providing you with a waterproof sign to produce while trying SNUBA- or their signature Seatrek®- an underwater walk with an air- supplied helmet. Countless couples have done it that way there!  Or, if you'd rather not get wet, but still would like Aruba's marvelous marine life and underwater enchantment as your back drop, you could also propose while aboard the Atlantis submarine! 
Go wild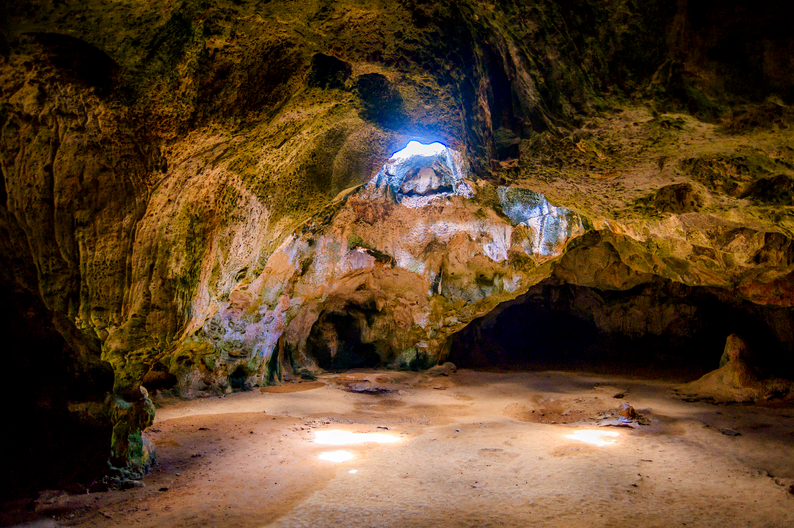 If you and your mate are adventurous active nature lovers, there are plenty of spots on this island that offer epic backdrops for postcard perfect proposals beyond the beach as well. Climb the 400-some stairs to the top of "the haystack" (Mt. Hooiberg) and drop to one knee with that amazing panoramic view that puts you on top of the world. Or how about a private horseback tour through the rugged outback to the romantic setting of the natural pool? Hiking together through Arikok Natural Park will provide all kinds of surreal settings, and the wild surf-crashed cliffs at the baby natural bridge near Seroe Colorado also offers a truly bodice-  ripping romantic setting. Then there's the natural skylight in the ancient caves that legend was created by lovers' spirits breaking through. Proposing under that celestial light is sure to impress your amour. 
The dining dilemma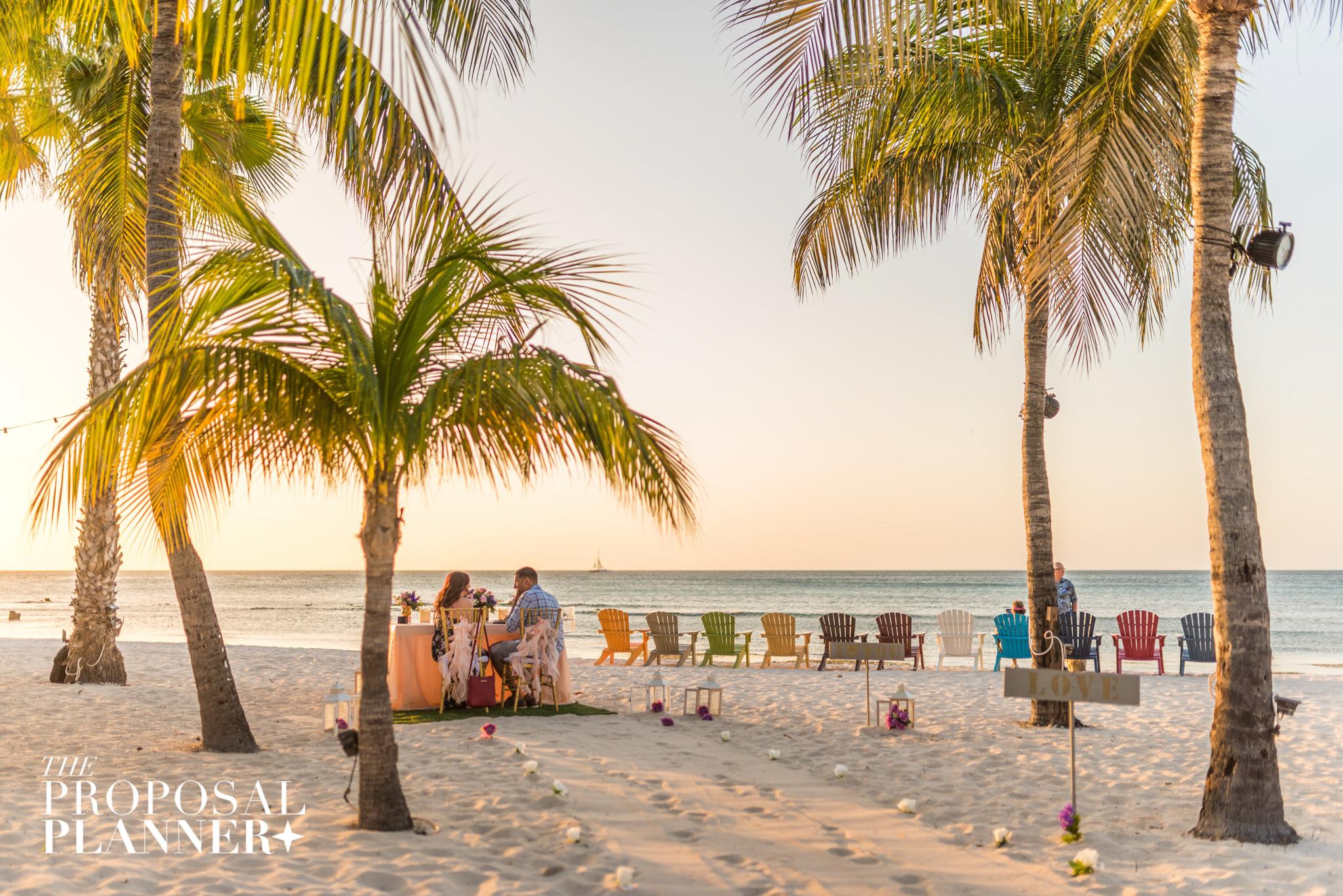 Photo credit: One Happy Photographer
Of course, there's no lack of romantic restaurants on this island, so your dilemma will be where the best spot to pop the question should be.  Would you prefer toes-in-the sand seaside? Then Barefoot or Passions on the Beach are good choices. Or how about on an enchanting pier with twinkling lights upon the water like Pinchos that also has lover's swing for two? And Screaming Eagle has unique canopied beds that you can actually dine in! Ideal for romance. You can also book a Tahitian style overwater private pier for two with a private chef in Savaneta at Aruba Ocean Villas, but do reserve far ahead because their resort guests receive priority for that magical spot. But wherever you choose among Aruba's over 200 fine dining spots, the staff will always be eager to help you plan your special moment.  
Those are just a few creative ways to propose on one happy island, for more ideas and help in planning, contact 
Aruba Proposal Planners at www.proposalaruba.com.