Framing the Perfect Moment
Aruba's landscapes offer inspiring environs that provide ideal island canvases for your wedding celebrations—from breathtaking beaches to majestic seaside cliffs to lush, tropical gardens.  From a decorating standpoint, Mother Nature has already done a lot of the heavy lifting, but there is always room for personal touches and infusing your taste and style into your décor.  One of the most-photographed elements of your décor will likely be the arch from your ceremony…after all, this is the very spot for that magical "I do" moment.  Not only does the arch provide a sense of place for the nuptials, but it's the frame to some of your most important wedding photos. 
Aruba's florists and wedding and event planners are incredibly creative, offering simple yet tasteful solutions for tight budgets; unique and eclectic creations for those wanting something completely unexpected; colors and décor items that match the overall theme of the wedding; and pure luxury and extravagance for couples wanting an arch that oozes elegant sophistication.
We've combed through a few past weddings on the island, and created a varied collection to help you with your vision for your destination wedding on Aruba.
Keeping it simple, fresh, and affordable
Letz Aruba's dark-stained bamboo is draped in white canvas with beige ties and small clusters of white flowers.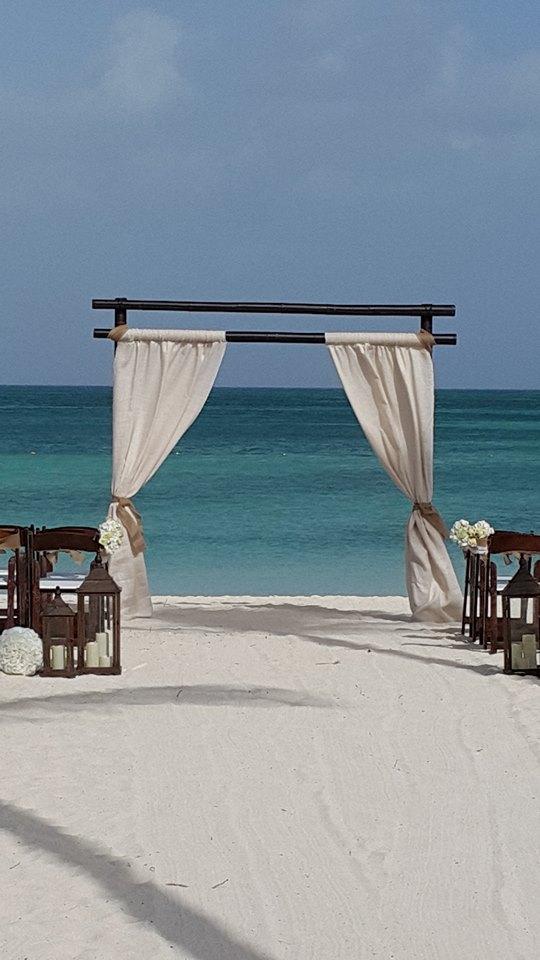 A duo of billowy, bright yellow fabric columns on the end of a small pier perfectly reflect this small and intimate ceremony.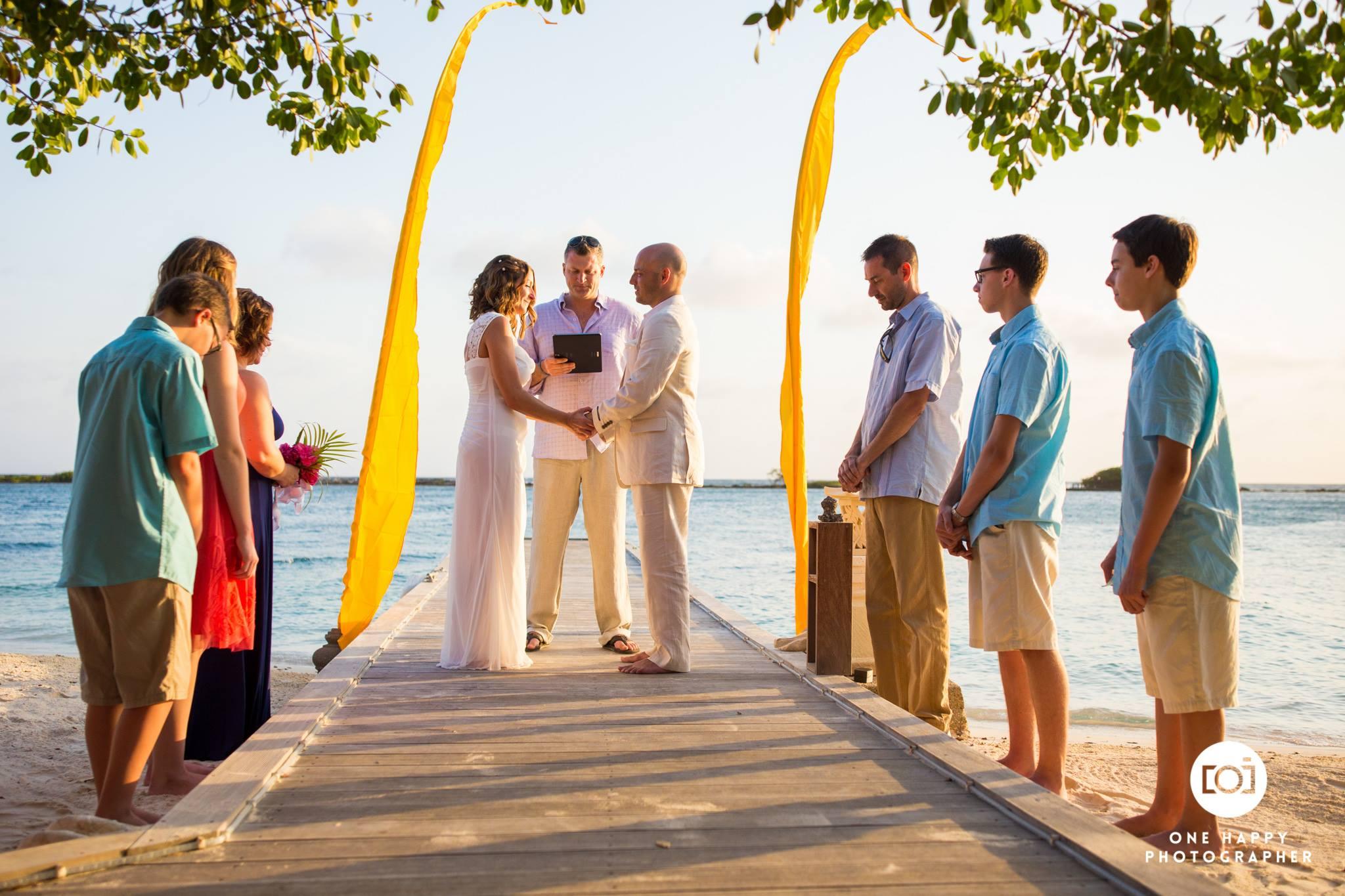 Frame your nuptials—literally!  This gold frame, accented with white hydrangeas, is both quirky and elegant.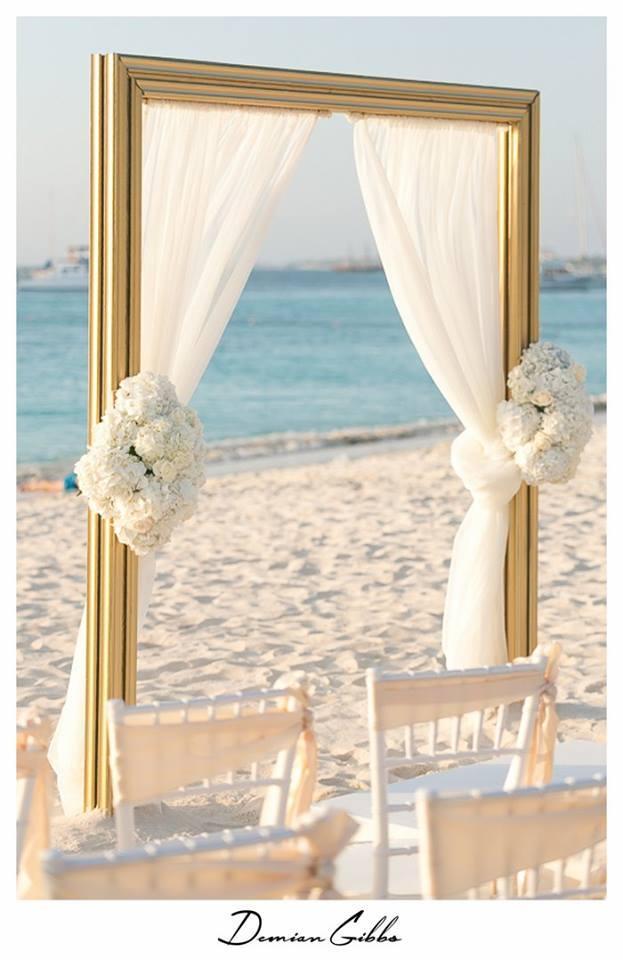 Sheer white material makes the vivid turquoise sea pop in the background.
Sheer turquoise and coral add brushstrokes of color to this arch, with matching chair ties to bring it all together.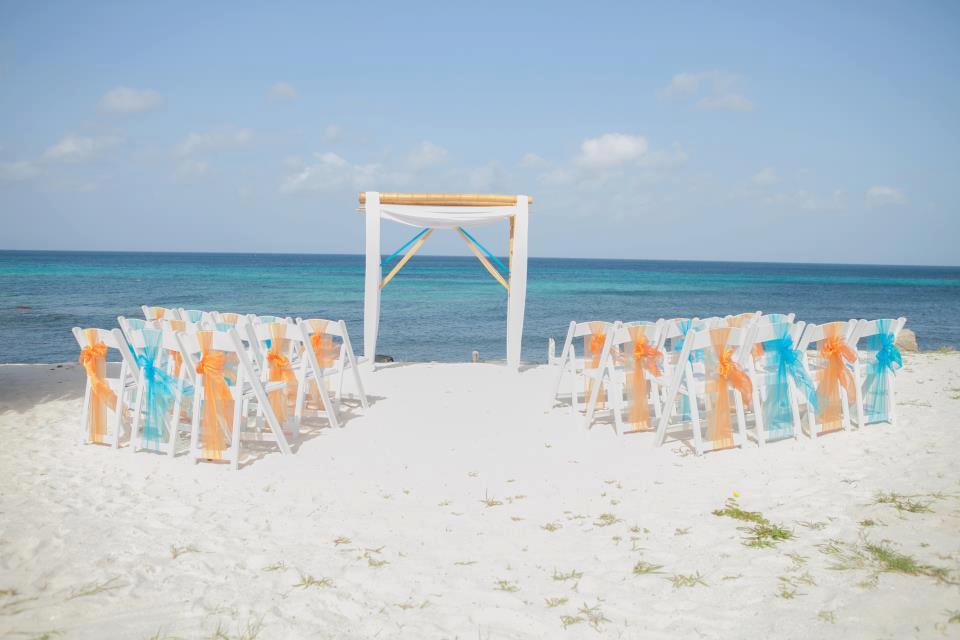 Rustic by the sea
This rustic island look, by Letz Aruba, is simply achieved with an arch crafted from upcycled tree branches, stained and varnished, and decorated with strings of crystal beads.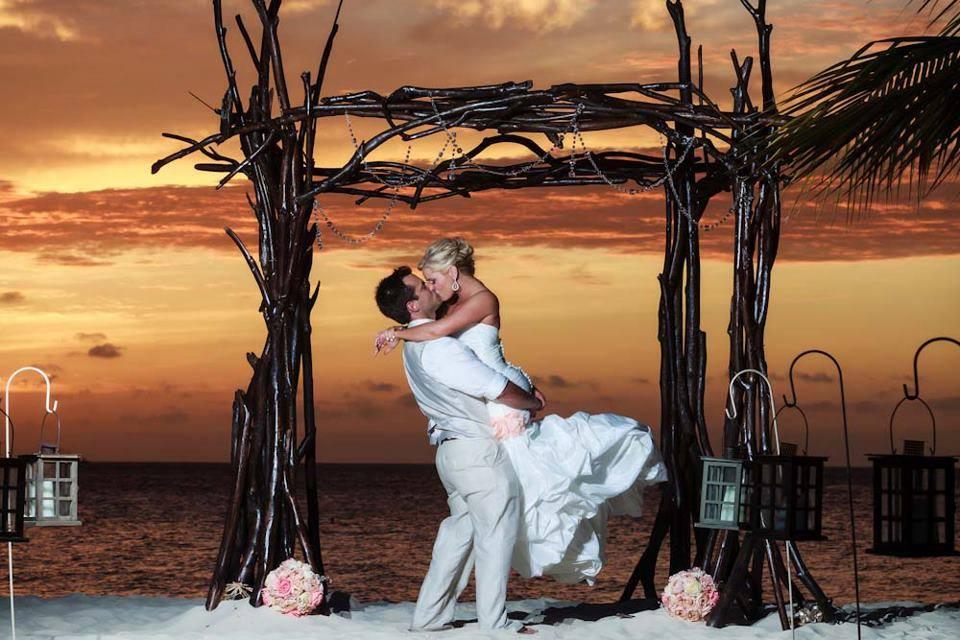 Shar's Flowers decorated this artful collection of branches with white tulle accented with clusters of white flowers and greenery.
Vintage Garden Wedding
Shar's Flowers decorated this vintage doorway with sheer fabric and a collection of garden flowers like hydrangeas and roses set on the grass lawn among the gardens at Hilton Aruba.
The Alternative
Two large column vases with calla lilies, roses, and tropical greenery, created by Elsa's Flowers, take the place of the traditional arch to mark the spot where the couple took their vows.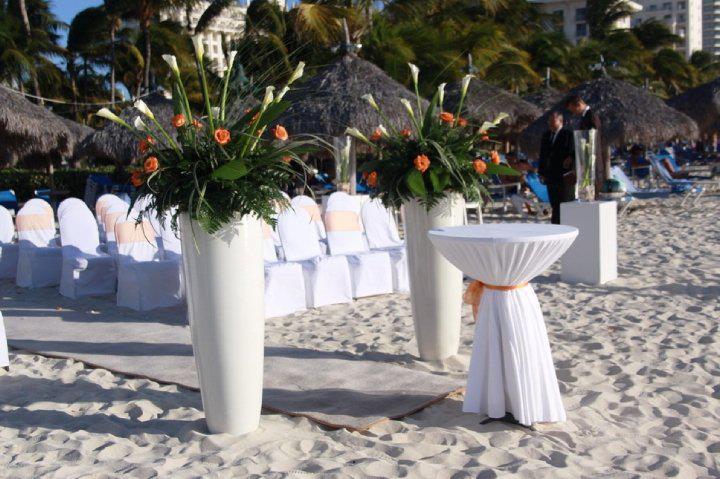 Elsa's Flowers gathered sticks of bamboo with a collection of flowers and palm leaves, to flank the couple during their vows.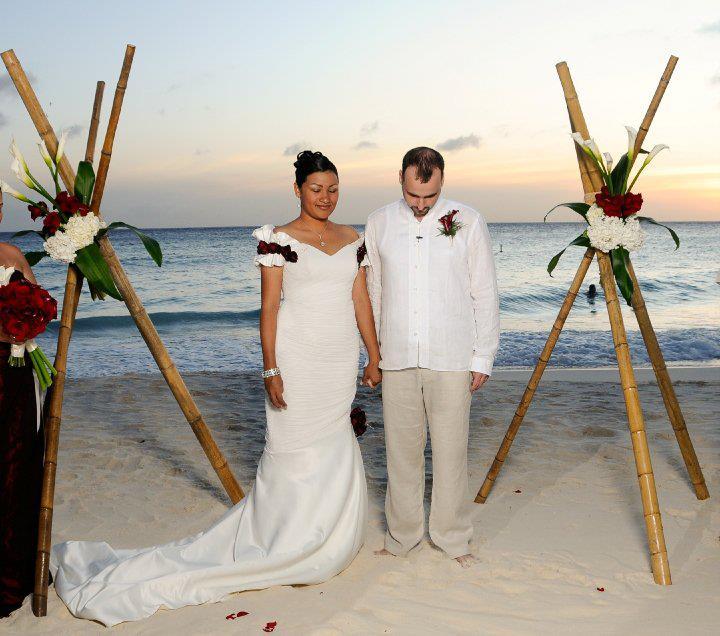 Lots and lots of flowers!
This couple had Elsa's Flowers fill the arch with brightly colored daisies, mums, and lilies to complement the flamingoes on Renaissance Island.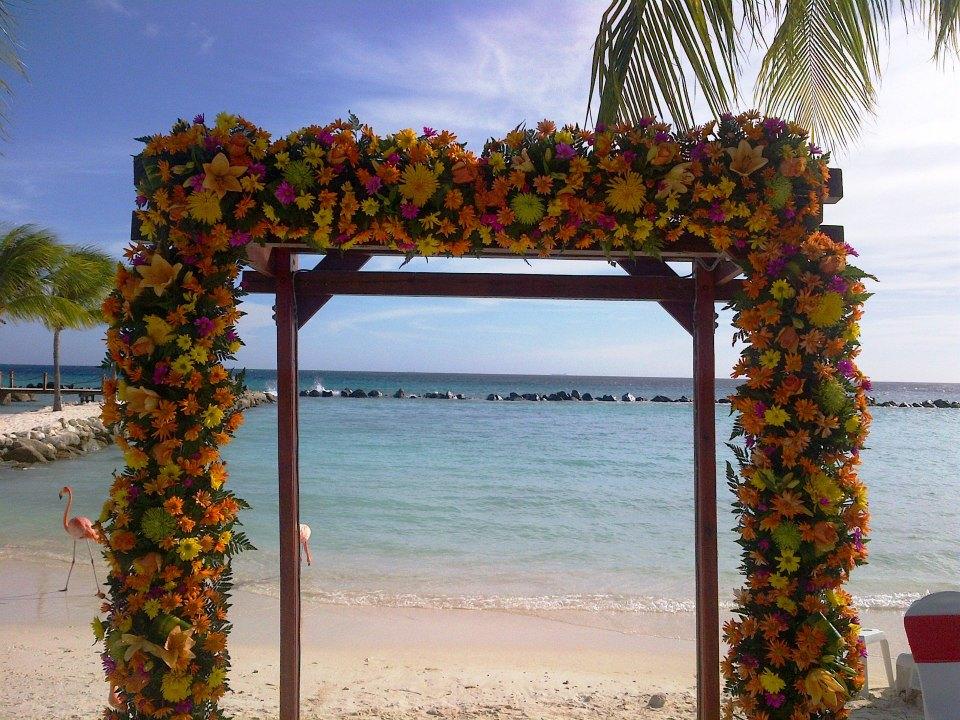 The arch, set up on the beachside event deck at Hyatt Regency Aruba, is dripping in hundreds of white roses and white lilies, with cascading greenery.