Aruba, a Social Media-Savvy Island!
If some of your friends and family can't make your destination wedding on Aruba, no worries, they can attend virtually and it's the next best thing to being there.
Virtual Vows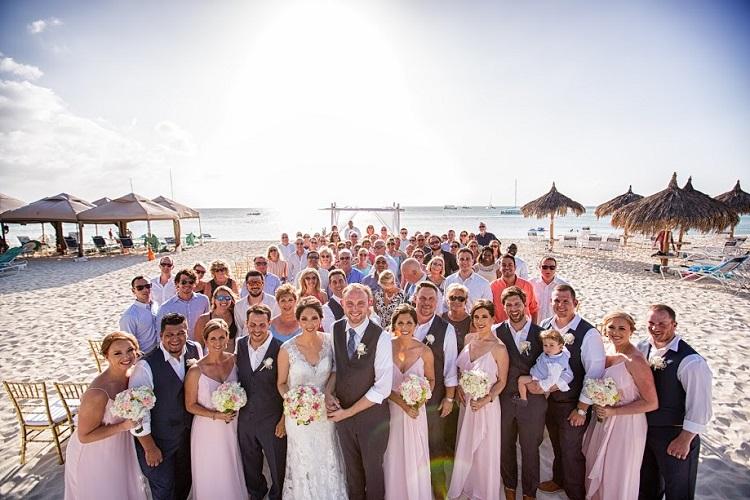 READ Julie &Jake's wedding story: Aruba Sets the Scene for Romantic Nuptials

Just because some of your friends and family can't be there in person for your big day doesn't mean they'll not want to be there wholeheartedly in spirit! And you can make it easy for them to do so. Aruba is well equipped for all the social media sharing you and your wedding party would like to do, not only for the ceremony, but also for your pre and post island explorations as well.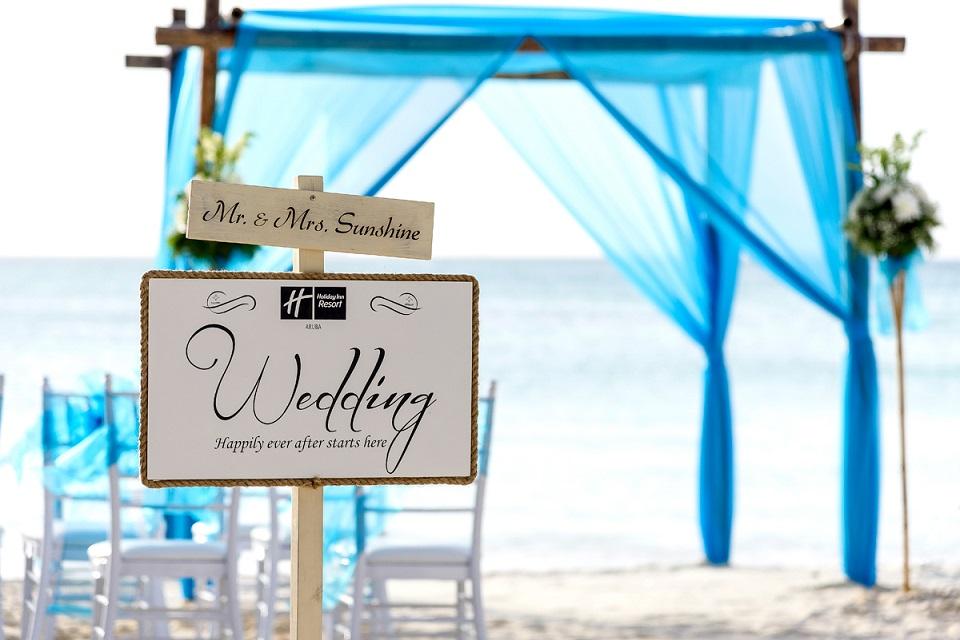 (Pictured: Wedding Ceremony Setup at the Holiday Inn Resort Aruba)

Make a countdown page to the big day on Facebook as an event, and make a hashtag for example: "#SherryAndDanielsArubaWedding". Click HERE to read Sherry and Daniel's Aruba Adventures.

Then all can follow wherever you go and wherever people post about it- be it Facebook, YouTube, Twitter, Instagram, Pinterest…etc. Most resorts have free Wi-Fi, but if you want to post from remote areas and cool attractions while you explore the island with your guests, Aruba now also has new free Wi-Fi zones, too.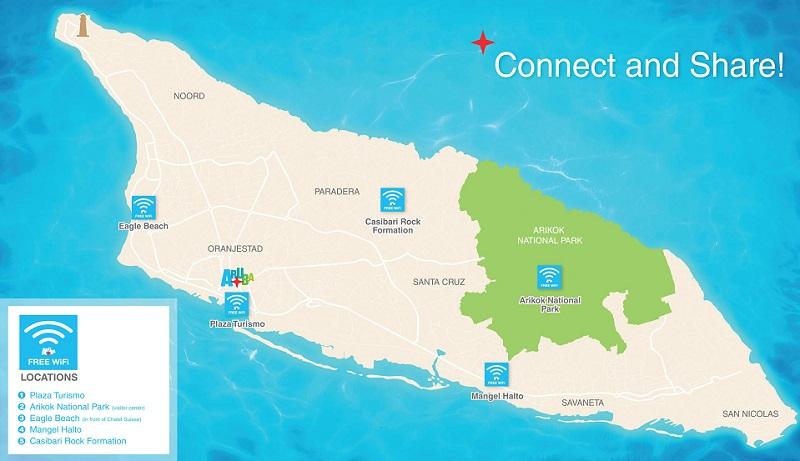 The island's unique outback in Arikok National Park or the odd rock formations at Casibari make ideal backdrops for creative photos as a couple or a group, and they are both in the new zones so you can post in real time.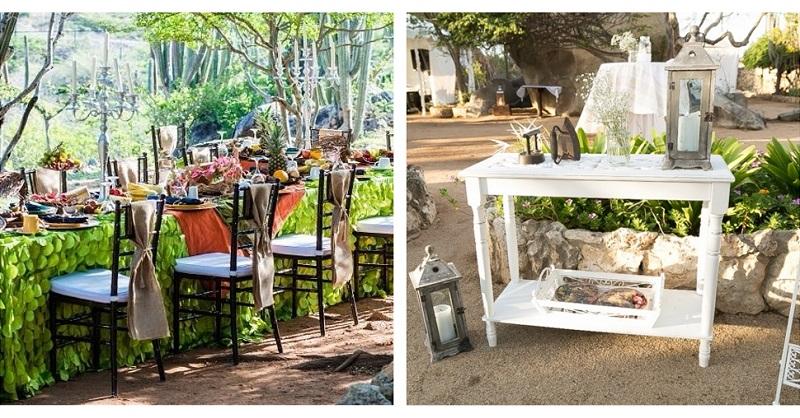 (Pictured: Wedding Breakfast at Arikok National Park (left), Wedding Reception Setup at Casibari Rock Formations by  LetzAruba (right).

Or how about exploring charming and colorful Oranjestad with your guests and allow the folks back home to join you in real time? Aruba Walking Tours includes free Wi-Fi in their treks, as well.  And there are also new solar trees provided by the city where you can always charge your tech for free!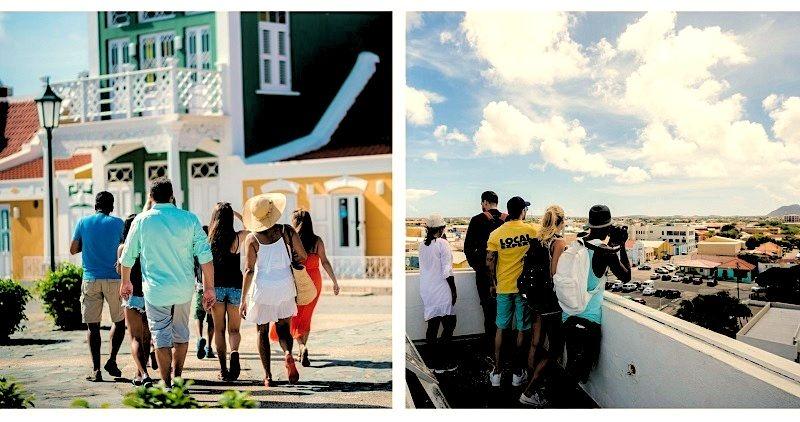 You can also get together for fun group shots and wave a virtual hi back home from Aruba's webcams- prearrange a time and tell your online guests where to find you. Or you can have Wi-Fi on you wherever you go if you have a personal portable hotspot from places like MIO Aruba that offers "MiFi" rentals. But before you come to Aruba, make sure the people you want to follow you online know how to do it, some of your less tech inclined and non-social media savvy relatives and friends might need a hand in learning how to keep up! Especially if you intend to live stream your wedding! 
Livestreaming The Ceremony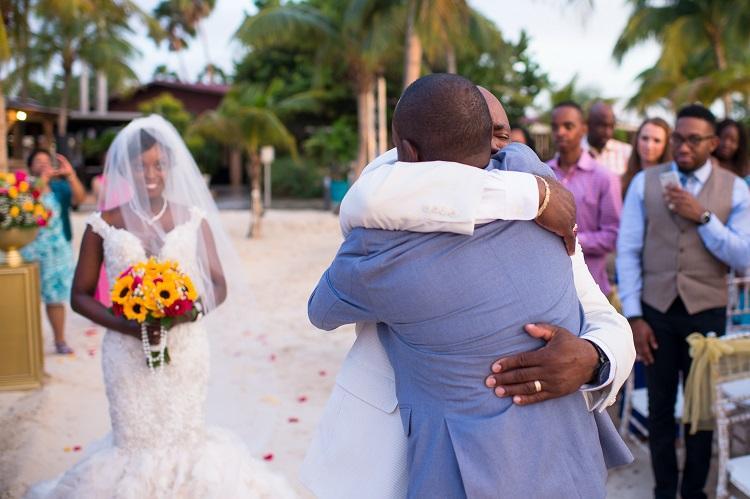 READ Djuna and Emmanuel's story: Childhood Friends become Partners for Life in Aruba

It's all the rage these days to capture your big day in real time and broadcast the event online via many different platforms like Facebook live, YouTube and more. But keep in mind, you won't get a second chance to make a good impression if it isn't done right! Of course, you might have some very tech savvy people among your guests who will offer to do it for you, but you are much better off to hire a local professional.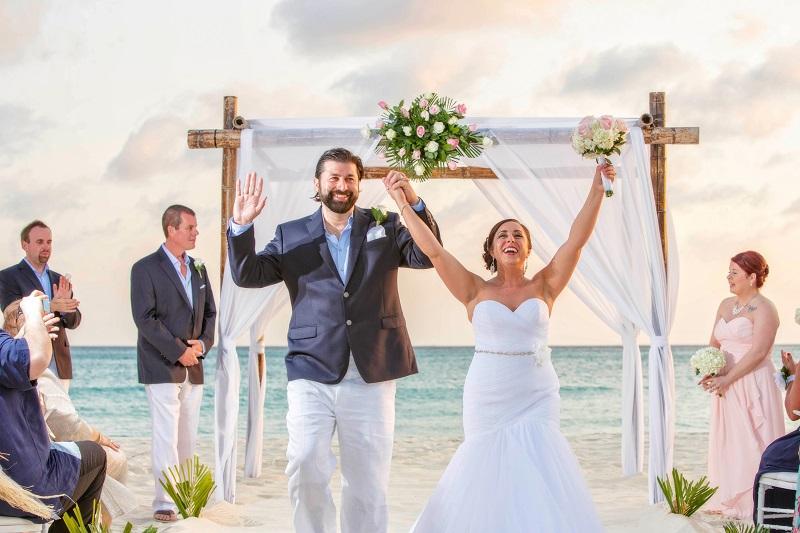 READ Raquel and Ted's wedding story: Dad Really Did Know Best
There are many factors unique to both Aruba and a beach wedding that they might not be aware of which might hamper their success in getting clear, audible quality. They might not be aware of the sound of the constant trade winds make, which might require special mics, or how to ensure the best broadband connection on the beach. And many couples prefer to have their beach ceremony at sunset, which holds all kinds of lighting challenges due to shadows and silhouetting effects.
Fortunately, Aruba has experts in this area you can hire to get professional results, and don't forget the video will remain online for as long as you like so you can replay it over and over again. Outfits like Ido by IshMedia and EastSide Productions can ensure your ceremony is live streamed in style, and Aruba Drones can also capture it from above! Can you imagine the glorious scene live streamed from on high over white sand, aqua seas and a setting sun in panoramic splendor? Surreal!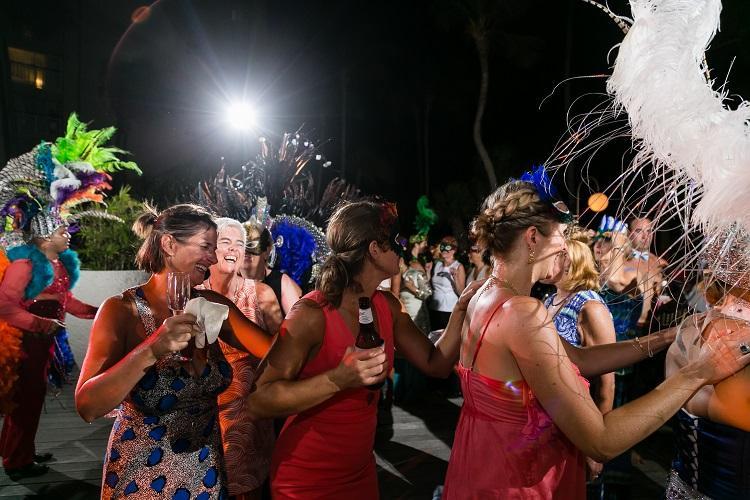 Ask your local wedding planner for all the online sharing options from local companies, and see our Vendors Guide for excellent wedding photographers and videographers that might also offer live streaming services. 
It's a breeze to get seriously social online with the world at large for your entire wedding week on Aruba. But don't forget to tag us too, because we're sure you will find out why we are known as #OneHappyIsland, especially for weddings!