(Part 1) New York Event Planners plan their Aruba Dream Wedding!
I first met Ashley and Nick this past February when they were on the island for round two of planning their dream destination wedding in Aruba, confirming details and signing agreements with their chosen vendors in anticipation of their June 3rd nuptials. Engaged in April of 2015, the couple gave themselves a little over a year to plan the wedding that was perfectly designed just for them.  And these two definitely know how to plan a wedding—they are both event planners for Personal Touch Experience, a top catering, event, and wedding company servicing New York and New Jersey.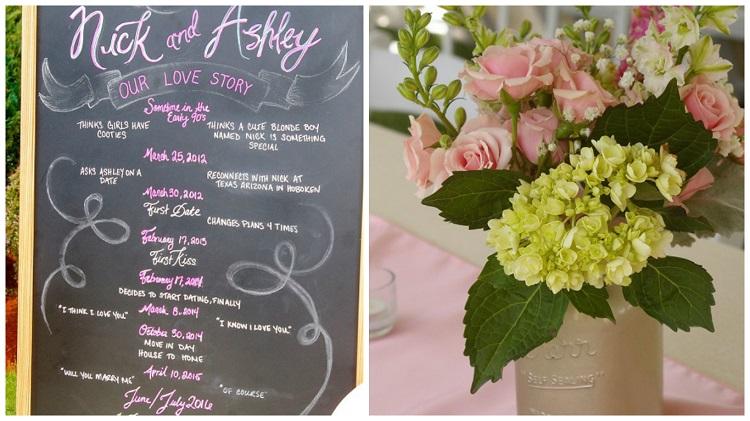 Said the bride-to-be in her personal blog detailing her adventures in destination wedding planning:

"I have been planning special events and weddings since I graduated college in 2011. I have dreamed of my future husband, wedding and white dress since before I could even remember, and now…my time has finally come to shine! On April 10th my soul mate (so cliché to say but true) got down on one knee and asked me to marry him…we hugged, we cried, we celebrated-- the usual. The next day the light bulb in my head turned ON full speed ahead to 'Let the planning begin!' I always knew from a young age I wanted to marry in Aruba. We had traveled there every year. It was comfortable to me; it was my second home. Being a wedding planner here, how do I make all of my own wedding dreams come true?
Where do I even begin?"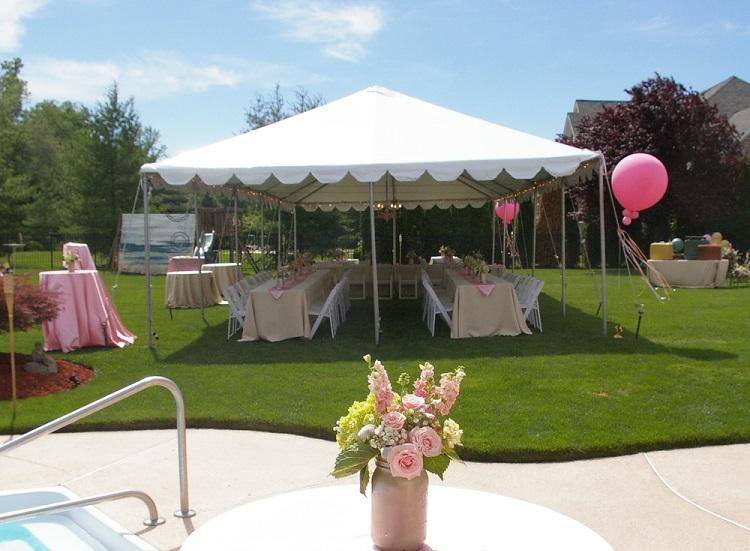 First things first—a fabulous engagement party. It's no surprise that Ashley and Nick tended to every last detail of the engagement party. 

"Being that we had decided even before we were engaged on a destination wedding, the only theme for an engagement celebration that made sense to us was a travel theme!" shared the bride.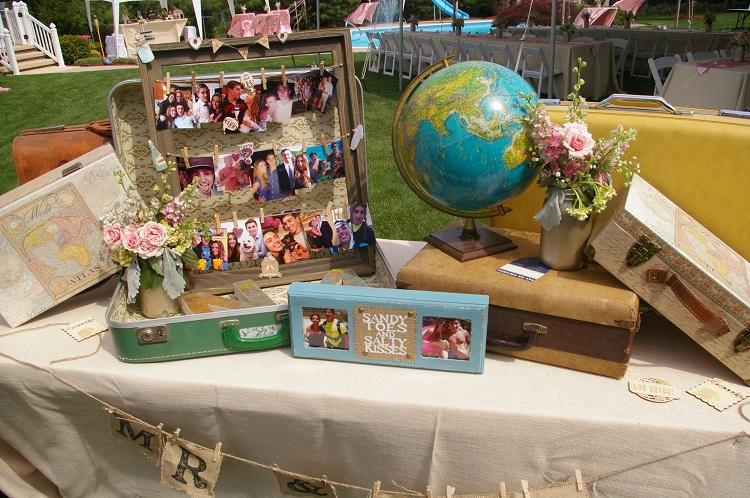 Ashley's backyard was the venue, with a rustic-chic travel experience created for the guests.  The area was staged with props like suitcases, globes, photos, and memorabilia, combined with games, mason jars filled with light pink blooms, and lots and lots of burlap.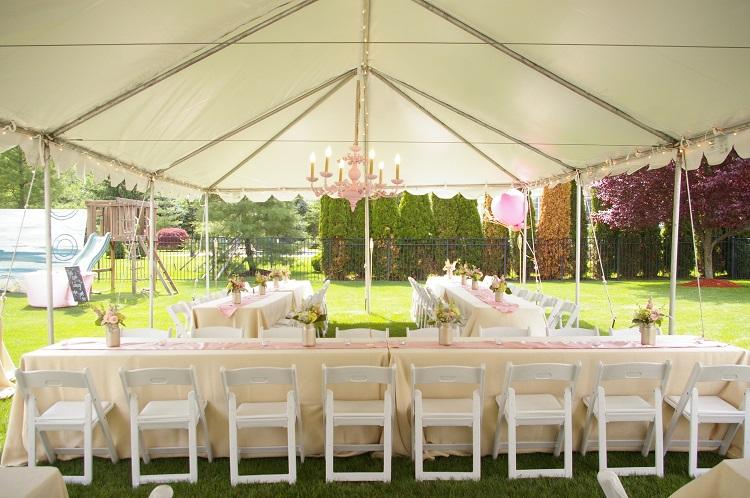 Shares Ashley, "I took this as a pre-wedding celebration, knowing many of our guests will not be able to travel with us to Aruba for our wedding. I don't know about you, but I do not like being the center of attention. For me, games and entertainment helped take it from 'bride' to fun celebration."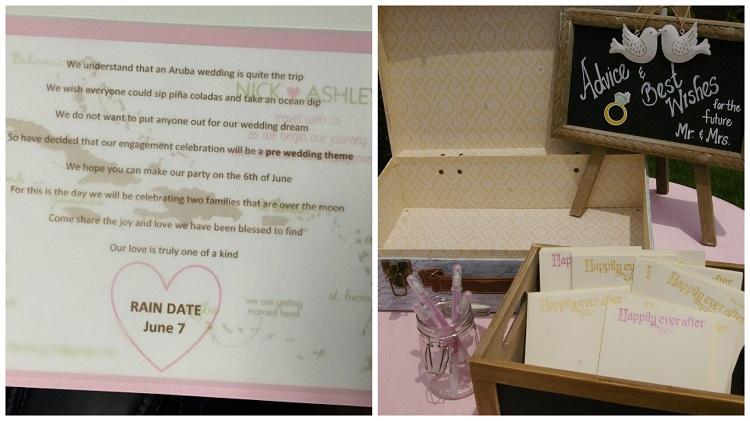 Stay tuned for Part 2 of Ashley and Nick's journey which will feature their "engagement-moon" on Aruba,
where the couple combined the celebration of their engagement
with meetings with potential vendors for their wedding.....