Hyatt Regency Resort Aruba combines formal finery with Aruba's natural charms
The Hyatt Regency Resort Aruba has long been a premiere destination for brides and grooms seeking a classic formal wedding in a stunning destination, where the honeymoon is built in. Ever mindful of Aruba's beautiful surroundings and natural assets, the resort has worked with island event designer Fernando Mansur to deliver two new wedding environments that combine the dream of a classic wedding while still taking advantage of the magnificent climate and scenery.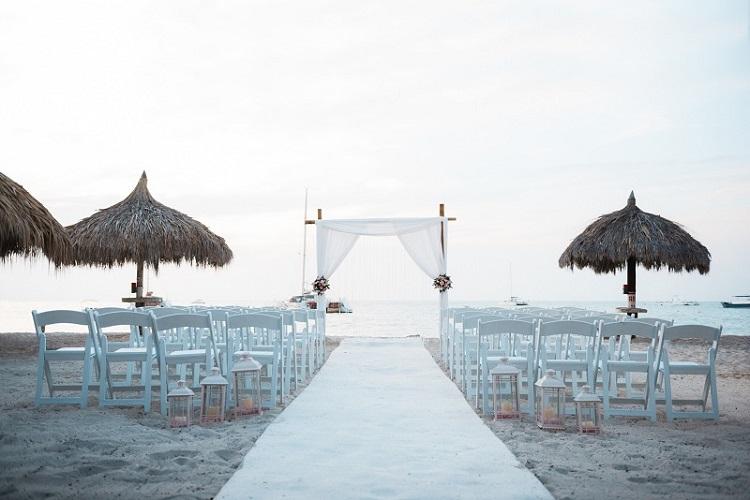 A Sunset Beach Wedding
When deciding upon a destination wedding on a tropical paradise, for many couples, a sunset beach setting is one of the first things that comes to mind. The Hyatt is ideally located on Aruba's western shore with an expansive beach front. They have an exceptionally large palapa with two smaller palapas adjacent, which are a perfect arrangement for accommodating a large wedding.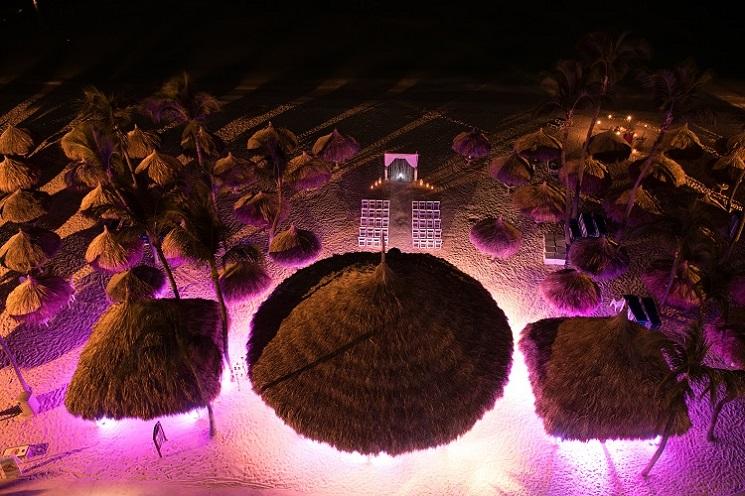 "We are very excited to be able to show prospective brides and grooms that they can have a wedding featuring all the accoutrements of a formal affair," explains Hyatt Regency Romance Planner Roseangela Nuboer, "but still enjoy Aruba's outstanding assets."
"We are also very conscious of the latest trends in wedding decor. We have a particularly sumptuous new color scheme featuring vivid and pastel pinks, ivory and gold, which beautifully showcase the special lighting we have in the palapa."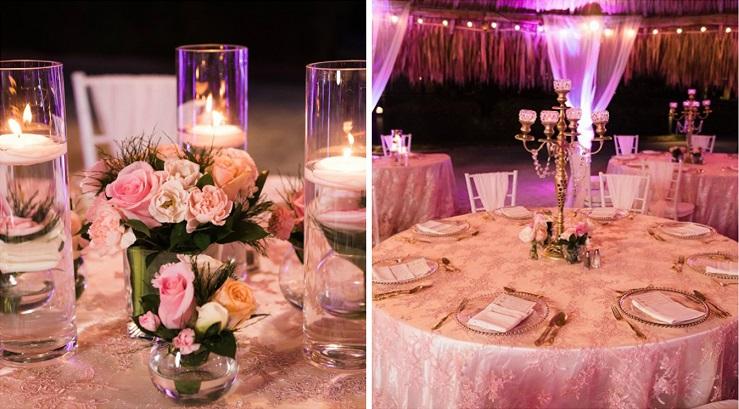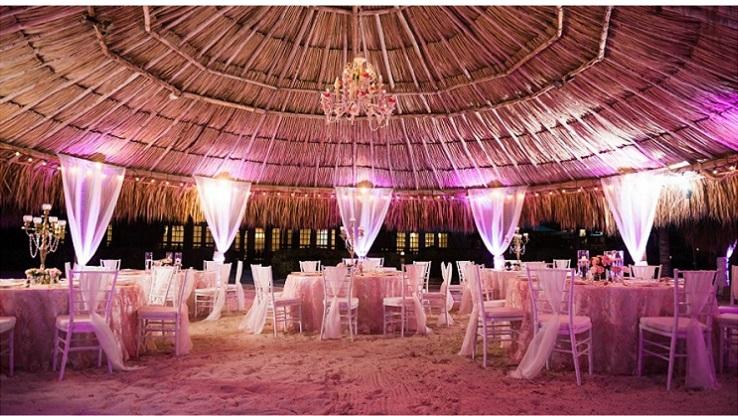 The Gold Ruins
There is an area of the resort dubbed "The Gold Ruins," because of the re-creation of a particularly famous island landmark on the north coast. Those interested in a garden ambiance will find the nature surrounding the site especially appealing, even more so at night when it is lit with twinkling lights woven through the trees.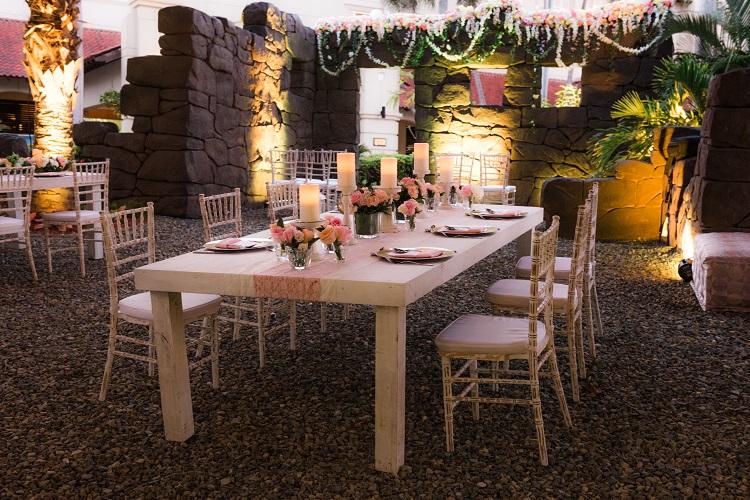 "We find The Gold Ruins an ideal location for a rehearsal dinner or brunch; or a smaller, more casual affair, if desired. We have devised some color themes that compliment the profusion of greenery perfectly, though we can provide any particular combinations that the bride and groom have in mind."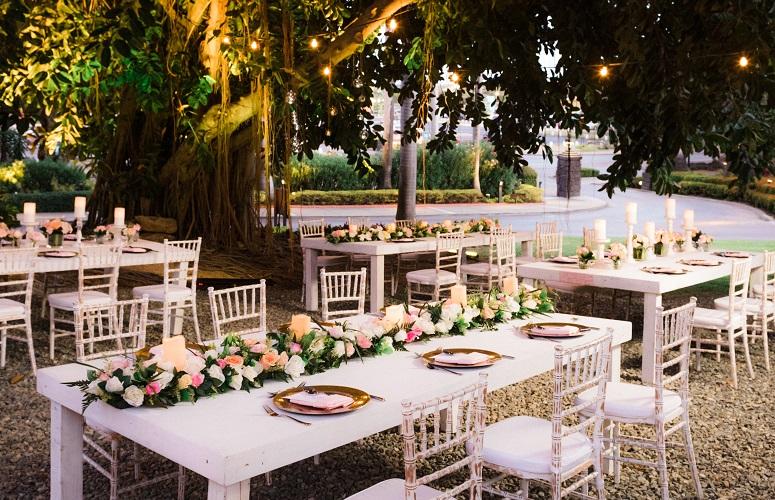 The Hyatt is very pleased to add these two new outdoor venues to their Grand Ballroom, Beach Deck and Pool Deck, for a total of six distinctly different settings to provide the dream island wedding any bride could want. Their choices of decoration run the gamut from casual to extremely formal. 
"One thing about wedding decor at present, is that almost anything goes," stated Roseangela, "so we have an incredible selection of colors, textures and accoutrements to please whatever the bride has in mind, and can make the surroundings as easygoing or as classically traditional as they wish. We at the Hyatt are here to please, and insure that their wedding is the event of a lifetime, which they and their guests will remember fondly for years to come."