Engagement in Aruba Leads to Island Destination Wedding
New Yorkers Diane and Joe Brescia have been enjoying vacations on Aruba for many years.  Two years ago, the couple became engaged while on the Island, and decided that this was the perfect locale for a destination wedding.  A year later, the planning began with the couple collaborating with Bonny and Nathaly Stanley from Aruba Weddings by Bonny and Nathaly—a local, dynamic mother-daughter duo specializing in destination weddings.
The couple was excited to share their special island paradise with 100 family and friends, kicking off the wedding weekend with a welcome party at the historic California Lighthouse.  With spectacular views of Aruba's breathtaking coastline, "the setting was ideal and it was a great way for our guests to meet before the wedding," shared Joe.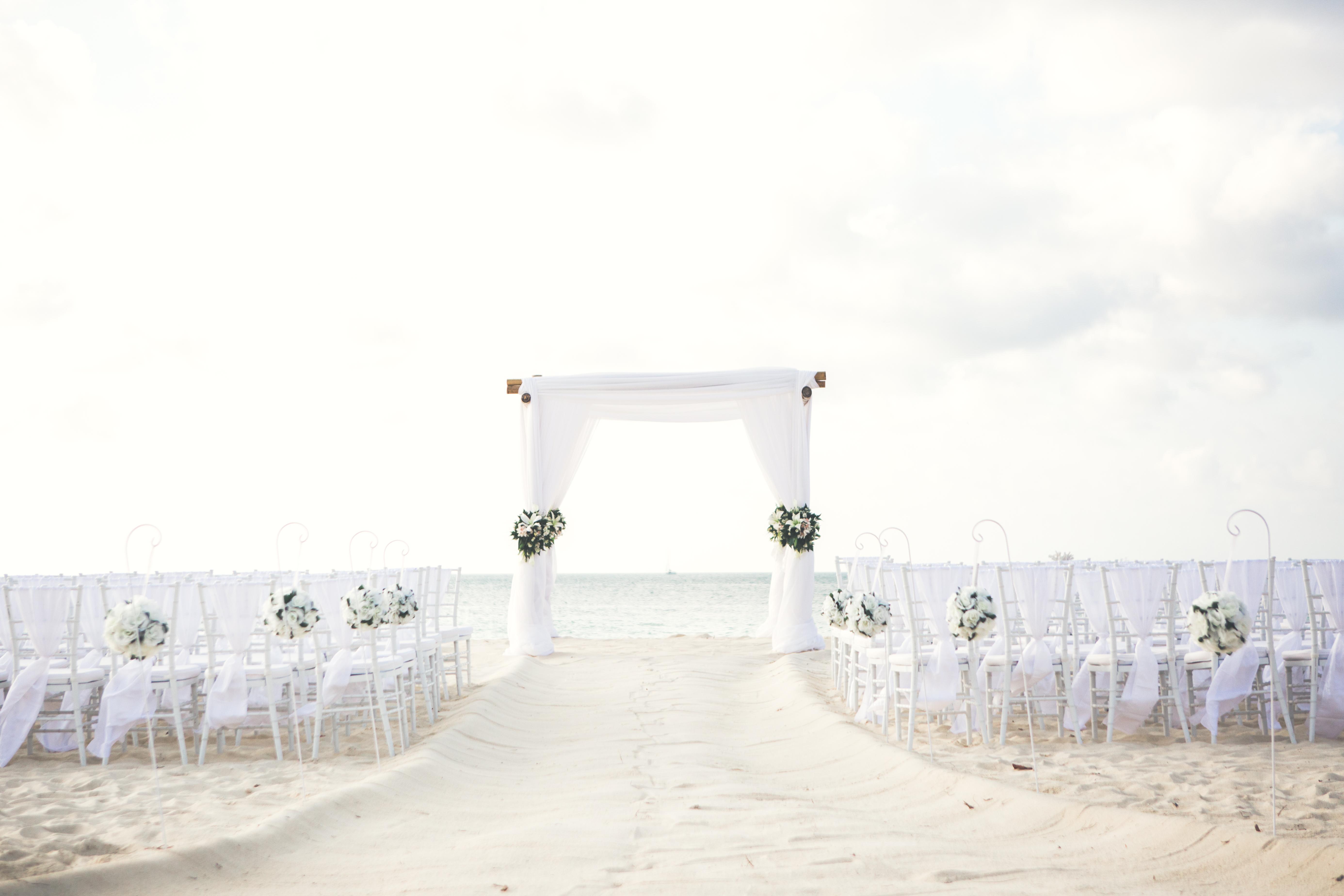 Diane and Joe chose the pristine, award-winning Eagle Beach as the setting for their ceremony, where a casual chic vibe set the tone for an evening of understated elegance. After the ceremony, a cocktail hour was enjoyed at beachside restaurant, Screaming Eagle, where guests relished a premium, top-shelf open bar and noshed on tuna tartar, shrimp, assorted cheeses, and other finger foods.  "We have been dining at Screaming Eagle for a number of years, and we love the food and service," explained the couple, "…owner Joanne and Chef Irwin are wonderful to work with."  A five-course dinner was prepared by Chef Irwin and his culinary team, with a violinist playing through both the cocktail hour and dinner service. "It made for a friendly, warm, and elegant dinner," said the couple.  After dinner, Deejay Tino had the dance floor full until 1:00am.
The Details: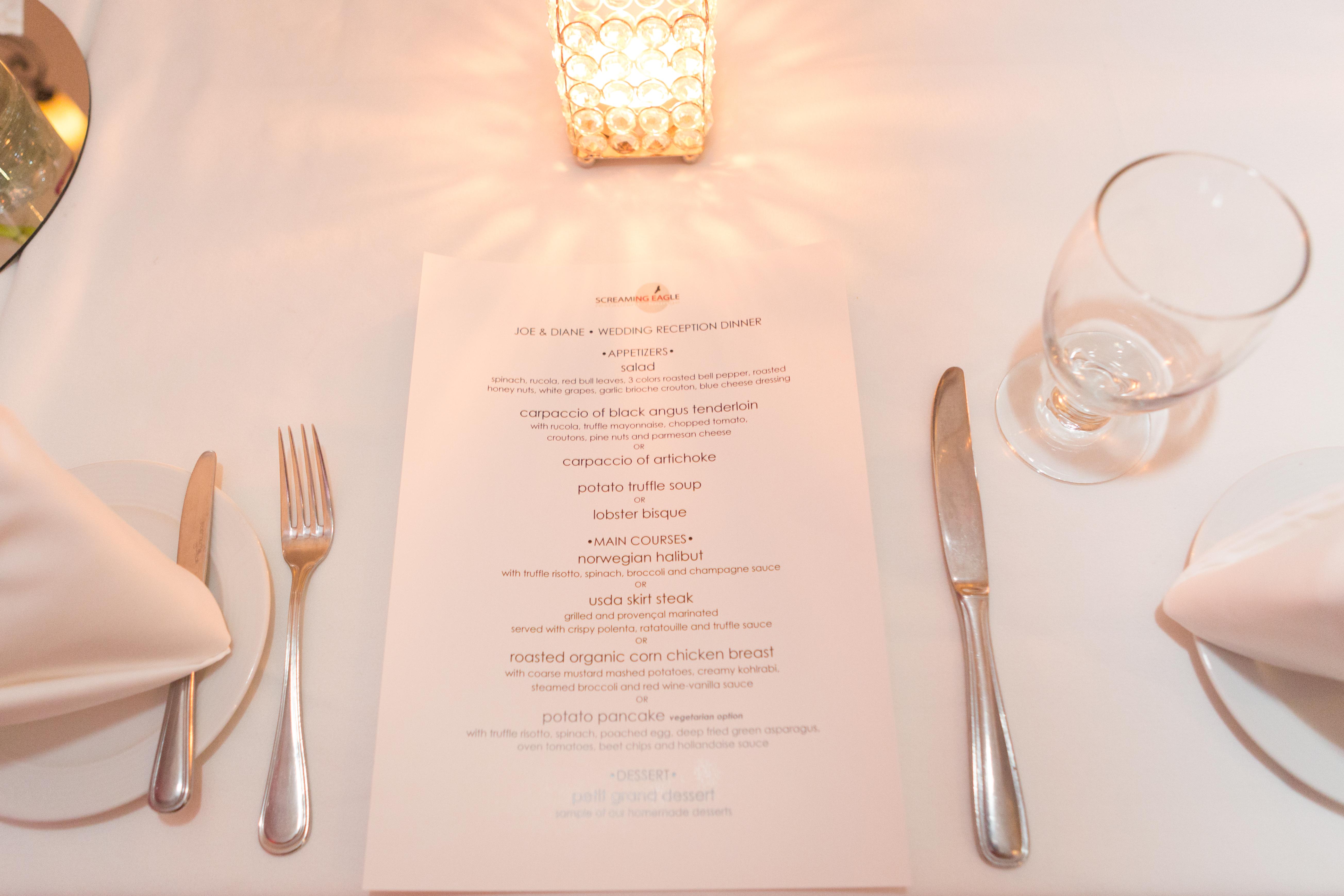 Ceremony location:  Eagle Beach
Reception location: Screaming Eagle
Number of guests: 100
Wedding planner: Aruba Weddings by Bonnie & Nathaly
Entertainment: Omar Kick (violinist), Deejay Tino
Photographer – Stiven Sanchez
Transfers – De Palm Tours and Super VIP Limo
Florist: Shar's Flowers
Décor: Aruba Weddings by Bonnie & Nathaly
Rentals: Arch and chairs from Letz Aruba
Wedding Cake: Emmy Loves Cakes
Hair & Makeup: Shalom Day Spa
Final thoughts from the groom: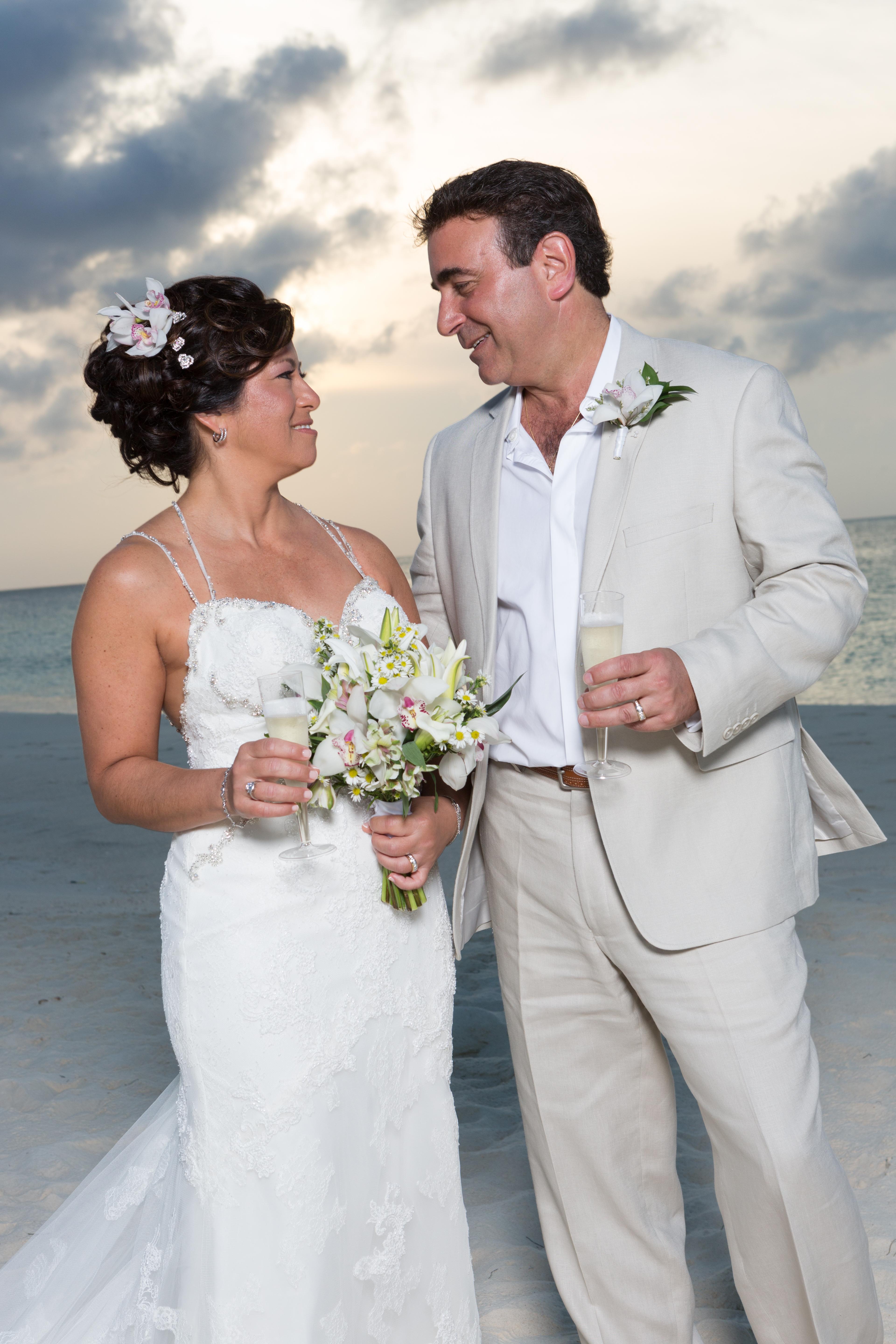 "Aruba is a wonderful Island and a great and easy destination from the United States. Every vendor and everyone that we dealt with were professional and worked with a smile on their faces. They did whatever they could to make our day special.  We had a fairly large wedding with guests mostly from New York and New Jersey, and they all left thanking us for asking them to be a part of our wedding and picking Aruba. They all had a wonderful time.  The people are always pleasant and helpful, the food is great, and the weather and water are almost always fantastic. Diane and I have always loved Aruba and now after such a wonderful wedding experience, Aruba will always be a special place for us."