Aruba Activities for Two!
You are vacationing on an island paradise—the ideal canvas for romance!  

Sultry sunsets, dreamy starlit skies, breakfast on your balcony overlooking the Caribbean Sea…it all just oozes amore.  But for those that like to put a little get-up-and-go in their vacation and enjoy activities and experiences together, there are plenty of adventures awaiting the two of you!
1.SAILING CRUISES






(Picture Source: Monforte Luxury Cruise)
Set sail on one of the island's catamarans or sail boats and enjoy a breezy cruise skirting the breathtaking coastline.  Morning and afternoon cruises make several stops at some of Aruba's best snorkeling spots.  Late afternoon cruises give couples' a front row seat to impossibly perfect sunsets!

2. SUP (STAND UP PADDLEBOARDING)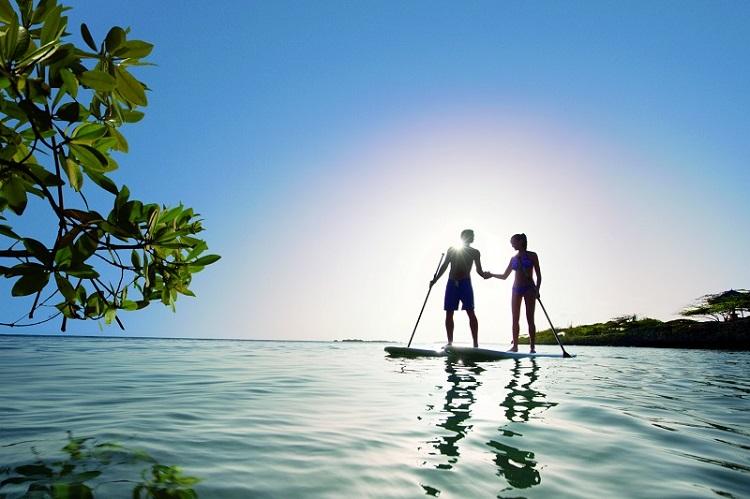 Standup paddle boarding tours will take you to the quiet retreat of Spaans Lagoon and secluded canals, where protected areas of mangroves thrive and play host to some of Aruba's wildlife.  The calm, clear waters often allow glimpses of underwater sea life like sea turtles.

3. HORSEBACK RIDING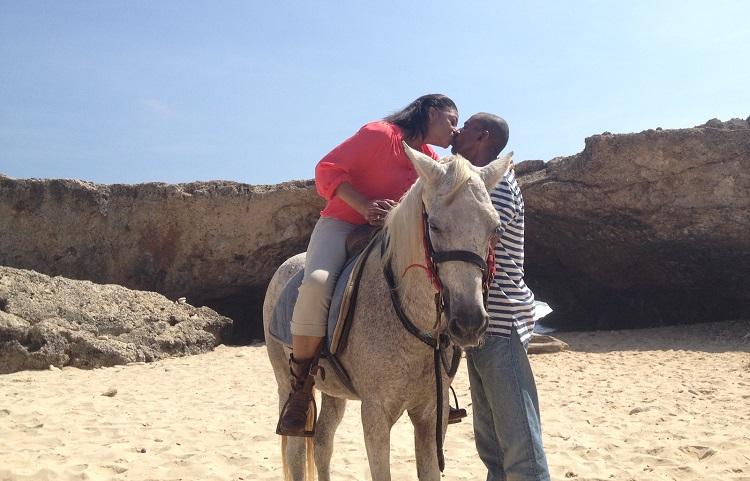 Meander through Aruba's countryside and along the remote coastline on horseback. 
The comfortable gait of the island's Paso Fino horses makes for an enjoyable trail ride.  Book a tour with a group or, for a special treat, book a private ride for just the two of you!

4. UTV ISLAND TOUR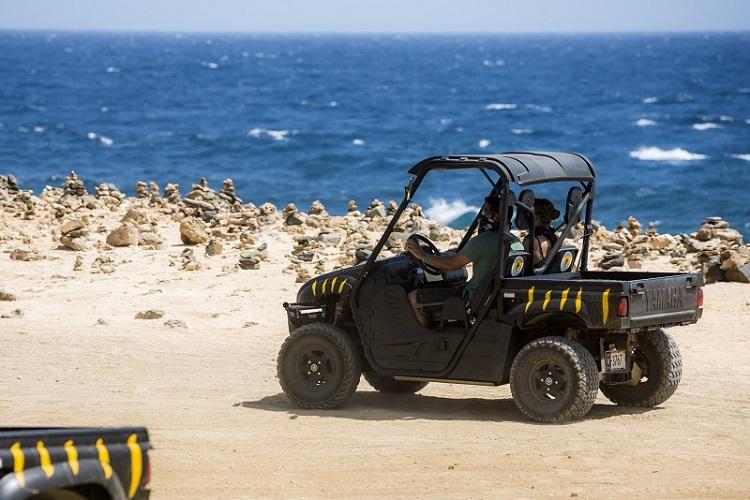 Get your motors running and your hearts pumping on an exciting UTV tour. 
These ultra terrain vehicles are built for two, and most tours caravan through the wild beauty of Aruba's outback, skirting along the rugged coastline with visits to Andicuri, the Alto Vista Chapel, the Gold Mill ruins, and our historic California Lighthouse in a professionally guided off-road safari along the Andicuri Trail. 
5. SALSA LESSONS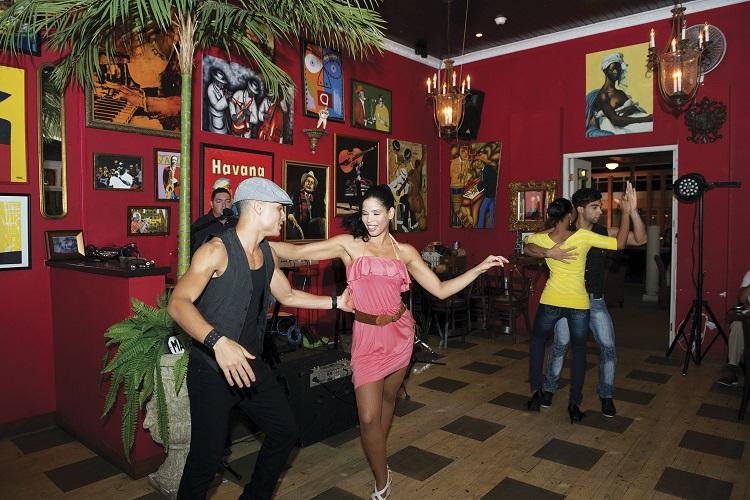 Learn one of the sexiest dances around! 

You and your partner can learn the basics of salsa or merengue in just one lesson.  Some of the island's beach bars and hotels offer fun group lessons taught by local professional instructors.

6. SCUBA DIVING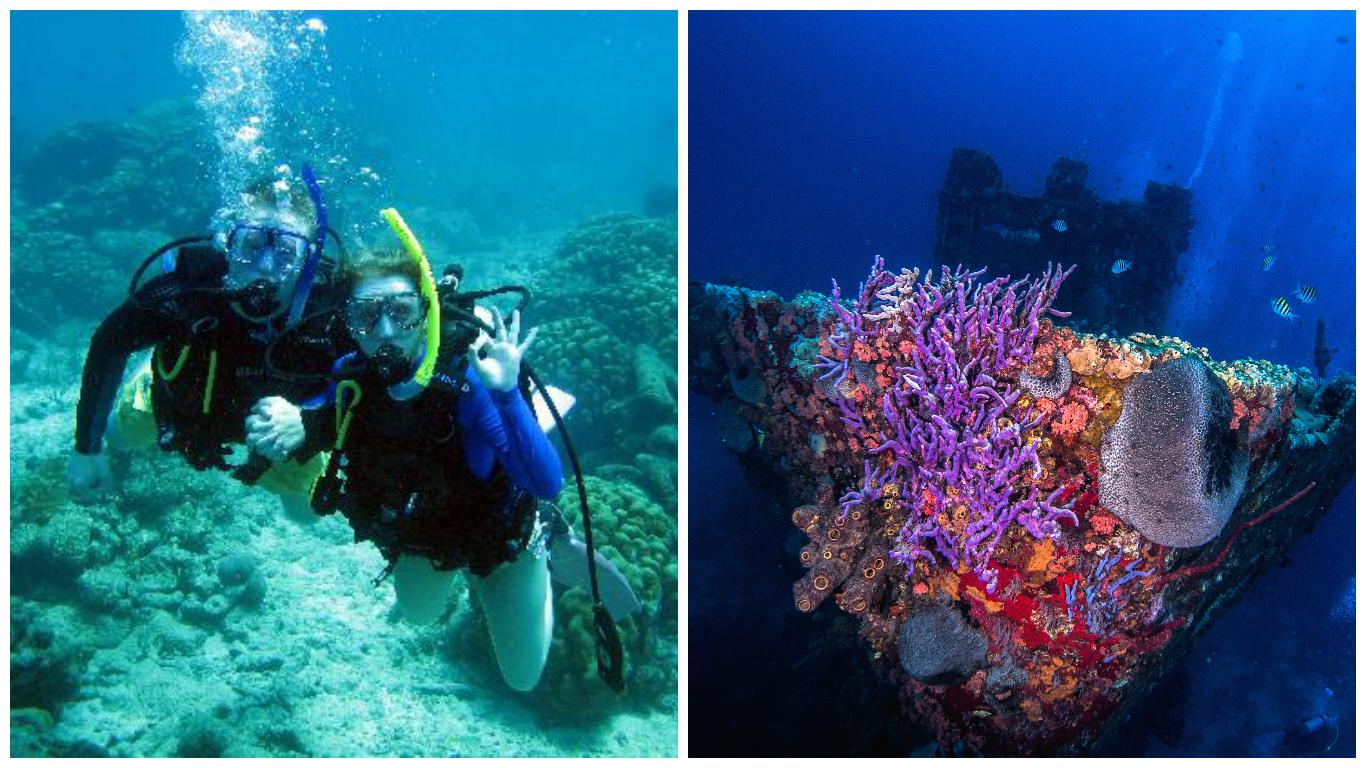 (Photo Source: JADS Diving Center)
Learning a new activity can certainly be a wonderful bonding experience.  In Aruba, PADI resort dive courses are offered, with students learning the basics in less than half a day in a pool or shallow water environment, followed by a boat dive at the Perdanales, a U.S. oil tanker that was once torpedoed by the Germans in World War II, but now sits in shallow water just off Aruba's coast.  The 25-foot depth is perfect for beginners.

7. BEACH or PARK PICNIC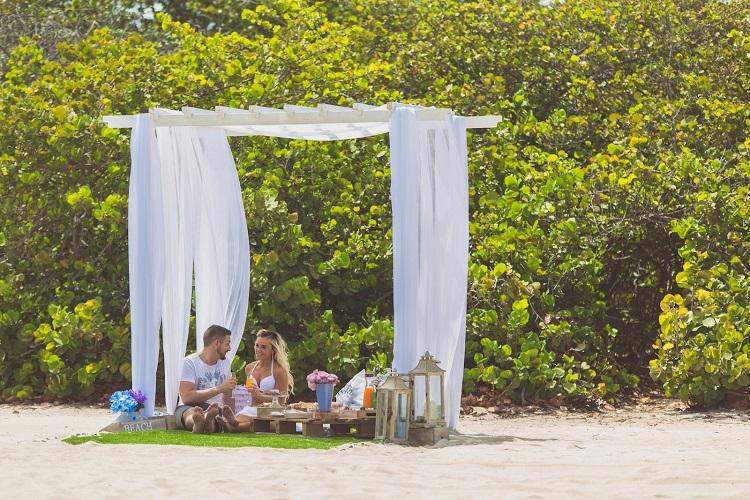 (Photo Source: The Proposal Planner Aruba) 

Enjoy a cozy picnic with your sweetheart on one of our many Aruba beaches or explore Aruba's lesser-known natural treasures of the island.  In Arikok National Park alone, 20 miles of walking trails have already been blazed. Aruba's rich abundance of flora and fauna, unique geological formations (including caves), and historical sites can be found in this tranquil, remote setting that the two of you can enjoy together. 
Pack a lunch and make a day of it!