Mariet Hulsebos and Dan Plaistow journeyed all the way from the United Kingdom to Aruba to have a low-key destination wedding. "Mariet has Dutch nationality, so she already knew a lot about Aruba," shared the groom,  "and it just looked like an absolutely fantastic, sunny place."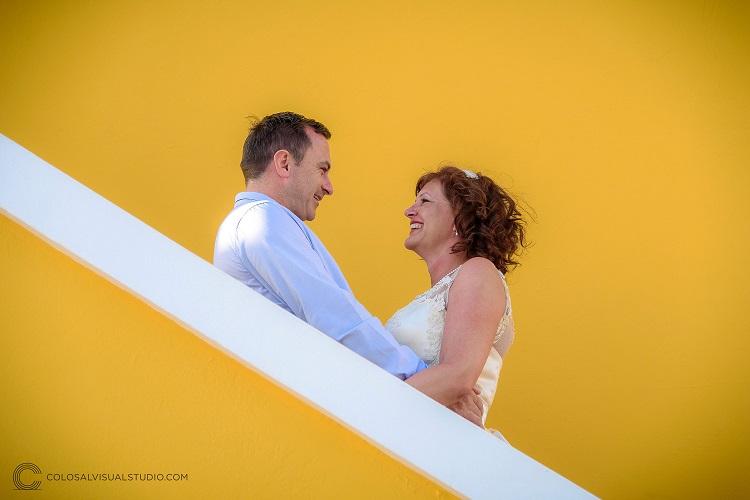 The couple worked with local wedding planner, Lissy Lampe, who coordinated the legal civil ceremony at the historic Civil Hall building in downtown Oranjestad. 

"Lissy did a marvelous job bringing all the details together for us," said the couple, who kept the day simple and intimate.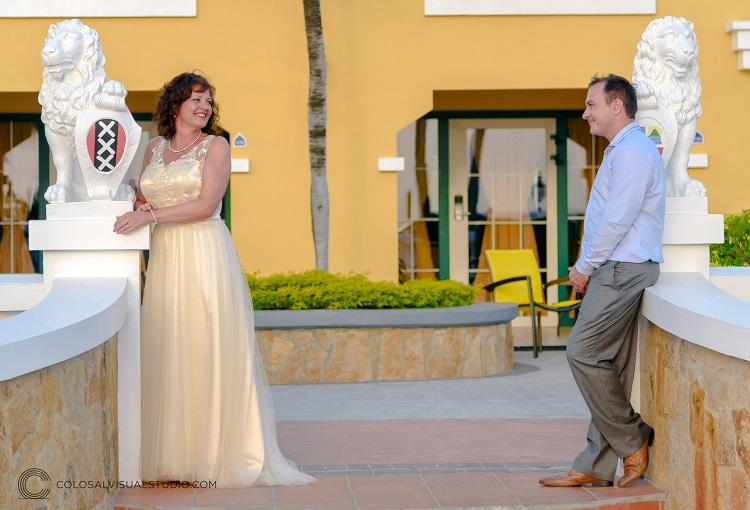 The bride wore an ivory, floor-length dress with a V-neckline with lace and flower details and a tulle skirt.
"I chose this dress because it was light and pretty," Mariet explained.  The groom wore a blue shirt with grey trousers.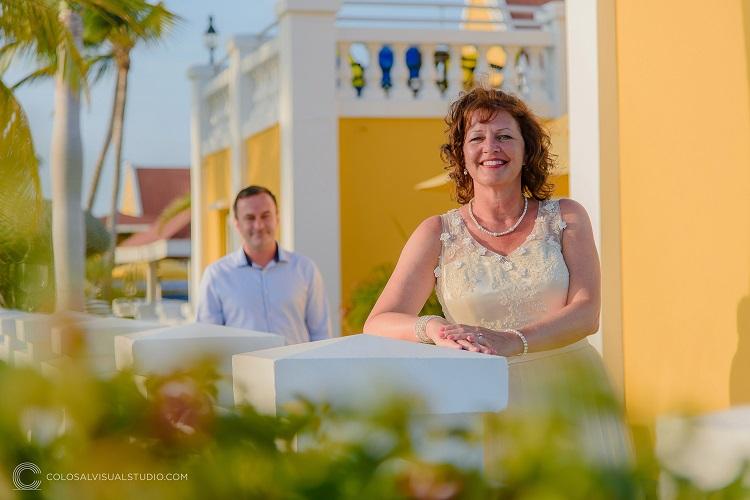 After the ceremony, local wedding photographer Johnny Zimmerman took the couple to their host resort, Amsterdam Manor, and the adjacent pristine shores of Eagle Beach in front of the island's famous divi trees for a breathtaking sunset photo shoot followed by a romantic dinner for two on the beach.  
When asked about their overall wedding experience on Aruba, the couple enthused that they
"would do it all over again!"