Island Spa Indulgences with a Local Flair
For many couples, being pampered in a spa is the ultimate way to unwind and let go of the daily stresses back home.  Aruba offers the spa-goer a variety of day spas to choose from, each uniquely imbibing the spirit of the island—from quaint outdoor beach cabanas to state-of-the-art treatment rooms.  Many spas also offer locally inspired experiences that will make your day spa visit unique. 
ZOIA SPA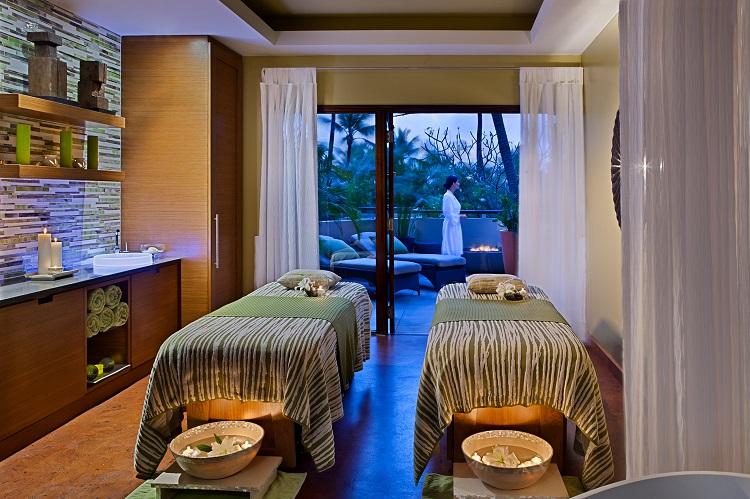 Immerse yourself in healing tranquility at Hyatt Regency Aruba's newly renovated ZoiA Spa. One of the top spas in Aruba, ZoiA-- meaning balance or poise in Papiamento-- houses eight treatment rooms, many of which offer an indoor/outdoor experience and an extensive spa menu with aloe as the central theme. Using native ingredients, hand-pressed oils, and home-grown herbs, the Aruba-inspired, all-natural treatments are based on the colors of the Aruban flag (yellow, white, blue, and red) and four key Caribbean elements: sun, sand, sea and love. With relaxing massages, refreshing facials and rejuvenating treatments, you will feel your cares melt away at this peaceful island spa retreat. 
OKEANOS SPA

Located at the Renaissance Aruba Resort, Okeanos Spa has a special "Menu 22" that incorporates Aruba's finest aloe into various treatments—from facials and wraps to massages and skincare for sunburn. 
For a distinctive island oasis experience, Okeanos Spa has an exclusive outdoor spa experience, known as Spa Cove, on the private Renaissance Island.  Ideal for a couples massage, the tropical massage cove sits at the end of a private walkway with an expansive view of the sea.  
EFOREA SPA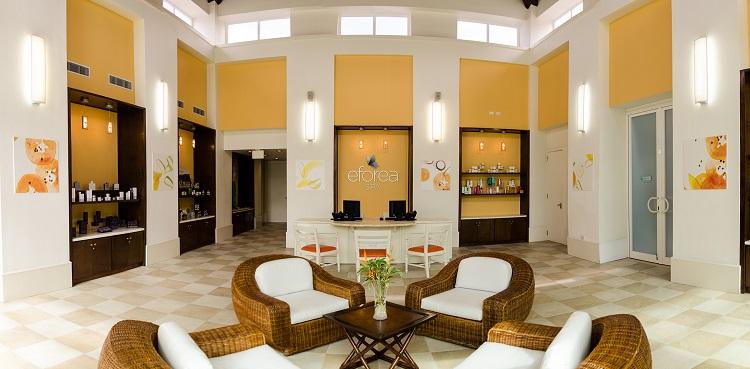 Located at the Hilton Aruba Caribbean Resort & Casino, a tranquil oasis of bamboo and water features create a soothing environ that boasts ten treatment rooms where guests can enjoy a full menu of services, including the signature Aloe Vera and Rum Massage. Additional treatments include advanced skincare therapies, therapeutic and integrated massages from around the world, and exfoliation and detoxifying body treatments. All of the massage treatments, including couples massages, may be experienced in the beachside cabana, accompanied by the gentle sounds of nearby waves. 
INDULGENCE BY THE SEA

Indulgence by the Sea has both spa and salon locations at Divi & Divi Tamarijn Aruba. The spa offers an extensive list of relaxing signature treatments, like the Soothing Paradise Wrap, which is a deep-sea therapy wrap that soothes dehydrated skin while both the high-potency and fortifying anti-oxidant algae and the Caribbean aloe seep in to nourish the skin. 
MANDARA SPA

Mandara Spa Aruba, located in Marriott's Aruba Ocean Club, is the first location in the Caribbean for this resort spa management company with more than 60 spas in luxury resort properties around the world. With its unique treatments and Balinese style interior design, it is the largest professional spa on the island.  
The spa's signature Balinese Scrub finishes with a soothing wrap that incorporates local aloe and cucumber, while the Neo-Marine treatment captures extracts from seaweed and local herbs for a rejuvenating face and neck treatment. 
SPA DEL SOL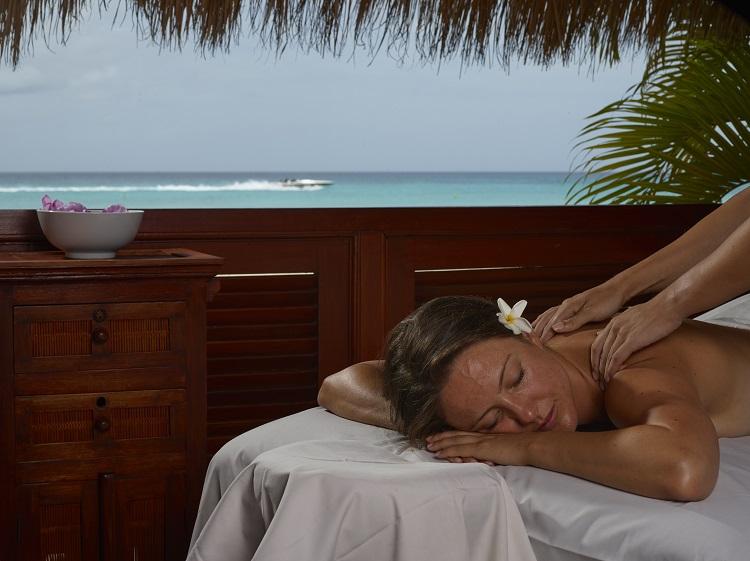 This exotic, al fresco beachside spa, surrounded by a tropical oasis of bamboo and teakwood, offers an exotic Volcano Mud Body Wrap with mud extracted from a volcano in neighboring South America.  Rich in vitamins and minerals, the wrap exfoliates, promotes natural healing and stimulates blood circulation. 
PURE INDULGENCE

This state-of-the-art day spa opened last summer at the Divi Aruba Phoenix Resort, and offers a menu of treatments. One of the signature treatments is the Heaven and Earth Hot Stone Therapy that utilizes handpicked stones from the island's volcanic shores. These basalt lava stones are strategically placed, allowing heat to deeply penetrate into the body while the muscles are systematically massaged, melted, and released.  
THE SPA AT TIERRA DEL SOL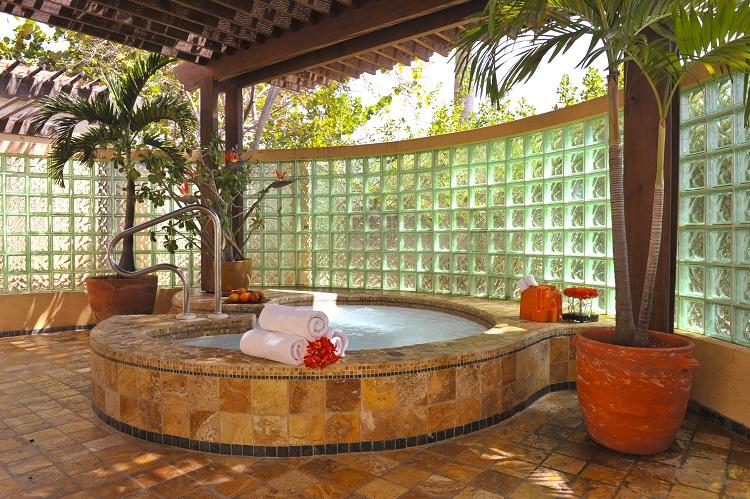 Located within the lush surroundings of Tierra del Sol Resort & Golf, head-to-toe indulgences are offered in this 5,000 square foot sanctuary to nourish your body, revitalize your mind, and enhance your well being as never before.  A vast array of calming and healing spa treatments are offered, including a full menu of massages, body wraps, skin and body treatments, aromatherapies, hydrotherapy, manicures, and pedicures. For a romantic touch, enjoy the luxurious couples' suite with a massage and treatment room and private locker and bath for two.    
THE SPA AT THE RITZ,CARLTON, ARUBA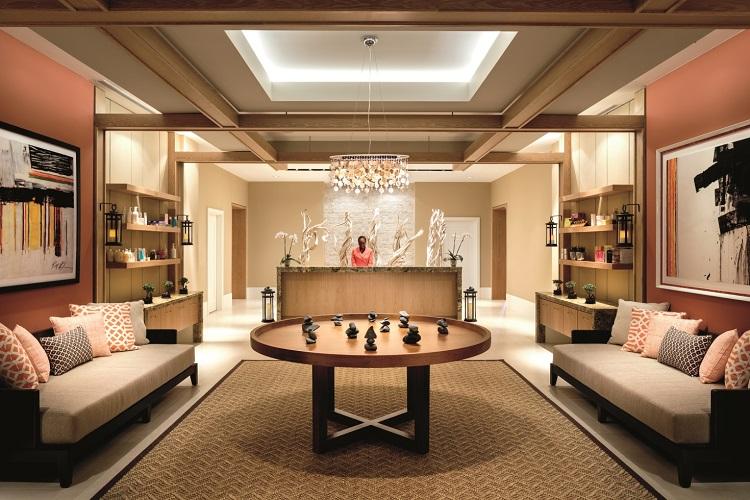 This oceanfront sanctuary, tucked into 15,000 square feet of elegant tranquility, offers a novel and original spa ritual and an extensive, unique menu of services. Two his-and-hers steam rooms and dry saunas, and two outdoor, private Jacuzzis are ideal for a couple's retreat.  The elaborate spa ritual, designed to totally relax guests and transport them to new heights of wellbeing, was conceived with the help of the spa's local team, so that native plants, herbs and botanicals typical to our island experience are integrated in the spa journey. The signature Divi Divi massage utilizes oil extracted from the island's unique divi divi tree. 


Comment below your favorite Aruba Spa(s) or
a spa you're excited to try out on your upcoming stay on the One happy island! :)