Archives

Aruba boasts the highest repeat ratio of visitors in the entire Caribbean. New York couple Dana and Christopher are no exception—having visited the island five times prior to their wedding here, as well as getting engaged on the island. "We love the people, the culture, and the weather," shares the bride. The couple's familiarity with the island prompted them to choose two venues to celebrate their nuptials—the iconic beach setting of Palm Beach for the ceremony and the dramatic views and sophistication of the clubhouse at Tierra del Sol Resort & Golf for the reception.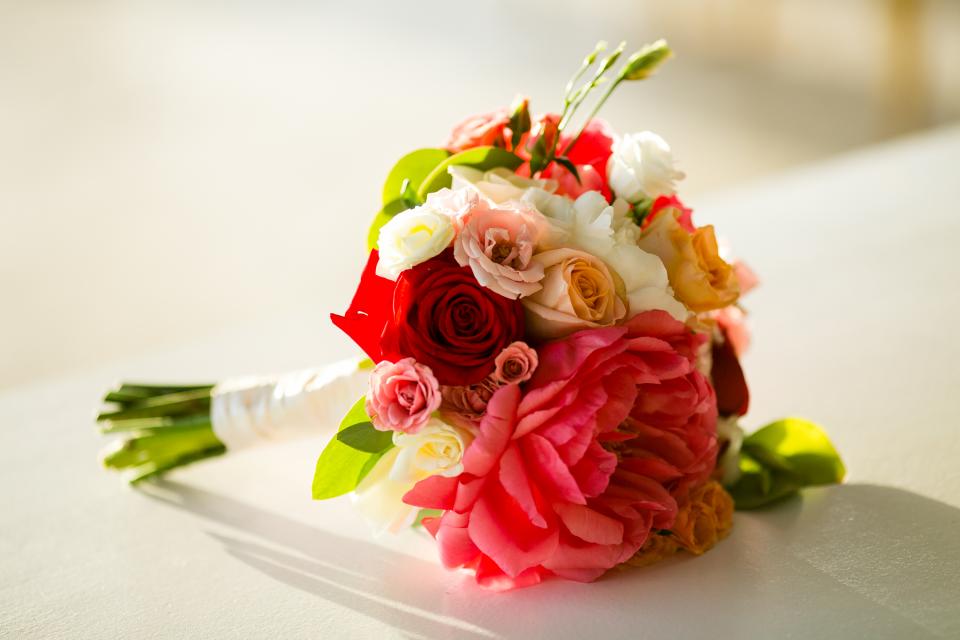 Sorry single ladies, these bouquets are just too beautiful for brides to toss away! Our local florists create hundreds of bouquets every year, both for local brides and those who have chosen Aruba for their dream destination wedding.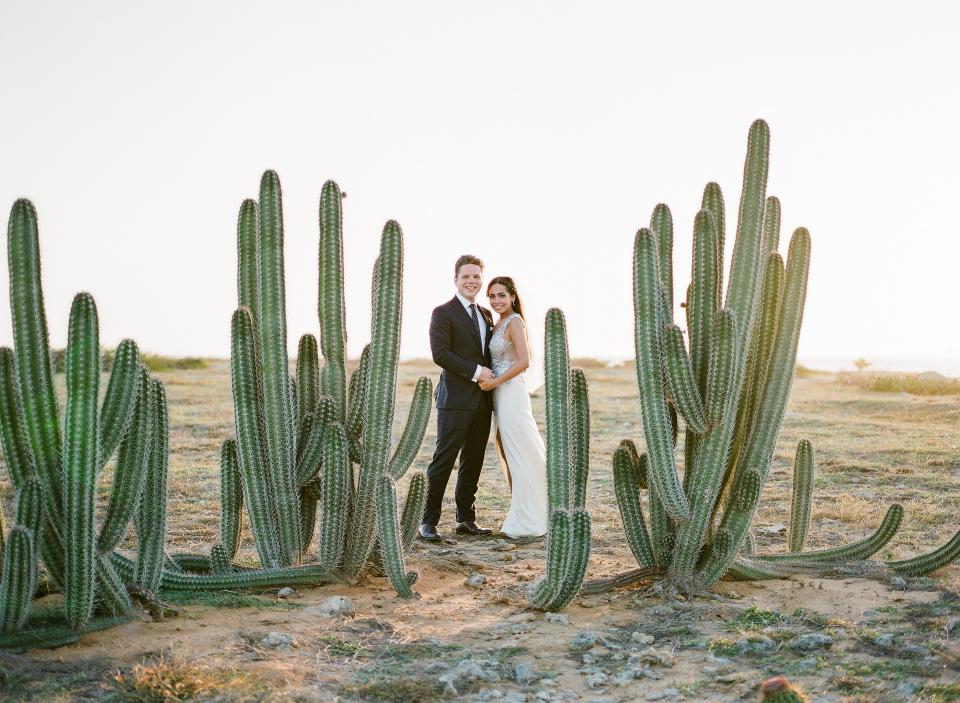 Nathalie Emanuele, a native of Ecuador, has always dreamed of a destination wedding.  As fate would have it, Nathalie came across some images of The Ritz-Carlton Aruba while assisting her mother's company with marketing and social media.
Her mother's company sold bricks for the then under construction hotel in Aruba, and Nathalie knew this would be an ideal spot for her destination wedding one day.  "My hopelessly romantic self started planning something without a boyfriend at that time," she amusingly explains.