And they called it puppy love…
Who needs bouquets when you can carry an adorable puppy down the aisle? 
Bride Jamie Geesaman and groom Herb Johnson, from Gorham, Maine, chose to honor a cause near and dear to their hearts by sharing the spotlight on their wedding day with dogs and puppies from Animal Rights Aruba and New Life for Paws Foundation—both local, non-profit foundations that promote awareness and foster/adoption programs for stray dogs and cats. 
Jamie has a huge passion for rescue as she has been an active volunteer and treasurer for the non-profit animal rescue organization in her hometown in Maine, called Buddy Up Animal Society, since 2012.

The newly-weds were happy to be involved in some way, especially for their wedding day in Aruba.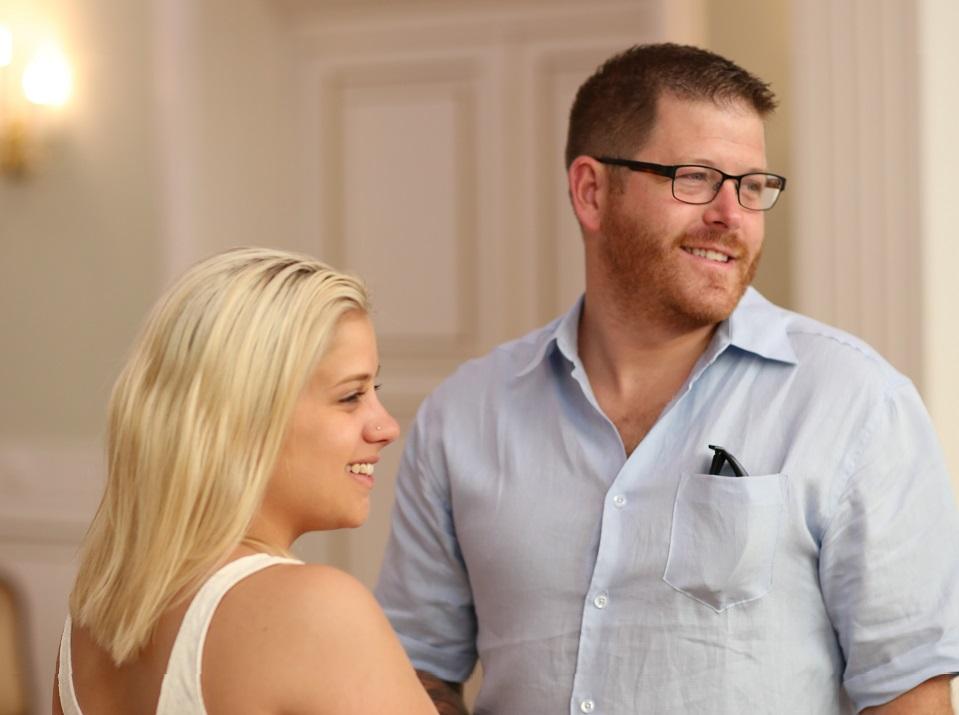 The couple have been vacationing in Aruba for years, and also own a timeshare at Divi Golf & Beach Resort. Jamie had always dreamed of a destination wedding on the island, and once the couple and Jamie's parents saw a wedding for another couple set up at Divi's Pure Ocean, it was a done deal!
Divi Resorts' in-house wedding planners, Aruba Weddings for You, handled all the details for the big day, and that's when the couple met Inge van Roon, the director of banquet and events sales.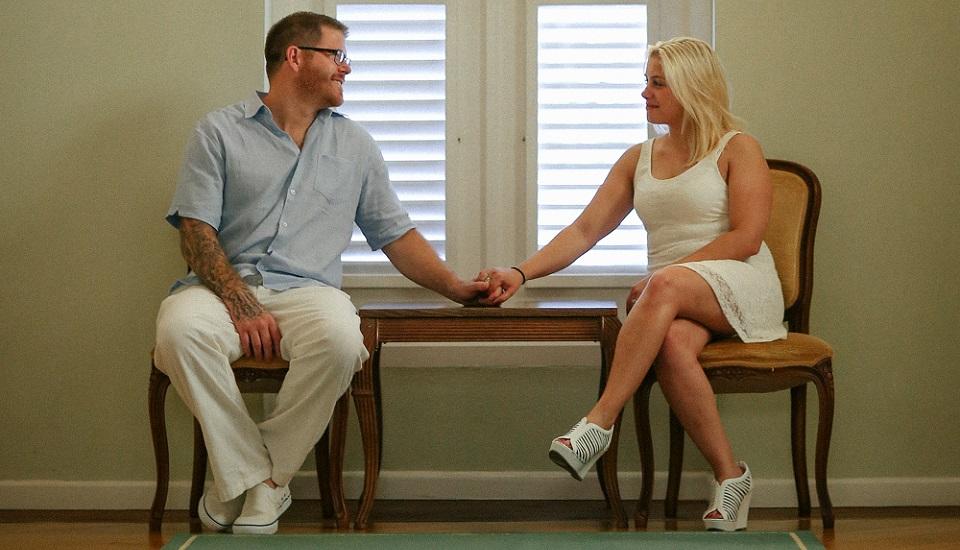 Jamie shares the details of that fateful first meeting...
"Herb and I were vacationing in Aruba last year, and had an appointment with Inge to talk about wedding planning and start the process. We got to chatting and just getting to know each other when Inge was disrupted by a text message about a rescue dog in need, and went on to tell me about her rescue efforts on the island and the nonprofit she volunteers with. We instantly hit it off, trading rescue stories to the chagrin of my then fiancé!  
Herb doesn't get much of a break from my ranting and raving about rescue animals, so he was like,  
Oh great, our wedding planner is a crazy rescue lady too,' and I was like,'
THIS IS GREAT, OUR WEDDING PLANNER IS A CRAZY RESCUE LADY TOO!'  
It was a sign to Jamie that they were meant to work with Inge and her team at Aruba Weddings For You, and she knew that they made the right decision.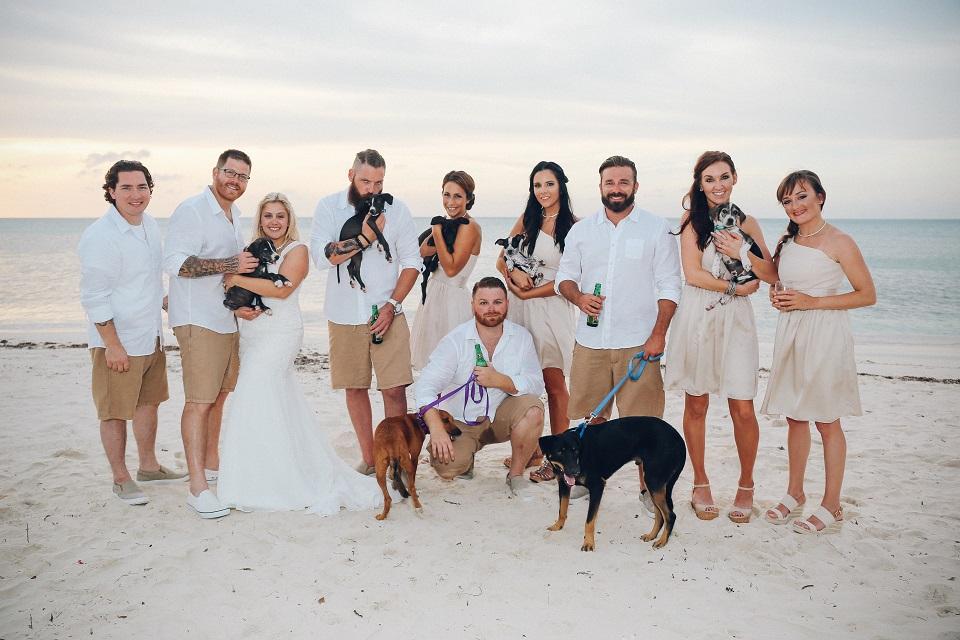 Originally, the couple planned to have a donation box at the wedding to encourage donations for Animal Rights Aruba's spay and neuter program.  Jamie's maid of honor sent her a Pinterest post with bridesmaids holding puppies instead of bouquets, and the bride was immediately sold on the idea.

In addition to Animal Rights Aruba, the New Life for Paws foundation also participated.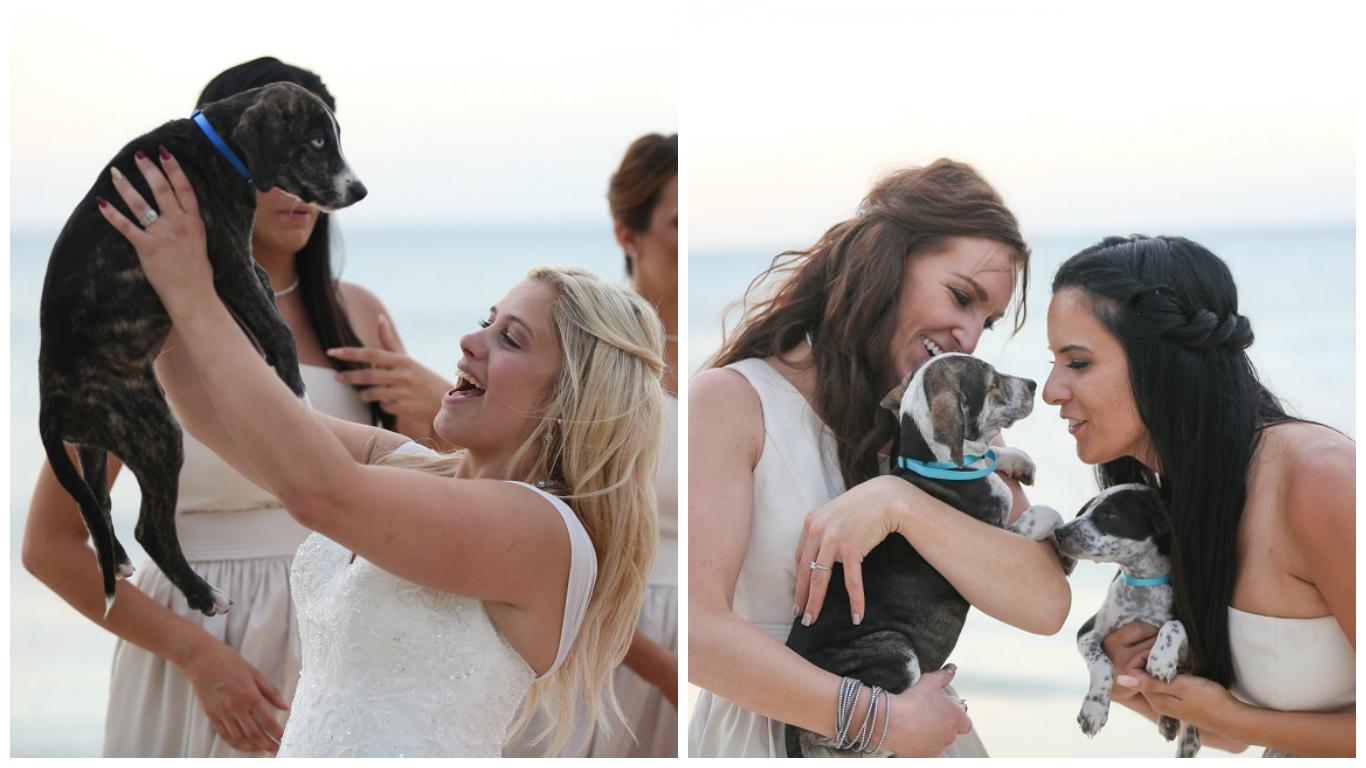 And the happily-ever-after is not just for the couple—four of the puppies traveled with guests of the wedding to the United States, where representatives from New Life for Paws Foundation picked them up to take them to their forever homes.   
Amidst all the puppy love, a gorgeous wedding did take place on Palm Beach.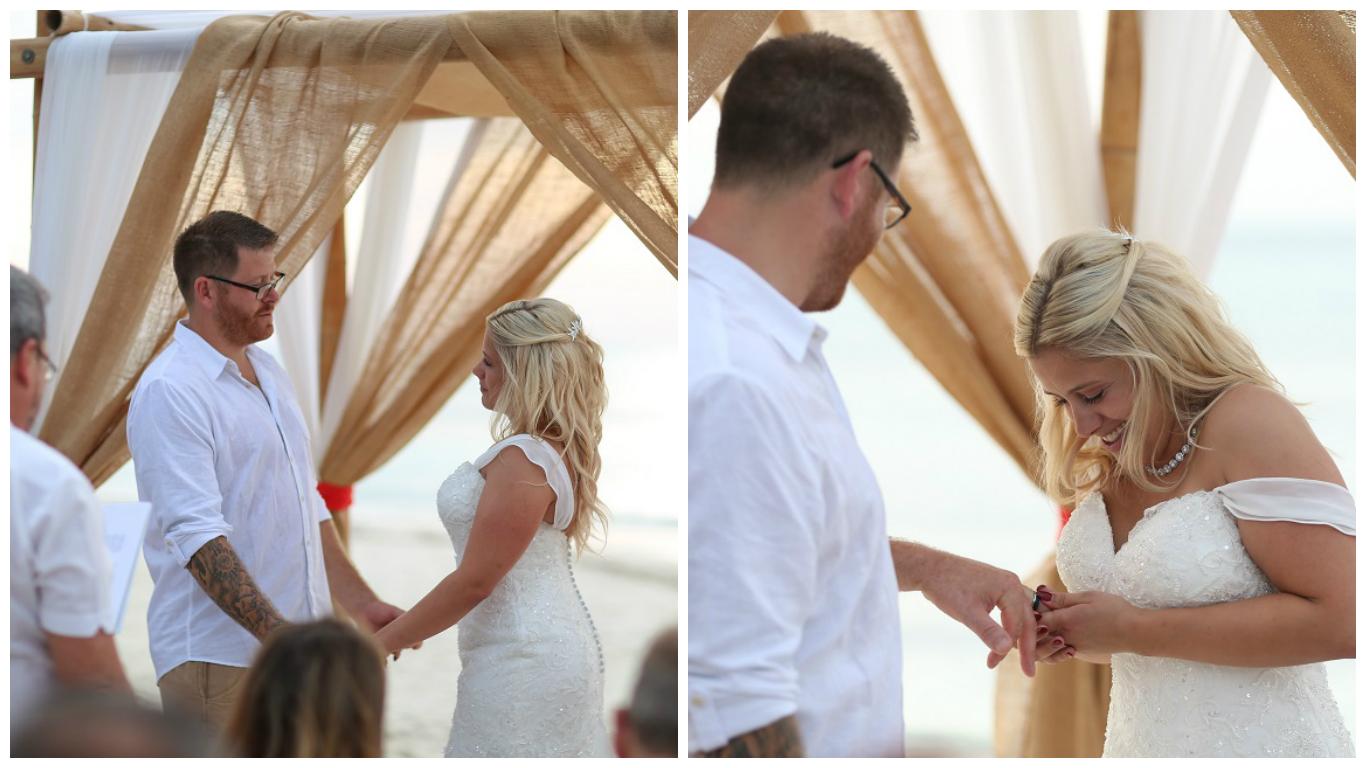 The couple opted for a natural color pallete of champagne, burlap, white, and a touch of red.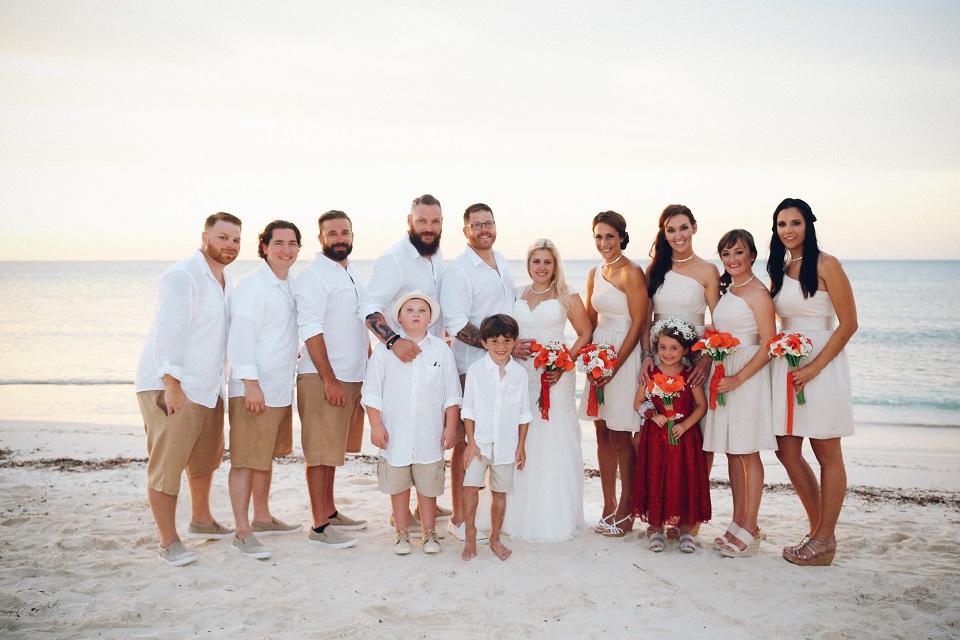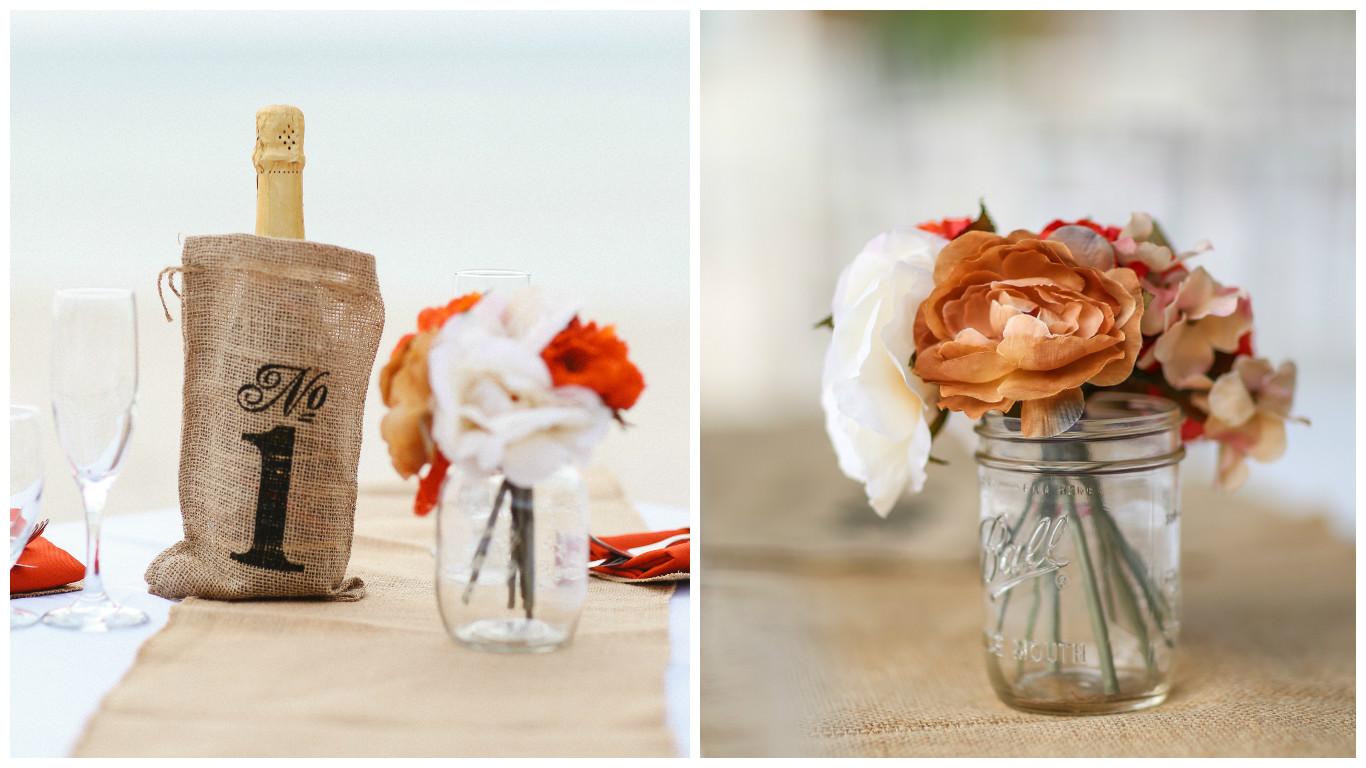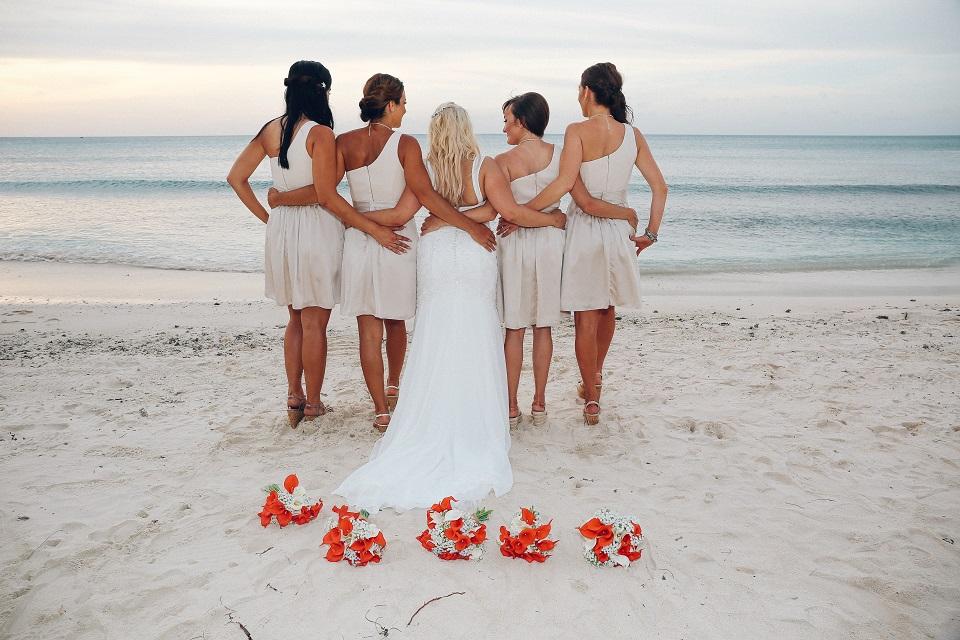 For her dress, Jamie wanted to have a traditional gown style, but knew it also had to be light and practical for the warm island temperatures. Jamie opted for a breezy, lighter dress for the reception. Her dress for the ceremony was a mermaid fit that went just to mid-thigh, finishing with a trumpet flair to the floor.
 "It was formal and with beautiful detail, but it wasn't super heavy to weigh me down, and the fit hugged my curves perfectly," the bride informed.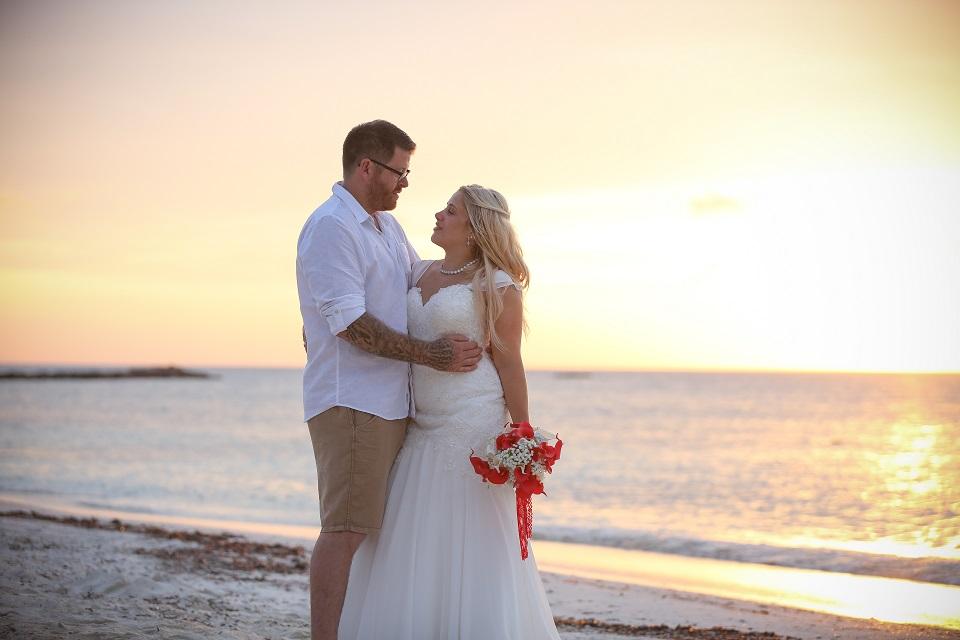 "I wanted to keep the decorations fairly simple for the most part because after all, we were already having a sunset beach wedding in Aruba--the scene is already beautiful!", shares Jamie.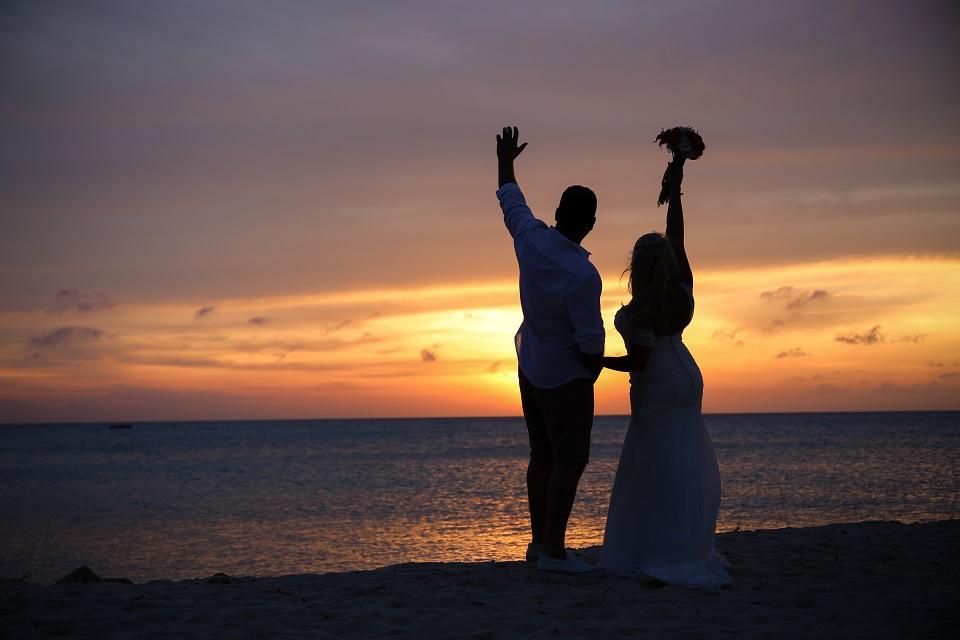 Number of Guests:

50

 

Ceremony l

ocation:

Beachfront at 

Divi

 Phoenix Beach Resort

 

Recepti

on l

ocation: 

Pure Ocean

 

Officiate:

Gregory 

Lyder

 

Entertainment:

Deejay Jesse with 

Swimgmasterz

 

Beach wedding and reception planning:

Aruba Weddings for You

 

Civil Hall wedding:

  

Lissy

 Lampe with

Ceremonies & Celebrations

 

Flowers:

 

Koolman

 Flower Shop

 

Wedding c

ake:

The 

Patissier

 

 

Photographer:

Bret Labelle Photography
[Notes from the Bride]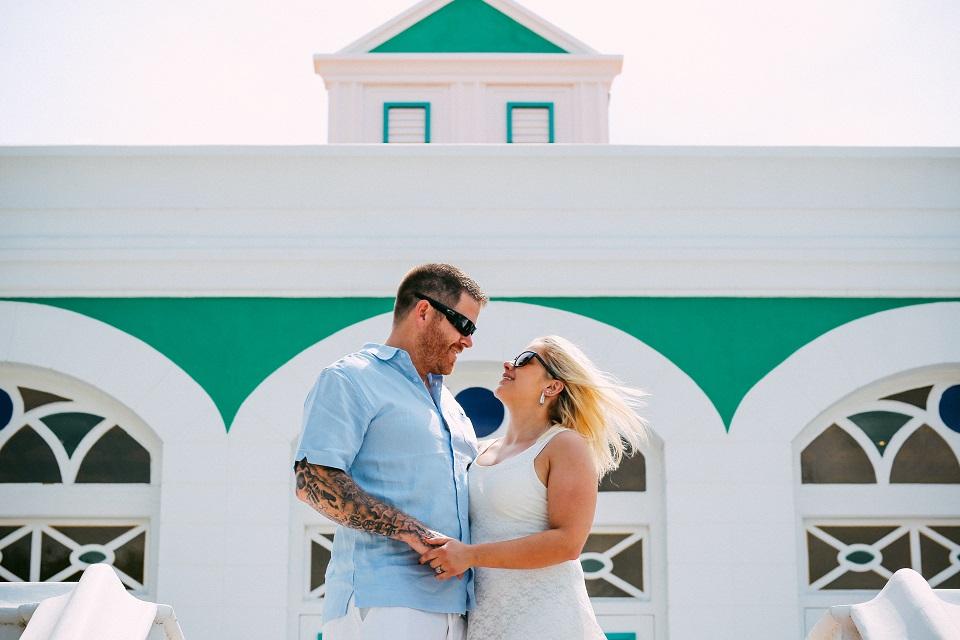 "I am so thankful we had the opportunity to get married in Aruba and that so many of our friends
and family made the trip there with us.  I have always had a special love for Aruba,
but now it is an even more meaningful and special place to me and my husband." 
- Jamie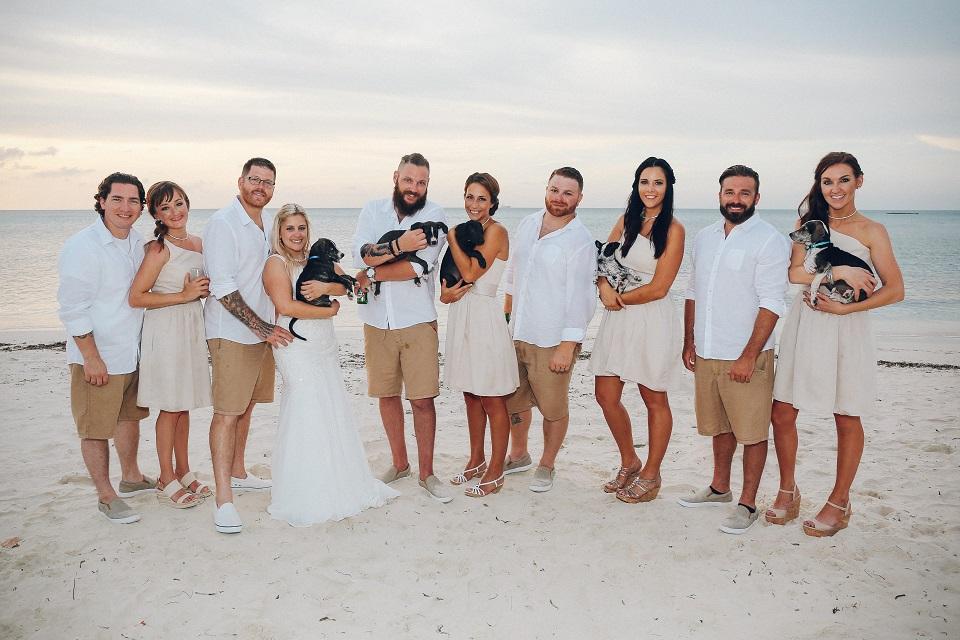 Did you enjoy Jamie & Herb's beautiful and unique wedding story in Aruba, just as much as we did? :')
Do you see yourself and your wedding party carrying cute puppies down the aisle in Aruba? 
We would love to read your thoughts!
Write to us in the comment section below :)